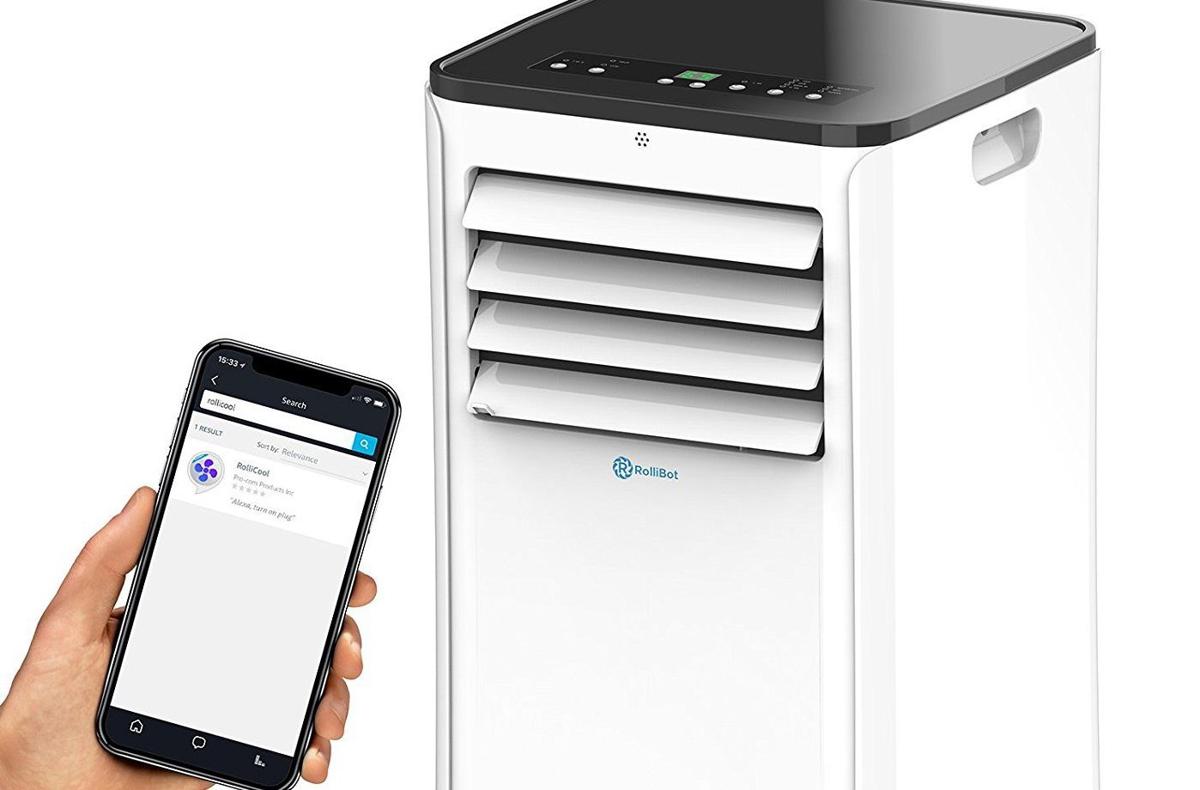 Smart home gadgets make it easier than ever to monitor your energy usage and cooling costs while keeping your house at a comfortable temperature. These Alexa-compatible gadgets will help you stay cool all summer long.
1) Make old ceiling fans smart.
If you don't want to rack up a major electric bill this summer, taking advantage of your ceiling fan can help you save. This smart home gadget from Bond can help you control an old ceiling fan using Alexa or Google Home. A single device can control up to six fans.
2) Voice control your portable air conditioner.
This Alexa-enabled air conditioner from Rollibot can cool, dehumidify, and fan spaces up to 450 square feet—and when winter rolls around again it also functions as a heater. It's energy efficient and perfect for living rooms, bedrooms, and overheated offices. You can also activate it from your phone on your way home so you return to a cool house.
3) Draw the blinds without lifting a finger.
Drawing your blinds during the heat of the day is one of the most environmentally friendly ways to keep your home cool, but if you forget to draw them before work you may return to a sweltering house. These Alexa-compatible smart shades can be controlled through voice command or by a smartphone app.