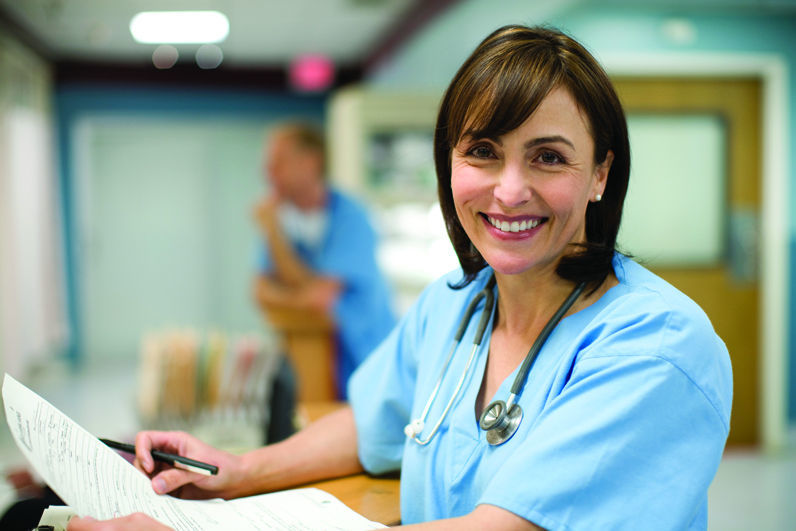 To list or change an item in the Health Briefs, send an email to irstaff@helenair.com. The deadline is Friday at 5 p.m. for Wednesday's edition. Please note that you may view the health briefs in their entirety at helenair.com.
Supplemental food available to seniors
Rocky Mountain Development Council, Inc. will have supplemental foods available to qualified Helena and East Helena-area senior citizens.
Foods consist of canned fruit, vegetables, meats, juice, cereals, dry milk, evaporated milk, cheese and peanut butter. Persons 60 years and older will be certified to receive the food by categorical income, and residency eligibility.
Monday, May 20, from 2-3:30 p.m. at the United Methodist Church, 50 Prickly Pear Ave.
Wednesday, May 22, from 8-10:30 a.m. at Helena Food Share, 1616 Lewis St.
Thursday, May 23, from 8-10:30 a.m. at Helena Food Share, 1616 Lewis St.
For more information or questions, call RMDC at 406-447-1680, or Helena Food Share at 406-443-3663, or visit www.rmdc.net.
Red Cross seeks blood donations
Donors of all blood types are urged to give now to help meet the needs of trauma patients and others with serious medical conditions.
To make an appointment to donate blood, download the Red Cross Blood Donor App from app stores, visit redcrossblood.org or call 1-800-RED CROSS (1-800-733-2767). Prepare for your donation day by getting a good night's sleep, eating a nutritious meal the night before and drinking extra fluids.
May 16: 8:30 a.m.-1:30 p.m., First Student, 3020 Big Sky Loop
May 17: 9:30 a.m.-3 p.m., St. Peter's Health, 2475 Broadway
May 20: 9:30 a.m.-3:30 p.m., Mitchell Building, 125 N. Roberts St.
May 22: 10 a.m.-  p.m., Wells Fargo Bank, 350 N. Last Chance Gulch
Public health officials offer advice to prevent tick bites
As Montanans look to enjoy the outdoors this spring and summer, state and local public health officials urge everyone to follow a few simple steps to prevent tick bites and their illnesses: Limit, repel, and inspect.
Officials say the best way to prevent tick-borne disease is to prevent tick bites.
In recent years, cases of Rocky Mountain spotted fever and tularemia have increased in Montana. The most common tickborne illness acquired in Montana is Rocky Mountain Spotted Fever, with an average of six cases reported each year.
The tick that causes Lyme disease, Ixodes scapularis, has not been found in Montana. To date, all but a single case of Lyme disease reported in Montana have been associated with travel to other areas of the United States and are not believed to have been acquired in Montana.
Public health officials emphasize a 3-step approach to prevent tick bites:
LIMIT: Ticks live in wooded, brushy, or grassy areas so walk in the center of trails and mow your property where you and your pets spend time.
REPEL: Wear long, light-colored pants and socks to spot ticks more easily and use insect repellents. Those repellents containing up to 30 percent DEET can be used on the skin or clothing. Repellents with lower DEET concentrations might need to be applied more frequently. Repellents containing permethrin can be used on clothing, but not on skin. 
INSPECT: Check your skin carefully for ticks after returning from outdoor activities especially if you were in wooded, brushy, or grassy areas. Common hiding places for ticks are the scalp, beard, back of the knees, armpits, groin, back of the neck, and behind the ears. De-ticking clothing is best done by throwing clothes into a drier on high for 10 minutes, even before washing.
The most common symptoms of tick-borne infections include fever and chills, aches and pains, rash, and fever of varying degrees. Although most are easily treated with antibiotics, these diseases can be difficult for physicians to diagnose. Early recognition and treatment of the infection decreases the risk of serious complications.
Individuals should see their healthcare provider immediately if they have been bitten by a tick and experience symptoms.
For more information about tick-borne illnesses, protection and detection efforts, visit the DPHHS website at http://www.dphhs.mt.gov.
Cancer survivors support group
The Circle of Hope Cancer Survivors Support Group meeting takes place at noon on the first and third Wednesday at The Survivor's Boutique, 1054 Helena Ave. This meeting is open to women of all ages with all types of cancer. Bring a sack lunch and come share your experiences in a safe, confidential meeting with other survivors. For information, call 422-0898.
Experience a free Reiki treatment
Healing Light Reiki is offering free reiki treatments during the Reiki Circle at 6260 Head Lane, from 7-9:30 p.m. on the third Wednesday of every month. No need to call ahead, just stop in. Reiki practitioners of all levels and those who wish to experience reiki in a group setting are welcome. Offered through light touch, reiki is gentle, non-invasive and profound in its capacity to enhance the body's natural ability to heal itself and is a powerful approach to reduce stress, promote wellness, strengthen the immune system, relieve pain and increase as well as balance the body's energy. 
St. Peter's Health hosts Heartsaver CPR courses
St. Peter's Health offers the American Heart Association's Heartsaver CPR course every Thursday from 6 to 10 p.m. at St. Peter's Health Regional Medical Center (except the last Thursday of each month). Space is limited. The course is a classroom, video-based and instructor-led course that teaches adult CPR, AED use and choking relief. It is appropriate for anyone with limited or no medical training who would like to learn how to manage a choking emergency or sudden cardiac arrest in the first few minutes until a professional is able to care for the victim. The course is $75 per person, and participants who successfully pass the course receive an American Heart Association Heartsaver CPR AED course completion card that is valid for two years. To find upcoming class dates and to register, visit www.sphealth.org/classes-events/cpr-first-aid-classes. To learn more about the Heartsaver CPR course, advanced class offerings or other opportunities for your organization or business, please call the American Heart Association Training Center Coordinator at 406-444-2375.
Dementia caregiver support group available
Dementia and Alzheimer's caregiver support group meets at at 7 p.m. on the third Monday of each month at Touchmark. Respite care is available for loved ones. Touchmark is located at 915 Saddle Drive. For information, call 449-4900.
Gamblers Anonymous meets
Gamblers Anonymous meets 6 p.m. Mondays at the Wilson Hall, 511 N. Park. For information, call 431-1663.
Parkinson's disease support group
Persons living with Parkinson's disease and their care givers are invited to attend the Parkinson's disease support group. The group meets on the second Thursday each month from 1:30 to 2:45 p.m. at Touchmark, 915 Saddle Drive. Call 406-438-1002 for information.
Gentle Ways class ongoing
Gentle Ways, a Helena Community Connections' Bridges program, is offered every Tuesday and Thursday mornings (except holidays) from 9:30 to 10:30 a.m., at 2330 East Broadway, and is yoga-related exercise, strengthening, stretching and balancing program for all ages and abilities. The program is free and no registration is required. Bring your own yoga mat and dress accordingly. The workshop is led by retired yoga practitioners. Gentle Ways is offered in a relaxed environment. Contact Sandee at 406-442-1685 or visit www.bridgeshcc.org for more information about Bridges programs. All HCC programs are offered in handicapped accessible facilities. Non-perishable donations for Helena Food Share are suggested in lieu of a class fee. Bridges programs are life enrichment for those over 50.
Take Off Pounds Sensibly 
The group meets 5:30 p.m. every Tuesday at the Susanna Place, 502 Logan St., Room 104. TOPS is the original nonprofit, noncommercial network of weight-loss support groups and wellness education organization.
Overeaters Anonymous
Overeaters Anonymous meetings are offered at Susanna's Place, 512 Logan St. Saturday's meeting is at 9 a.m. in Room 104; Monday's meeting is at 7 p.m. in Room 204; Thursday's meetings are at noon and 7 p.m. in room 204. For information, call 461-7798.
Elevate Montana hosts ACEs presentations
Elevate Montana hosts monthly Adverse Childhood Experiences presentations at the Lewis & Clark Library, 120 S. Last Chance Gulch, from 6-7:30 p.m. the last Thursday of every month. This is a free community event. Elevate Montana is a statewide, grassroots movement dedicated to building a resilient and connected Helena community. We strive to raise awareness about adverse childhood experiences, their long-term health effects, the power of resiliency in overcoming ACEs and creating a more compassionate and connected community.
Elevate Montana also hosts monthly screenings for the documentary "Resiliency" at St. Paul's Methodist Church in the Fireside Room in Susanna's Place (next to the church) from 6:15-8 p.m. the first Thursday of every month. This is a free community event. 
NAMI peer support group
The NAMI Peer support group for persons living with mental illness meets from 7-8:30 p.m. on the second and fourth Thursdays of each month. The group meets at the new NAMI Montana office, 1331 Helena Ave. Call 443-7871 for more information.
NAMI family support group
NAMI family support group for family members and friends of persons living with a serious mental illness meets from 6:30-8 p.m. on the third Wednesday of every month  at the MHA Building, 2625 Winne Ave. Call 461-1168 for information.
Nar-Anon family group
Helena Nar-Anon Family Group meetings are held from 5:30 to 6:30 p.m. Monday and Thursday at St. Paul's United Methodist Church, corner of Lawrence and Logan, ground floor library, room 100. The Nar-Anon Family Group is a 12-step recovery program for those affected by someone else's addiction.
Narcotics Anonymous
For those who are affected by someone else's addiction, Alanon and Alateen are offered throughout the week at varying times. Schedules for these meetings in the Helena area are available at www.mt.al-anon.alateen.org.
Suicide survivors group meetings
Helena-based nonprofit Breathe, Let's Start a Conversation, is offering a support group for suicide loss survivors in the Helena area. The support group will be held the first Tuesday of every month from 6:30-8 p.m. at St. Peter's Health Education Center, 2475 E. Broadway. Doors open at 6 p.m.
Mid-Day meditation
Join LuAnn Whale at 12:10 p.m. on Thursdays for a free weekly 40-minute mid-day mediation class. Located in the private and peaceful downstairs studio at 40 Hibbard Way (the rear door is between the Parrot and Miller's Coin) you will have the opportunity to let go, relax and allow her to guide and teach you new ways of working with the mind, body and spirit. This class is designed to open the heart, to clear the mind and to rejuvenate the body for increased over all well-being. Guided meditation assists in stress relief and improves focus and concentration and inspires creativity. In this class we will use the breath and guided visualization to energize the body, to calm and clarify the mind.
Free blood pressure checks 
Free blood pressure checks are available to all community members from 1-4 p.m. Mondays in the St. Peter's Health Regional Medical Center's (the hospital) main lobby. Community members can enter through the main entrance off of Winne Avenue. St. Peter's Health Regional Medical Center is located at 2475 E. Broadway.
Al-Anon monthly speaker meeting
Al-Anon (family and friends of problem drinkers) monthly speaker meeting will be held at 8 p.m. the first Friday of each month. The group meets upstairs at the First Presbyterian Church on Rodney Street and 11th Avenue. The meeting features a special guest speaker. All are welcome.
Regular Al-Anon and Alateen meetings are offered throughout the week at varying times. Schedules for these meeting in the Helena area are available at www.al-anon-montana.org.
Alcoholics Anonymous
Every day of the week, Alcoholics Anonymous meetings are offered throughout the day in the Helena area. Some meetings offer daycare, others are specifically for men or women. All meetings and details about each meeting offered in the Helena area are listed at www.helenaevents.com as well as www.aa-montana.org.
Spouse, family of veterans support group
The group meets at 10 a.m. on Thursdays at the Fort Harrison Group House. You are not alone. An opportunity for people to join others in the same situation and share experiences.
Mindfulness meditation for veterans
Veterans are invited to participate in a free mindfulness meditation class that will be held from 7-7:30 p.m. the second Monday of every month at the The Lotus Center, 40 N. Last Chance Gulch (enter from the back of the building on Hibbard Way in alley). The class will be led by LuAnn Whale and hosted by the American Legion Lewis and Clark Post 2. For information, contact William Palumbo at 465-3082, or email at wil_pal@icloud.com.
Open Access at Center for Mental Health
Open Access at The Center for Mental Health has same-day scheduling or walk-in appointments for people seeking immediate treatment and mental health care. Open Access intake appointments will be available  from 7:30 a.m. to 1 p.m. every Thursday.
Call 443-7151 or go to the center during Open Access hours and staff at the center will accommodate individual needs accordingly. There may be times when individuals will not be able to access an appointment due to filled slots or lack of time. Given the situation, the center will ensure safety of the individuals. Bring in insurance cards and/or proof of finances to determine sources for payment.
Same day scheduling/walk-in appointments will dramatically decrease a person's waiting time for initial assessment, evaluation and treatment. Doctor's referrals may be done at the same time as the assessment to expedite the process if necessary. Same-day discharge from an inpatient facility will have to be scheduled on another day. 
Health department offering flu shots
Flu shots are available at the health department's regular walk-in immunization clinics from 11:30 a.m. to 4:30 p.m. Mondays, Wednesdays and Thursdays, 1930 Ninth Ave. No appointment is needed.
The department can bill all insurance providers, so bring insurance information with you. Options are also available for those without insurance. Wear short or loose sleeves to make immunization easier.
In the United States, flu season usually begins in October and can last until May. It takes about two weeks after vaccination for the body to develop immunity.
For information, contact the health department at 457-8900.
Flu shots available at Albertsons/Osco pharmacy
Albertsons/Osco Pharmacy at 3151 N. Montana Ave., and Safeway Pharmacy at 611 N. Montana Ave., are providing flu shots on a walk-in basis to patients 12 years and older. Both stores have high dose flu vaccine for patients 65 and older, this is four times more potent than standard flu vaccine. For all other patients, we have quadrivalent flu vaccine that covers four different strains of flu, instead of three strains with the typical flu shot. The pharmacies are able to electronically bill most insurances at the time of vaccination, and flu shots have no co-pay for patients with Medicare Part B, Tricare, federal employee and state employee insurances. The pharmacies are also providing vaccinations for pneumonia (Prevnar and Pneumovax), tetanus with whooping cough, hepatitis A and B, and Shingrix for shingles (as available from the manufacturer). All patients receiving a vaccine will also be given a 10 percent off coupon for groceries on up to a $200 purchase at Albertsons or Safeway. Call 449-2295 for questions or to schedule vaccination clinics for large groups.
Programs available to help adults with arthritis
Department of Public Health and Human Services officials say that more than one in four adult Montanans report having arthritis. Fortunately, there are programs in Montana to help address this issue.
The Montana Arthritis Program collaborates with sites across the state to implement the Arthritis Foundation Exercise Program, the Walk with Ease Program, the Enhance Fitness Program and the Chronic Disease Self-Management Program developed by Stanford University. Anyone is eligible to participate in these classes, which are held year round.
American Indian Commercial Tobacco Quit Line
The Department of Public and Health and Human Services, with National Jewish Health and input from local American Indian tobacco prevention programs and various tribal public health officials across six states, has developed a new approach to help reduce tobacco use among American Indians.
The American Indian Commercial Tobacco Quit Line Program, the first of its kind in the country, is modeled after the highly successful DPHHS Montana Tobacco Quit Line.
The American Indian Commercial Tobacco Quit Line is available 10:30 a.m. to 5:30 p.m. seven days a week, 1-855-372-0037. People can enroll online at www.mtamericanindianquitline.com.
The new program has a dedicated call line where clients will be put in touch with an American Indian cessation coach. They will be offered 10 coaching calls, eight weeks of free nicotine replacement therapy and given the option of reduced cost cessation medication.
DPHHS offers 'Health in the 406' messages
The Department of Public Health and Human Services has a series of health messages called Health in the 406 that will focus on various public health topics designed to raise awareness and help Montanans live healthier lives.
There are numerous important public health issues that impact all of us, and the goal is to shed some light on those key areas where Montana is doing well, but also where improvements can be made, said State Medical Officer Dr. Greg Holzman.
Exercise focusing on leg strength and balance can prevent falls. There are free or low-cost exercise programs in Montana for adults with arthritis.
There will be a wide range of topics such as chronic pain, mental health and tobacco use, birth defects, colorectal screening and more. Comments or suggestions can be emailed to healthinthe406@mt.gov.
Health officials launch new STD/HIV testing website
The Department of Public Health and Human Services has launched a website to make it easier for Montanans find HIV testing sites.
DPHHS and local public health agencies are encouraging everyone who has never been tested for HIV to get tested now.
The Centers for Disease Control and Prevention recommends that everyone between the ages of 13 and 64 get tested for HIV at least once as part of routine health care. Sexually active gay and bisexual men and anyone who has injected drugs and shared needles may benefit from more frequent testing.
Public health partners are making it easier to find testing locations across Montana, many are free of charge and some offer anonymous testing in private settings. 
Counselors are able to link clients directly to care and ensure they receive the services they needed to make choices that keep them healthy and protect others. In most situations, test results are ready in less than 30 minutes and most tests accurately detect any HIV one month after the last exposure.
Today, an estimated 1.1 million people are living with HIV in the United States, including about 700 Montanans. When recognized and treated, HIV is a manageable condition and people with it can live longer and healthier than ever before. Services are available statewide and case managers can help anyone with HIV navigate through various care options.
Build your health & fitness knowledge
Sign up here to get the latest health & fitness updates in your inbox every week!