FBI firearm background checks set another record in June -- almost 4 million in total. Looks like toilet paper and masks weren't the only thin…
Inside a Houston hospital partly transformed into a coronavirus specialty unit, one doctor says he expects to reach capacity in the next 14 days.
Two days after going to a crowded bar in Scottsdale, Arizona, 30-year-old Jimmy Flores woke up with a fever of 103 and chills. A week later, h…
Covid-19 was the last thing on his mind when he went to a crowded bar in Scottsdale, Arizona, Jimmy Flores said.
CNN's Brooke Baldwin shares a story from her friend and coworker Chelsea McGinnis, who recently delivered premature twins but can't take them …
Texas Gov. Greg Abbott last week order bars in the state to reclose. But that's not stopping the owner of a bar in Odessa from welcoming custo…
Gabrielle Ellison, a bar owner in Texas who is suing the governor, defends wanting to keep her bar open despite health officials, including Dr…
An investigation by the Associated Press and Kaiser Health News found the nation's public health system is underfunded and under threat, unabl…
Peyton Chesser wasn't taking chances when the coronavirus pandemic locked down the country in March. The 23-year-old Houston woman stayed home…
The U.S. public health system has been starved for decades and it lacks the resources to confront the worst health crisis in a century. An Ass…
Peyton Chesser, a 23-year-old who caught Covid-19 as Texas began reopening, says she thinks the state reopened too quickly.
At a Senate hearing on Tuesday, Republican Sen. Rand Paul criticized government experts about their response to Covid-19 and plans to reopen t…
It's finally summer and berries are here. Strawberries, blueberries, raspberries, and soon huckleberries.
Coronavirus cases continue to rise across the US and Dr. Anthony Fauci told a Senate hearing that new coronavirus cases could rise to 100,000 …
It's easy to fall into a false sense of security now that states have reopened. And some are already paying the price.
CNN's Dr. Sanjay Gupta breaks down the effectiveness between different types of masks in preventing the spread of Covid-19, according to a stu…
Ahmad Ayyad went from peak physical condition and competing in obstacle races to losing 60 pounds after being hospitalized due to the coronavirus.
Sen. Rand Paul (R-KY) pressed Dr. Anthony Fauci on sending children back to school amid the coronavirus pandemic.
Dr. Anthony Fauci issued a dire warning during his Senate testimony, saying new coronavirus cases could rise to 100,000 per day if current tre…
When Ahmad Ayyad woke up, he was delirious. He didn't realize where he was, why there was a tube down his throat, or how long it had been sinc…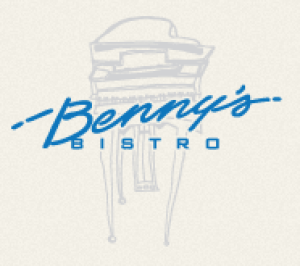 Marysville House Historic Bar & Steak House
The glove translates sign language into speech in real time — potentially allowing deaf people to communicate directly with anyone, without th…
Wearing face masks and coverings is recommended, or in some places mandatory, in public spaces to help stop the spread of Covid-19.
CNN's Erica Hill talks to Houston physician Dr. Joseph Varon about the disparity he has seen between the conditions of coronavirus patients no…
Coronavirus task force member Dr. Anthony Fauci issued a stark warning on Tuesday to lawmakers on Capitol Hill, telling them he wouldn't be su…
At least 16 states have halted their reopening plans in response to a surge in new infections, but some health officials say the spread of cor…
CNN's Anderson Cooper reacts to the latest coronavirus numbers in the US, as the death toll surpasses 126,000 and only four of 50 states are e…