Chef Don Davis, kitchen manager at Hotel Mead and Conference Center in Wisconsin Rapids, Wisconsin, came up with this sauce while experimenting with barbecue techniques. He says it goes well on grilled chicken, grilled turkey and beef tenderloin.
"It has a sweet taste, but you get that tart in there from the cranberries," he says, adding that the lemon juice evens out the sugar so the sauce can be "ultra-tart and sweet."
A slow simmer is key for taste. "You have to stir frequently," he notes. "You don't want it to burn. There's lots of sugar in there."
Davis says a telltale sign of a barbecue sauce that wasn't cooked enough, or has cooked too quickly, is tasting individual spices or feeling the texture of sugar granules.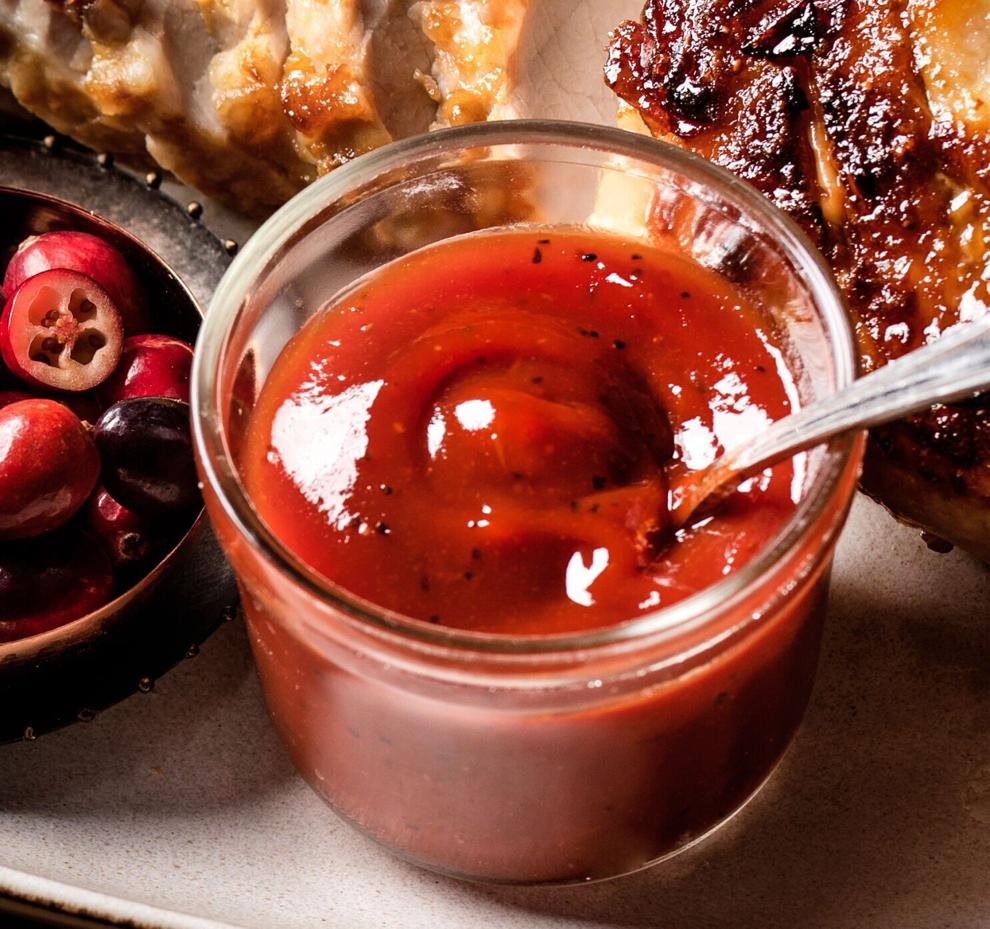 ---
Cranberry Barbecue Sauce
1 cup cranberries, fresh or frozen
3 cups water, divided
½ cup apple cider vinegar
5 Tbsp light or dark brown sugar
5 Tbsp granulated sugar
1 tsp ground black pepper
1 Tbsp lemon juice
1 Tbsp Worcestershire sauce
1 Tbsp dry mustard 
1 Tbsp onion powder
2 ½ cups tomato ketchup
In a 2-quart saucepan, bring 2 cups of water to a boil. Add cranberries and cook until they soften and blister, 2 to 3 minutes. Drain and set aside to cool.
When cranberries have cooled, make the sauce. In a 2½- to 3-quart saucepan, combine cranberries, remaining 1 cup of water, apple cider vinegar, brown sugar, granulated sugar, pepper, lemon juice, Worcestershire sauce, dry mustard, onion powder and ketchup and bring to a boil. Reduce heat to low and simmer, stirring frequently, for 45 minutes. Remove saucepan from heat and let sauce cool. Puree in a blender for a smooth texture. Stored unused portion in a tightly covered container in refrigerator or freezer.