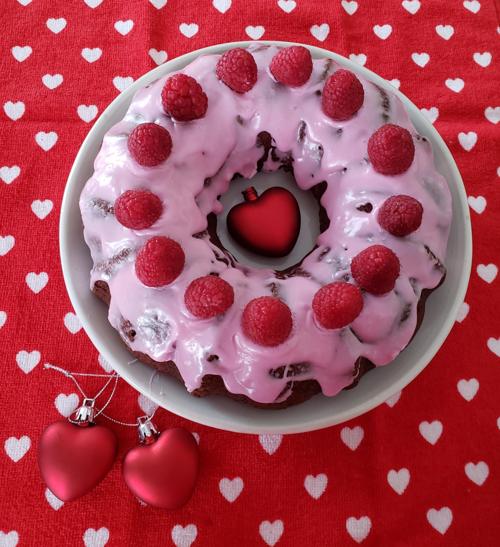 Beets are the root vegetable being celebrated for the month of February with the "Montana Harvest of the Month Program," which showcases Montana grown food in Montana communities.
Though beets are not grown in Montana during the winter, they can be kept fresh in the right storage conditions for months, making them a good vegetable in winter. The rich red color of beets also goes with the color of red we associate with Valentine's Day that will be celebrated on Friday, and also Heart Month, which is emphasized in February.
Beets are a good nutritional source, providing potassium (which can help lower blood pressure), manganese, folate, fiber, Vitamin C and antioxidants. Beets also have the highest sugar content of any vegetable. They can range in color from dark purple to bright red, yellow and even white. There is also a Candy Cane beet that is red and white striped. The green tops of beets are also edible and filled with valuable nutrients, and can be used raw in salads or cooked.
Scrub them well before using to remove any dirt that may be clinging to them. Beets can be consumed in a variety of ways. Roasting will bring out more of the sweetness of the beets. Rub a little olive oil on the beet, wrap in foil and bake at 350 for 45–90 minutes until tender, or slice them ½-inch thick after peeling, toss with olive oil and place on a baking sheet. Roast 30–40 minutes at 400 degrees. They can also be grilled, steamed or boiled.
When boiling beets, leave 1 inch of the greens on the top of the beets and leave on part of the tapered root. This will prevent the loss of flavor and color into the cooking water. After cooking, the skins of the beets can be slipped off easily with your hands, but you may want to use rubber gloves for that purpose to avoid staining your hands red. Pickled beets are another way to enjoy beets, and one of the more recent uses is to make beet chips. You can make the chips yourself by slicing the beets very thin and baking them in the oven, tossed with a little olive oil and spread on a baking sheet, at 400 degrees, until they are crisp. Try flavoring beets with such seasonings as cinnamon, ginger, nutmeg, cloves or dill for more variation in taste.
Like some other vegetables, red beets can be used to make a delicious cake. For a special treat for your Valentine, bake this moist, velvety, chocolate Bundt cake. The color is a rich red-chocolate, and is especially delicious served with a raspberry sauce. This recipe version of the chocolate beet cake is vegan and includes no eggs. If desired, the cake can be topped with a cream cheese glaze that can be colored with some of the juice reserved from cooking the beets.
Beet Chocolate Bundt Cake
2 cups pureed cooked (boiled or steamed) red beets (about 3 medium-size beets). Scrub the beets well before cooking.
½ cup semi-sweet chocolate chips, melted
1 teaspoon vanilla extract
2 teaspoons baking powder
If desired, add 1 tablespoon fresh grated orange peel
Confectioners' sugar (for dusting)
Preheat oven to 375 degrees and lightly spray a Bundt pan with non-stick spray. In a mixing bowl, cream together the oil and brown sugar. Add beets, melted chocolate and vanilla; mix well. In a separate bowl, combine flour, baking powder, and salt. Add to beet mixture and stir just until combined. Pour into prepared Bundt pan; bake for 40–45 minutes, or until a toothpick inserted near the center comes out clean. Cool in the pan for 10 minutes before removing to a wire rack; cool completely. Before serving, dust with powdered sugar and top with berries, if desired. You can also prepare a glaze using confectioners' sugar, cream cheese, butter and milk. Reserve some of the beet cooking liquid to add to the glaze for a pink color. The cake is delicious served with fresh or frozen raspberries or strawberries, which also adds to the Valentine theme. Source: Kate's Garden Web Site.
You have free articles remaining.
Beets don't have to be cooked before eating, and are frequently used raw in salads. This recipe combines two other root vegetables, carrots and parsnips, to make a nutritious and colorful slaw. The juice from the raw beets colors the slaw, giving the salad its name.
Magenta Root Slaw
1½ teaspoons fresh ginger
2½ teaspoons lemon juice (fresh or bottled)
Peel and chop the ginger. Pulse in food processor fitted with a steel blade until ground. Trim and peel carrots, beets, and parsnips. Shred in food processor fitted with shredding disk, or by hand using a grater. Whisk together honey, lemon juice and salt in a large bowl. Add shredded vegetables and toss to combine. Source: Harvest of the Month and Vermont FEED New School Cuisine Cookbook.
A great way to incorporate other vegetables and fruits along with the beets into your diet is in this smoothie that will certainly be a healthy way to start out your day.
Galina's Very Berry Beet Smoothie
6 apples, cut into chunks
3 beets, peeled and cut into chunks
Wash and prepare all ingredients. Add all ingredients to a blender, preferably a high-powdered blender. For a very thick shake, do not add water. Add water to thin or if not using a high-speed blender. Blend 45 seconds. Source: Harvest of the Month and Vitamix.
Bernie Mason writes the Local Flavor column for Lee Montana Newspapers. She was a Yellowstone County extension agent for 24 years. Mason grew up in Sidney in a family of German and Danish ancestry.