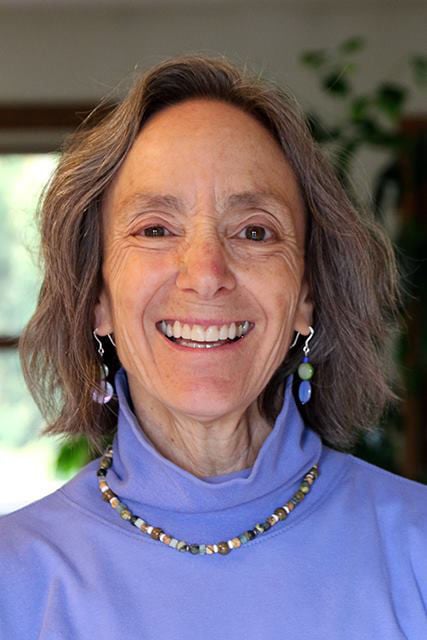 The Jewish High Holy Days, a month of introspection, renewal, forgiveness and repentance, is nearing its end. In addition, this month, the month of Tishrei, was preceded by a full month of preparation. One is advised not to just "attend" High Holiday services, but to commit oneself to study, pray, listen to the sound of the shofar and enter, prepared, into The Days of Awe.
And what a time this has been. Zooming into services with friends, family and others under a virtual big tent that made room to welcome all of us. This time of year, as the leaves begin to turn from green to red and orange and the birds begin, once more, to head South, we are reminded of the cycles of Life and the great need for unity and acceptance, despite our differences.
One of the many themes of this time of atonement (At-One-Ment), is the recognition that we live and work in partnership with G-d. Here, on this earthly plain, our actions serve as the hands and voice of The Great Unknown. Truly, we are meant to "pray with our feet" and strive, each in our own unique way, to bring heaven down to earth as we work to repair the brokenness in this world.
Few have exemplified this holy partnership as Justice Ruth Bader Ginsburg, who, sadly, left us on the eve (erev) of Rosh HaShanah (the Jewish New Year). There is a midrash (Jewish story that helps explain the Torah teachings) that says that those who pass on during the High Holidays are especially holy and, indeed, honored in this way.
In fact, since each Yom Kippur we envision a Book of Life, one that accounts for all of our good deeds as well as missteps, we pray to G-d to give us another chance to do good in this world. Since RBG died on the very cusp of the New Year, it is as if her seal had been cast last Yom Kippur and yet, G-d let her continue on on this earth until the very last minutes of the Jewish year 5780.
Ruth Bader Ginsburg, informed by her Jewish heritage, was an exemplary embodiment of Jewish values. She fought for social protections for both men and women. She was a proud Jew whose prophetic voice spoke out for fairness and equality for all.
RBG strove to break through the partisan divides that are currently so damning and damaging to our nation. As the saying goes, "When a sage dies, all are (her) kin." Although small in statue, on the day Ruth died, we lost a giant. That is why people on "both sides of the aisle" mourn her loss.
On a wall in her Supreme Court chambers, Justice Ginsburg had a plaque that proclaimed, " Tzedak, Tzedak Tirdof", a commandment from Deuteronomy that proclaims, "Justice, justice shall you pursue." She lived by this truth.
While reading over some of Ruth's best known quotes, I was impressed by her humanity, inclusivity and humbleness. During this unprecedented time of unrest and upheaval in our country, it serves us well to remember, and take to heart, some of her teachings:
"You can disagree without being disagreeable."
"Fight for the things you care about, but do it in a way that will lead others to join you."
"Real change, enduring change, happens one step at a time."
"I'm a very strong believer in listening and learning from others."
And finally, when asked how she would like to be remembered, she said, "As someone who used whatever talent she had to do her work to the very best of her ability, and to help repair tears in her society, to make things a little better through the use of whatever ability she had. To do something, as my colleague David Souter would say, outside myself. 'Cause I've gotten much more satisfaction for the things that I've done for which I was not paid."
As it says in the Talmud, Pirke Avot 2:21 ( sayings of our Ancestors): "You are not expected to complete the work, but neither must you evade it."
Ruth Bader Ginsburg aligned her actions with her values. 'Til her dying day she worked tirelessly to leave this world in a better place than in which she found it.
May her life serve as an example to us all and may her memory be for a blessing.
Janet Tatz, M.Ed., is the retired Jewish educator at Intermountain children's home and the lay leader of the Helena Jewish community.
Be the first to know
Get local news delivered to your inbox!