Those of us who follow the Jewish calendar (current year 5780), have recently concluded the observance of the holiday of Shavuot, the giving/r…
Over the weekend, a family member updated me on the lives of some of our family and friends.
Feb. 3, 2020, I started filling in for a pastor on sabbatical. Ironically, by mid-March, due to COVID-19 restrictions, startled citizens accom…
Muslims throughout the world are celebrating the holiday of Eid al-Fitr, a celebration at the end of Ramadan. Here's an introduction to this i…
Normally, the May 1 "Day of the Indoctrinator" ceremony attracts Valley of the Dawn members from across the globe. This year's a little different.
"Monty Python and the Holy Grail," a 1975 mega-hit comedy, is set (mostly) in plague-ridden 932 AD.
Thursday marks the start of the holy month of Ramadan for many Muslims. Here's a look at what traditions will remain in place, and how others …
This Ramadan, celebrations will look a little different, and organizations and individuals around the world are doing their part to make it special.
Mohammad Hassan Khalil, associate professor of religious studies and director of the Muslim Studies Program at Michigan State University, answ…
In medieval Europe Passover was a touchpoint for violence and libel against Jews.
My nephew's wife, a school nurse in Spokane, Washington, reported decreasing sickness before corona closed her school. She surmised: "Students…
It's a little ridiculous how excited I am that Extreme Makeover: Home Edition is back on TV after an eight year hiatus. If you aren't familiar…
It had been irksome since the moment we signed the papers on the house. Amateurishly done by an unknown previous homeowner, the 15-foot long, …
We're about a week and a half into Lent, the church's 40-day solemn preparation for Easter. Like baseball's spring training, it's designed to …
In a recent Hallmark movie, a father reveals to his daughter's prospective fiancé that she "shines" in his presence. What a compliment! Let's …
Are you ready to give up caffeine for 40 days? What about your social media accounts? While giving up those things may seem hard for you, Chri…
One of my favorite sutras is "Advice to Venerable Rahula." Rahula was the Buddha's son, his only child, and he had joined the monastic sangha …
Let's begin this month's column with an essay question. What does Donald Trump have to do with Queen Esther, King David, and Cyrus the Great?
"The Crown," Netflix's on-going drama about Queen Elizabeth, tells the story of the 1966 Aberfan coal mine tragedy. Her Majesty visited this W…
During these dark winter days when the church celebrates Epiphany, I've been thinking about mental illness and the verse from John 1:5 which s…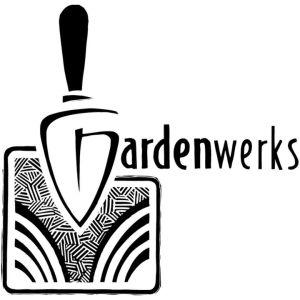 Marysville House Historic Bar & Steak House
Politics and religion, they say, don't mix. Don't tell Jesus. Or Moses. Or Jim Wallis of Sojourners. His new book, "Christ in Crisis: Why We N…
After Jesus healed the blind and the lame (!!!), (Mt 21:15ff) "when the chief priests and the scribes saw the wonderful things that He had don…
Nativity scenes showing the birth of baby Jesus first originated in the small Italian town of Greccio. Today, some such scenes have taken a po…
This past year, I took the opportunity to write a book on one of my favorite religious holiday traditions — Chrismons and the Chrismon tree.
At age 7, I stood with Grandpa on the basement steps of his farm house. The basement was our "safe place." In the distance, torpedoing across …
Black Friday, which has become the semi-official beginning of the Christmas season, is behind us. Not being much of a shopper I had totally fo…
With the holiday season under way, charitable donations are on the rise. But how do organizations use their funds?