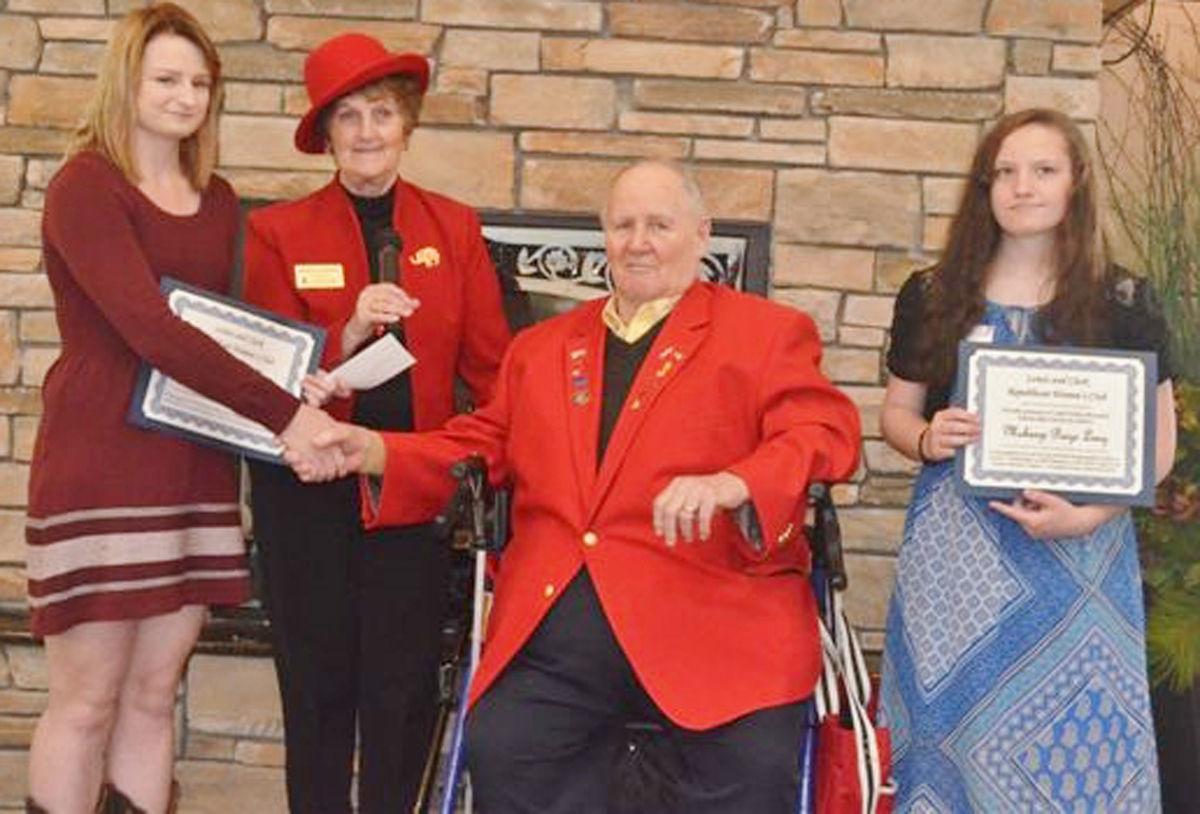 UPCOMING EVENTS
Author hosting book signing this Saturday
Retired Montana Associated Press Bureau Chief John Kuglin, author of "Montana's Dimple Knees Sex Scandal: 1960s Prostitution, Payoffs and Politicians," will host a book signing from 11 a.m. to 1 p.m. Saturday, June 9, at the Montana Book and Toy Company, 331 N. Last Chance Gulch.
When Kuglin was a Great Falls Tribune reporter, he interviewed Butte Madam Beverly Snodgrass, who told him she had been brutally beaten and run out of business when she stopped paying bribes to local officials and the police.
The news story would take on a life of its own and become a major issue in the 1968 governor's race between Tim Babcock and Forrest Anderson. The series would result in a credible threat against Kuglin's life and trigger Kuglin's series about Butte vice that ran for eight days. The Tribune had to hire another truck to haul an extra 4,500 extra copies to Butte during the series.
Montana VA to hold Telehealth Education truck demo Monday
Montana VA Health Care System will have "The TED" (Telehealth Education Delivery) truck at Fort Harrison on Monday, June 11, from 10 a.m. to 2 p.m.
This will be an opportunity for veterans, families and staff to see and experience hands-on demonstrations of Telehealth and Home Telehealth technologies available through Montana VA. The TED truck serves as a venue for providing education and training on an array of telehealth and patient care solutions.
This technology increases access to care in providing primary and specialized health care that may not be available in some areas.
Garden club to dedicate Blue Star Memorial 
The Helena Garden Club in cooperation with the Montana POW/MIA Awareness Association, Veterans of Foreign Wars Auxiliary No. 1116, and CTA Inc., will be conducting a Blue Star Memorial Dedication on Flag Day, June 14, at 7 p.m. at the Montana Veterans Cemetery, 3550 Heroes Road, Fort Harrison. The public is welcome to attend.
The Blue Star Memorial Program from National Garden Clubs honors all men and women who serve in the United States Armed Services (gardenclub.org/projects/blue-star-memorials.aspx). The Blue Star became an icon in World War II and was seen on banners in homes, in churches and businesses for sons and daughters away at war. This program has been active all through the years to the present.
Quiltathon needs event volunteers
A group of quilters in Helena is organizing a Quiltathon as part of the national Alzheimer's Association Longest Day as a way to bring awareness and attention to Alzheimer's disease and other dementias.
We are asking the Helena community of quilters, sewers and supporters to join the cause on Thursday, June 21, at the Mount Helena Quilt Retreat Center on Seventh and Rodney for a day of quilting from 6 a.m. to 10 p.m. Participants may come for an hour or two or all day.
Some sewing machines will be available, but anyone is welcome to bring their own machine. We will be making a large star quilt that the Montana Alzheimer's Association Chapter will raffle during the Walks to End Alzheimer's around the state in September. We will also make fidget quilts for the Montanans with advanced stage dementia.
Donations of materials for the fidget quilts are welcome, as well as cash donations for sponsorships of the quilts. There will be educational breaks during the day to talk about dementia. To make sure there are adequate supplies, reservations are requested. Call Loretta Miller at 406-465-1244 or email lamiller@mt.net.
ANNOUNCEMENTS 
Bikes for books and kindles for kids 2018
Two Masonic Lodges were established in Helena in 1866. For the past 12 years, the two lodges, Helena #3 and Morning Star #5, have sponsored an elementary reading program in the 14 Helena-area public schools. Masons have been promoting reading for students in the fourth grade, with the possibility of winning a new bike, and in the fifth grade giving the students a chance to win a Kindle. The following students have won a bike or a kindle for the extra effort of reading.
Rossiter School: fourth grade Derek Opitz, Olivia Woods; fifth grade Kadie Lilletvedt, Leighton LaFromboise
Central School: fourth grade Thaddeis Norfleet; fifth grade Clara Kiser
Radley, E. Helena: fourth grade Rayne McDonald, Garrison Edwards; fifth grade Alexis Talmer, Brysen Crammer
Clancy School: fourth grade Aubrey Rosenbaum; fifth grade Cameron Toney
Montana City School: fourth grade Conner Lamping; fifth grade Katlyn McGowan
Bryant School: fourth grade Montie Blake; fifth grade Haleigh Tavary
Smith School: fourth grade Tristan Anderson; fifth grade Kenzie Criswellt
Four Georgians: fourth grade Zachary Hamilton, Kyle Leonard-Province; fifth grade William Wilkins, Nathan Dupler
Kessler School: fourth grade June Lay; fifth grade Jackson Beard
Broadwater School: fourth grade Sophia Eller; fifth grade Addison Roush
Jefferson School: fourth grade Milo Gomez; fifth grade Lewis Peterson
Jim Darcy School: fourth grade Trevor Belin; fifth grade Evagelene Och
Hawthorne School: fourth grade Fiona Kuntz; fifth grade Sonja Taluanie
Warren School: fourth grade Diego Barrigan; fifth grade Luke Rush
Library to receive $15,000 NEA Big Read grant
Your Lewis & Clark Library is a recipient of a grant of $15,000 to host the NEA Big Read in Helena and Lewis and Clark County. A national initiative of the National Endowment for the Arts in partnership with Arts Midwest, the NEA Big Read broadens our understanding of our world, our communities, and ourselves through the joy of sharing a good book. The Lewis & Clark Library is one of 79 nonprofit organizations to receive an NEA Big Read grant to host a community reading program between September 2018 and June 2019. 
The Lewis & Clark Library will welcome No. 1 New York Times bestselling author Roz Chast for the keynote presentation on Wednesday, Sept. 5, at St. Paul's Methodist Church. Chast will discuss her memoir "Can't We Talk About Something More Pleasant?" Her presentation will be followed by a signing. 
The library's website will be the primary communication tool to let everyone know the schedule of events. From book discussion groups to lectures and films, this Big Read will have something for everyone. Visit www.lclibrary.org as the Big Read draws nearer.
Boring weevils are available to landowners
The Whitehall Biological Weed Control Project located in Whitehall will be collecting and offering Dalmatian and yellow toadflax stem boring weevils to interested landowners and land managers.
These two species are out now as adults, flying around and depositing eggs on toadflax stems. The eggs soon hatch and the larvae bore into the stem causing damage and often killing the stem. If enough of the stems are damaged the plant may die. The larvae feed all summer within the stem, pupate in the stem and overwinter as adults within the stem. They then emerge next spring to do it all again.
The weevils are available for anyone interested. To receive a release, call Alycia at 406-565-3995 or Todd at 406-498-5236 or email toddb8877@gmail.com. These releases are free to all. We do ask for a voluntary donation to the Whitehall Project if possible. Call during normal business hours.
STUDENT NEWS
LCAS announces scholarships for HHS seniors
Helena's Last Chance Audubon has announced that Helena High School seniors Jordan Straub and Brett Traxler are the recipients of the third annual Last Chance Audubon Society (LCAS) Scholarship Award.
The criteria for this award is to provide support to a college or university-bound high school senior who plans to pursue a course of study consistent with National Audubon Society's goals and interests.
Straub plans to study environmental studies and policy at Smith College. She has been active with the Outdoor Club, Mock Trial, soccer, cross-country, the 3-7-77 Service Club and is a member of the National Honor Society.
Traxler intends to study wildlife biology at the University of Montana and has been accepted into the Davidson Honors College at the university. He was a member of the Outdoor Club, the LINK Crew introducing new students to Helena High, and is a member of the National Honor Society. 
Retired Educators Assn. awards $500 scholarship
The Lewis and Clark Retired Educators Association has awarded a $500 scholarship to Emily Haerter, a Helena High School student. 
Haerter plans to attend Helena College, University of Montana in the fall to pursue a career as an elementary education teacher. 
For more information about the educators association, call Glenn Barrows at 449-6790.
2 Helena students receive leadership scholarships
Two Helena students are recipients of Presidential Leadership Scholarships and will attend the Davidson Honors College at the University of Montana. Presidential Leadership Scholars are chosen based on leadership, service and academic merit, with scholarships renewable for a total of four years.
Seely Hoffman, graduated from Capital High School and plans to study history.
Addie Slanger, graduated from Helena High School and plans to study journalism.
Carroll releases dean's list for spring semester
Carroll College has released its 2018 spring semester dean's list. To be included on the dean's list, a student must receive a 3.5 grade point average or higher on a 4.0 scale and take at least 12 graded credits in a semester.
Clancy: Colter Brustkern, Annie Galt, McBride Galt, Riley Galt, Peri Gilliland, Taelyr Krantz, Jacob Rasch, Jessica Sekerak, Traci Tonkovich, Kendra Woodland 
East Helena: Dakota Dunlap, Emily Franke, Marcellus Randall, Cameron Wall 
Fort Harrison: Jessica Hooper 
Helena: Troy Arntson, Cassandra Barker, Alicia Barnicoat, Emily Batson, Tegan Bauer, Jamie Berry, Emily Blaylock, Kelsey Bogumill, Isaac Bostrom, Jessica Bousliman, Zachary Brandt, Draven Burfiend, Joseph Carrell, Abra Casey, Austen Davis, Michaela Dowdy, Nathan Downey, Kayler Dub, Trevor Eickman, Salina Ernst, Emma Esposito, Sarah Hallauer, Zachary Hansen, Hunter Heaton, Shelby Hier, Brittany Hogan, Emma Hoppes, James Ihlenfeldt, Viviana Iturbe-Fonseca, Ashley Jazayeri, April Kortz, Dylan Kresge, Chelsia Leach, Sawyer Linke, Lexi MacMillan, Angela McArdle, Mary McGreevey, Brendan McMahon, Jacob Meek, Brighton Mozer, Kevin Murphy, George Nemie, Kyle Nickol, Dawn Norton, Melinda Ogilvie, Melissa Patterson, Jessamine Plovanich, Madison Quick, Stephanie Rehbein, Allie Roberts, Layne Ryerson, Elly Schmeltzer, Keren Schulz, Trey Scofield, Anthony Sizemore, Jordan Skerda, Timothy Smith, Emily Spindler, Jenna Starke, Mariah Swenson, Hannah Swingley, Rachel Tremaine, Rowan Van Brandt, Brynn Walker, Rachel Wall, Rebecca Wall 
Montana City: Morgan Calnan 
Townsend: Madison Robischon 
White Sulphur Springs: Samantha Eby
Kelsey Stoner, of Clancy, has graduated from MSU's inaugural class of the Washington, Idaho, Montana and Utah Regional Program in Veterinary Medicine, dubbed WIMU, the students began their first year of the regional program in Bozeman, housed in the College of Agriculture. They then completed the final three years of their doctor of veterinary medicine degrees at Washington State University in Pullman. They received their diplomas on May 5. Stoner will complete a one-year equine internship at Equine Sport's Medicine and Surgery in Weatherford, Texas, after graduation. 
Haransh Singh, of Helena, graduated from Colby College in Waterville, Maine, on May 27, receiving a bachelor of arts degree at the college's 197th commencement. Singh, who majored in global studies, attended Capital High School and is the son of Harnek Singh and Ishinder Kaur of Helena.
Kasey Catrina Womelsdorf, of Helena, was named to the dean's honor roll at Fort Hays State University, Hays, Kansas, for the spring 2018 semester. Womelsdorf is a senior majoring in general studies. To be eligible, students must have completed 12 or more credit hours and have a minimum grade-point average of 3.60 for the semester.
Atticus Proctor, of Helena, recently earned a BA degree (cum laude) in geology from Middlebury College in Middlebury, Vermont. In addition, he served as senior fellow in the admissions office and president of the ski patrol at the Middlebury College Snowbowl. He has accepted a position to conduct geological fieldwork in Sweden this summer.