UPCOMING EVENTS
St. Peter's to host community forum April 16
St. Peter's Health is hosting a 2018 Spring Community Forum on Monday, April 16, starting at 5:30 p.m. in the Regional Medical Center's Education Center (use main entrance off Winne Avenue). Forum attendees will learn about current and planned initiatives and have the opportunity to share input and ask questions. The forum will feature updates on the St. Peter's Health Transformation and will be followed by tours of the newly expanded Radiation Oncology Center. The event is free and open to the public. No RSVP is necessary. For more information, visit www.sphealth.org.
Bodies in motion, brains in motion
We sit too much and so do our kids. Join us on April 19 from noon-1:30 p.m. at the Holter Museum, 12 E. Lawrence, for a program from Dr. Dieter Breithecker.
Breithecker is a health and kinetics scientist serving as the head of the Federal Institute on the Development of Posture and Exercise in Germany. His expertise is on posture, motion and ergonomics as it relates to social, behavioral and learning patterns.
He will be discussing the modern classroom and the essential needs of our students to perform at their highest level of learning.
Hoop It Up camps taking registrations
The Hoop It Up Basketball Camp will be offered to grades first through eighth for both boys and girls this June and July at East Valley Middle School in East Helena.
The first-through-fourth-grade boys and girls camps will be June 19-21. Boys and girls going into first and second grades will run from 9-11 a.m, and grades third and fourth boys and girls from noon-2 p.m. The first-through-fourth-grade camp will focus on skill development and fundamentals and campers will be playing on 8- or 9-foot baskets. Cost of the camp is $55.
The fifth- through eighth-grade boys camp will be June 25-28 from 9 a.m.-4 p.m., and the fifth- through eighth-grade girls camp will run July 9-12 from 9 a.m.-4 p.m. Both boys and girls camps will focus on skill development in the morning and competitions in the afternoon. Cost of the this camp is $125. Lunch is provided on the last day.
Junior police leadership academy set
The Montana Association of Chiefs of Police is sponsoring the Montana Junior Police Leadership Academy. This week-long academy is held at the Montana Law Enforcement Academy on July 8-14.
The academy is designed for high school students who want to work on leadership skills being taught through a law enforcement perspective. The academy uses a combination of classroom and scenario-based training as well as physical activity. Some of the classes include driving skills, firearm skills, physical fitness and crime scene investigation. High school age students anywhere in Montana can apply.
Applications are available at the MACOP.com website under current events. All the costs associated with the academy are covered by MACOP. Applications are due April 26. For more information, contact Detective Randy L. Robinson at the Helena Police Department 406-457-8812.
ANNOUNCEMENTS 
Food for Fines event continues 
Bring in non-perishable food items along with all of your overdue library items to the Lewis & Clark Library, 120 S. Last Chance Gulch, and the circulation staff will waive your fines.
Some restrictions do apply, however. Patrons must have all overdue items turned in and must present their food share donations in order to have their account cleared. Also, patrons with accounts in collections, or who owe for damaged or lost items, will not be able to benefit from Food for Fines. The event runs through April 15.
The Lewis & Clark Library will donate all collected food items to the Helena Food Share.
CASA honors volunteers, partners at benefit dinner
The 7th annual Light of Hope Benefit Dinner was held recently to celebrate the service of Court Appointed Special Advocates and partners working to give hope to abused and neglected children.
CASA 2017 Award Recipients are:
CASA Advocate of the Year, Roger Stone
Friend of CASA, Tara Harris
Light of Hope, Leo Gallagher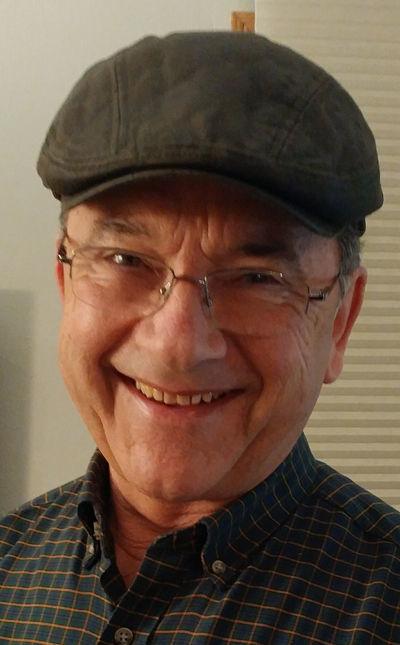 Roger Stone was born and raised in England and immigrated to America in 1973. He enlisted in the U.S. Air Force until his retirement in 1994. Stone works to promote literacy, works as a substitute teacher in the Helena School District, and tutors first-grade reading and math at Smith Elementary.
Stone has been a Court Appointed Special Advocate for five years and currently advocates for two children.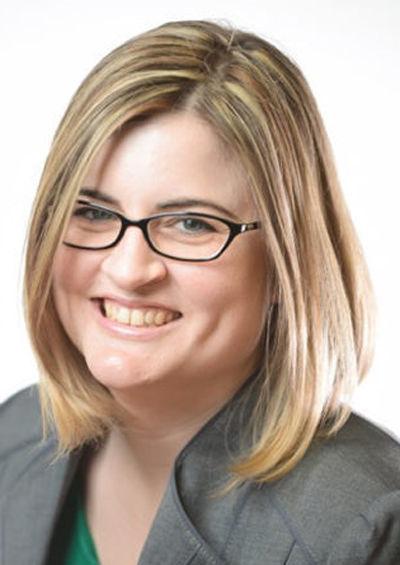 Tara Harris is the recipient of the 2017 Friend of CASA award. A 2000 graduate of Carroll College and a 2003 graduate of the University of Montana School Of Law, Harris has been a practicing trial attorney for the last 14 years. She spent more than 10 years of her career to serving as a deputy county attorney for Lewis and Clark County. The last six of those years, Tara focused on crimes against children and representing the department in abuse and neglect proceedings.
In January 2015, Harris returned to private practice. Since opening her own practice, she has also represented CASA pro bono in abuse and neglect proceedings.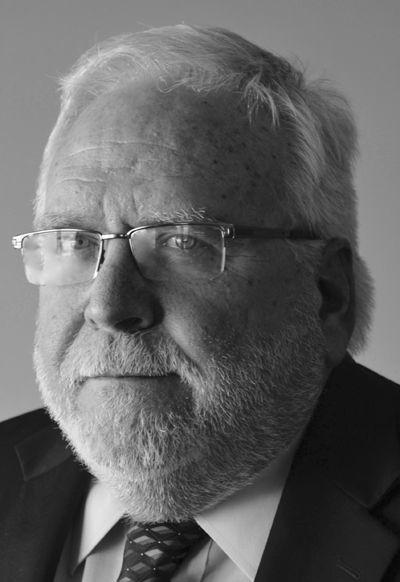 Leo Gallagher is the 2017 Light of Hope award winner. Gallagher was born and raised in Helena before graduating from high school and the University of Montana in Missoula. After graduating from the University of Puget Sound Law School, he returned to Helena to work as a lawyer. He has spent about 22 years in the Lewis and Clark County Attorney's Office.
CASA volunteers make sure kids don't get lost in the overburdened legal and social service systems or languish in unsupportive foster homes. 
Area students recognized for computing achievements
As part of an effort to encourage more young women to choose careers in technology, the National Center for Women & Information Technology (NCWIT), NorthWestern Energy and Carroll College recognized 16 Montana high school women from 13 high schools for their accomplishments and aspirations in computing and technology.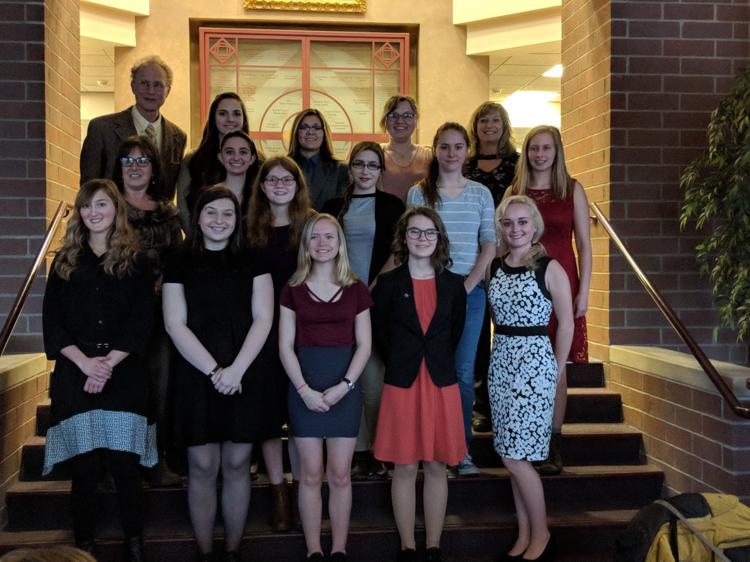 National judges picked the Montana winners. 
Helena-area 2018 winners are:
Isabelle Melton, junior, Capital High School
Fiona Powers, senior, Capital High School
Elizabeth Rigby, senior, Helena High School
Mariah Thompson, senior, Helena High School
Bryndon Wilkerson, senior, Helena High School (three-time Montana winner)
McKenzie Woodward, senior, Broadwater High School is a Montana Honorable Mention
Toastmasters announces contest winners
Toastmasters Division A recently held two speech contests in Helena: International Speech and Speech Evaluation. Contestants in International Speech present a five- to seven-minute speech on any subject they choose. Contestants in Speech Evaluation observe a five- to seven-minute test speech and then present a two-to three-minute evaluation of the test speech. Winners progress to the division level.
International Speech winners: first place, Bruce Tyler, South Helena Toastmasters, Helena; second place, Laura Degele, Missoula Breakfast Forum Toastmasters, Missoula; third place, Roger Fraser, Kalispell Toastmasters, Kalispell.
Speech Evaluation winners: first place, Robbie Wisdom, Bitterroot Toastmasters, Hamilton; second place, Bruce Tyler, South Helena Toastmasters, Helena; third place, Sam Robbins, Lewis and Clark Toastmasters, Helena.
The division represents western Montana. Winners will compete in the district competition held in Rapid City, South Dakota, April 27-28. The district represents Montana, North Dakota, South Dakota and parts of Minnesota and Wyoming.
Helena students design Easter egg for White House event
A class of students in first through third grade at Intermountain in Helena was chosen to design Montana's entry in the annual White House Easter Egg Roll held last week. The students, under the tutelage of educator Kathy Slack and aides, Brennan Wilson and Ryan Barnhart, had recently completed a study of Montana and its symbols and distinctive characteristics.
Intermountain's Chaplain, Chris Haughee, was contacted by Kimberly Konkel, a staff member at Substance Abuse and Mental Health Services Administration in Washington, D.C., and asked if he thought Intermountain students could come up with a design for a Montana Easter egg. Slack went back to her files and pulled out the papers the students had just completed about Montana's history and symbols including the state flag, state bird, state flower and even the state dinosaur.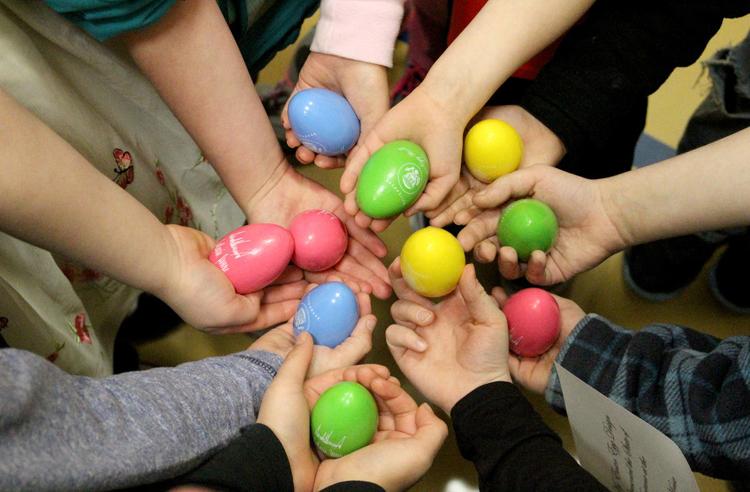 Each member of the class received a certificate and an engraved wooden egg signed by President Donald Trump. 
Intermountain is a nonprofit agency that has provided treatment and education for students with emotional issues.