EVENTS
Helena Y Service Club participating in service challenge Saturday
Helena Y Service Club, affiliated with Y's Men International, has accepted the challenge from the World YMCA to commemorate the 175th Anniversary of the founding of the YMCA.
The YMCA World gave a challenge to people all over the world, individuals and organizations, to spend 175 minutes in service to their communities on Saturday, June 8. Helena Y Service Club will be collecting food at Super 1 Foods for Helena Food Share 10 a.m. to 2 p.m.
To have food items picked up, call Billye Vincent at 406-461-3136 between 10 a.m.-2 p.m.
For donations to the Willis Cruise House for Veterans, call Ila Steen at 406-459-3949 between 10 a.m.-2 p.m. Needed items include clothing for the residents or small household items such as lamps, pots and pans, toasters, small tables, etc. No big furniture items, please.
Legal document clinic available to community
Trained legal professionals are hosting a free legal document clinic to help community members complete durable power of attorney for healthcare and durable power of attorney for financial documents from 10 a.m. to 4 p.m. on Thursday, June 13, at St. Peter's Health Education Center, 2475 E. Broadway (entrance by the waterfall). The clinic is free and open to the public and there are no income or age requirements.
Durable power of attorney for healthcare and durable power of attorney for financial are legal documents that allow you to name someone else to make decisions about your health care or finances, respectively, in the event that you are not able to make them yourself. 
Space is limited and appointments are required. To make an appointment call John McCrea at 422-3904.
Workshop explores worm use in gardens
A vermicomposting workshop is scheduled at 5:30 p.m. Thursday, June 13, at Plymouth Community Garden, the corner of Oakes and Winne. Join garden experts to discuss the value of using red wiggler worms in your garden. Everyone is welcome
Montana truck driving championships coming to fairgrounds
The Motor Carriers of Montana will hold their annual Truck Driving Championship on June 15 at Lewis & Clark County Fairgrounds, 98 W.  Custer Ave. Registration, for the selected drivers begins at 7 a.m. with the actual driving part of the contest beginning around 10 a.m. at the Fairgrounds Course. 
This is a family event and can be a learning experience for everyone. The Motor Carriers of Montana will have their Share the Road trucks and the No Zone display on site where the public can get a first hand look at what a driver sees when he or she is at the wheel. All demonstrations are free and open to the public.
In order for a driver to be chosen to drive in the championships they must possess the following qualifications:
Driven and performed the regular duties of a truck driver for at least 10 of the past 12 months.
Not involved in an accident with any company vehicle in the past 12 months. Any accident occurring after application to compete, or during the competition will disqualify the contestant.
Resided in or is occupationally domiciled in the state of Montana.
Hold a current CDL for the proper class with the required endorsements for the category of competition in which the contestant is competing.
Has not received any form of pay, bonus, prize or other consideration for the time spent in practice for the competition.
Meets the required medical standards and holds a current medical examiners certification. 
Each contestant must compete in three events and will be graded in each event. The total points in each event determine event winners. The winners of each vehicle category move on to the National Truck Driving Championships, which will be held in Pittsburgh  on Aug. 14-17. 
WITH THE COLORS
U.S. Air Force National Guard Airman 1st Class Cheyenne R. Hobbs graduated from basic military training at Joint Base San Antonio-Lackland, San Antonio, Texas.
The airman completed an intensive, eight-week program that included training in military discipline and studies, Air Force core values, physical fitness, and basic warfare principles and skills.
Airmen who complete basic training also earn four credits toward an associate in applied science degree through the Community College of the Air Force. Hobbs earned distinction as an honor graduate.
She is the daughter of Rod Schleining of Post Falls, Idaho, and Sheryl Johnson of Helena. She is the wife of Tyler Hobbs of Great Falls.
STUDENT NEWS
Nina Wagner, of Helena, was recognized for academic excellence at Honors Convocation at Milikin University in Decatur, Illinois. The award celebrates academic accomplishments of students and faculty during the 2018-19 academic year.
Joshua Barrows, of Helena, was named to the dean's list at Augustana University in Sioux Falls, South Dakota for the spring semester academic year. The dean's list recognizes full-time students who have a minimum of 12 credit hours with grade-point averages at 3.5 or above.
Christopher Monteith, of Helena, has graduated with a Master of Medical Science from Saint Francis University in Loretto, Pennsylvania, at a commencement ceremony on May 12.
Kristina Kenning, of Helena, has received a Master of Science in nursing from the University of Saint Mary in Leavenworth, Kansas. The commencement ceremony took place on May 4.
You have free articles remaining.
Elijah Wynn, of Helena, has received a Master of Music, individualized specialization during graduation weekend May 11-12 from Northern Illinois University in DeKalb, Illinois.
Area students win awards for short story writing
The General Federation of Women's Clubs of Montana recently awarded state level awards for writing in short story to three Helena-area students.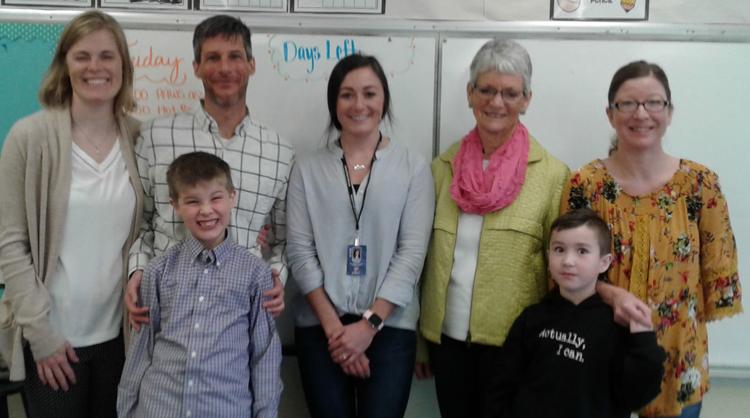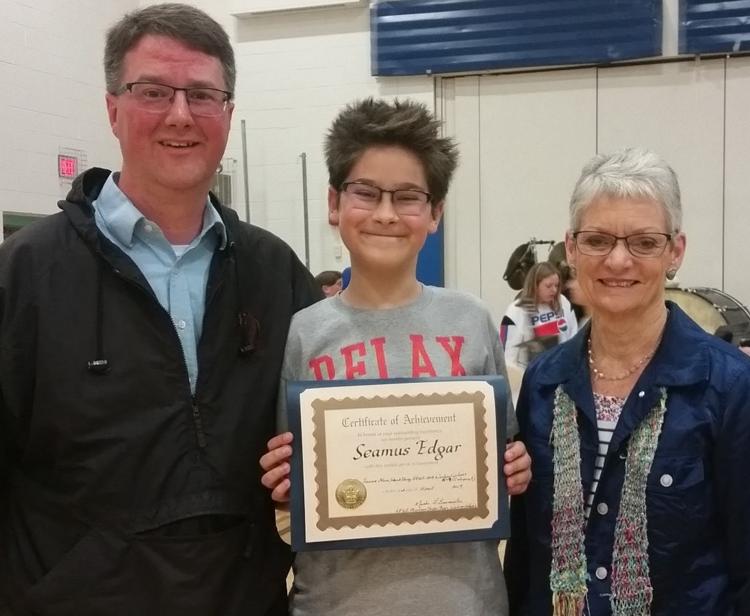 Edwin Jerstad, second place, second grade; Sunna Franklin, third place, second grade (Central Elementary); and Seamus Edgar, second place, eighth grade (East Valley Middle School). Entries from the first place winners from other schools outside Helena are currently competing on a nationwide basis. 
CHS students receive MSU presidential scholarships
Two Helena high school graduates are recipients of the 2019 Montana State University presidential scholarship, MSU's most prestigious scholarship.
The MSU presidential scholarship awards are based on scholastic achievement, demonstrated leadership and exemplary public service. Recipients receive an annual stipend plus a tuition waiver. The scholarship is for four years if the students maintain a superior academic standing at MSU.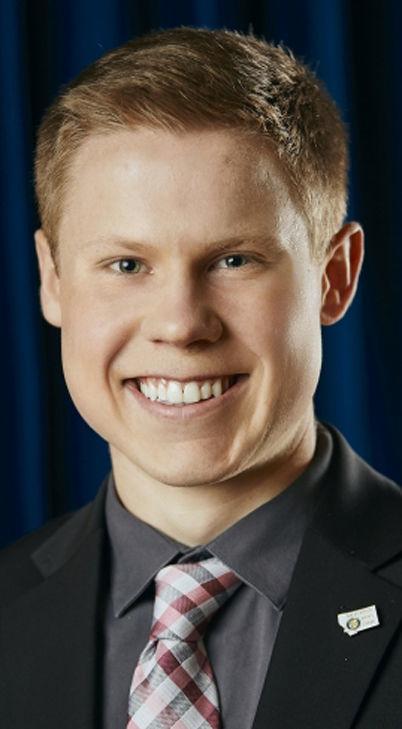 Norris Blossom is co-valedictorian of Capital High School. An AP Scholar, Blossom is a recipient of the MUS Scholarship and plans to double major in industrial engineering and economics. He was Capital's student body president for two years in addition to being captain of the varsity soccer, speech and debate, and tennis teams. He also was president of National Honor Society and co-founded Bruins Help Bruins, a school club that provides support to students in need. Blossom was elected governor of 2018 American Legion Montana Boys State and was selected as one of two scholars representing Montana at Boys Nation in Washington, D.C. Norris earned an all-state award in original oratory speech in 2019. He has earned state championships in the Federal Reserve Economics Challenge and the American Legion Oratorical Competition. He is the son of Loren and Susan Blossom of Helena.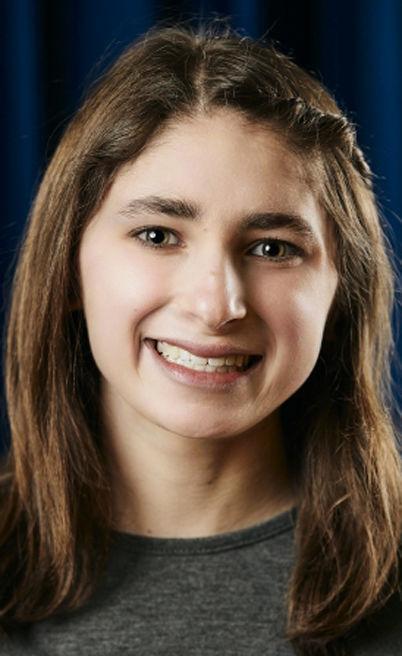 Lauren Helbling is the co-valedictorian of Capital High School and intends to major in computer science. An AP Scholar, Helbling is a recipient of the MUS Honor Scholarship. She participated in science club, math club, Niceness is Priceless Club, National Honor Society and Fellowship of Christian Athletes and was the captain of the varsity track and field team. Helbling also played soccer for 13 years and was selected as Academic All-State. Helbling is a Western Aerospace Scholar, completing a rigorous space and aerospace course through the Museum of Flight and the University of Washington to qualify for the summer residency. Helbling spends her summers volunteering at Young Life summer camps for middle and high school students. She is the daughter of Joe and Erin Helbling of Helena.
CHS graduate receives scholarship
Isabelle Melton, a graduate of Capital High School, has been awarded a $1,000 scholarship from Black Mountain Software. Melton plans to study international relations at the University of Montana in Missoula.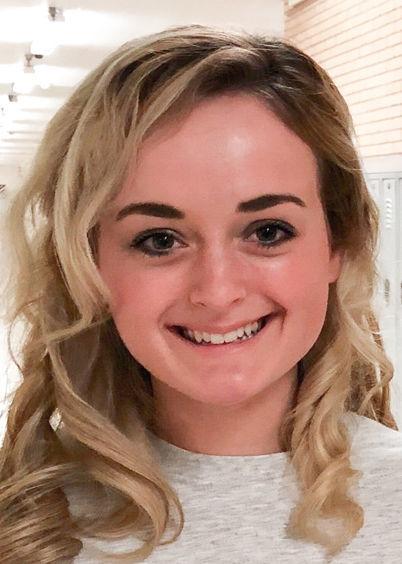 Black Mountain Software awards two scholarships to graduating Montana high school seniors who will be attending an accredited institution of higher education, regardless of their field of study. This includes trade schools, technical schools, colleges or universities. The scholarship application requires applicants to answer the following essay question: If you had the authority to positively change your high school and its use of technology, what specific changes would you make and why?
Black Mountain Software supports continuing education for Montana youth through this annual scholarship essay competition. 
For additional information about this year's Black Mountain Software scholarships for graduating Montana high school seniors, contact Donna Hislop at donnah@blackmountainsoftware.com. \To read Jacob's and Isabelle's essays, please select BMS 2019 Winning Essays.
Area students named to Carroll College dean's list
Carroll College named the Helena and surrounding area students o its 2019 spring semester dean's list. To be included on the dean's list, a student must receive a 3.5 grade point average or higher on a 4.0 scale and take at least 12 graded credits in a semester.
Clancy: Annie Galt, Riley Galt, Peri Gilliland, Tiffany Gruber, Taelyr Krantz, Jacob Rasch, Katelyn Richter, Jessica Sekerak, Taylor Thompson
East Helena: Dakota Dunlap, Emily Franke
Helena: Jacob Ackeret, Tracy Ackeret, Angela Aune, Thomas Bailly, Emily Batson, Michaela Beckman, Jamie Berry, Jessica Bousliman, Zachary Brandt, Mary Buckley, Matthew Bushnell, Ashley Carlson, Abra Casey, Bret Charlton, Kelli Clark, Elizabeth Demmons, Brianna Denning, Chas Douglas, Nathan Downey, Trevor Drinville, Trevor Eickman, Sophia Ferst, Michael Fuller, Joshua Genzlinger, Thomas Gilboy, Lillian Gribbons, Rocky Hamper, Zachary Hansen, Kaelynn Haynes, Hunter Heaton, Emma Hoppes, Viviana Iturbe-Fonseca, Hailey James, Faith Johnson, Kimberly Johnson, Dylan Kresge, Shelby Lasselle, Danielle Marietti, Tyler Matteucci, Angela McArdle, Mary McGreevey, Maria McMahon, Jacob Meek, Michael Monaco, Brighton Mozer, Aleta Munden, George Nemie, Melissa Patterson, David Petersen, David Pipinich, Klarissa Pomajevich, Madison Quick, John Rambur, Aaron Rau, Stephanie Rehbein, Morgan Rehm, Kathleen Robbins, Anna Romero, Shane Sater, Keren Schulz, Trey Scofield, Georgia Sears, Brittany Smith, Scott Sponholz, Jenna Starke, Mariah Stoltz, Mariah Swenson, Sarah Swingley, Jessica Tielking, Frances Tupper, Julie Turman, Joshua Turner, Rowan Van Brandt, Matthew Vanderwater, Brynn Walker, Rebecca Wall, Jasmin Waples
Jefferson City: Kendra Lloyd
Townsend: Madison Robischon
White Sulphur Springs: Amber Coburn, Cassidy Coburn, Samantha Eby