UPCOMING EVENTS
Learning center director to speak at Helena College
Ryan Hannahoe will speak at the Helena College Airport Campus, 2300 Airport Road, at 6 p.m. Dec. 12.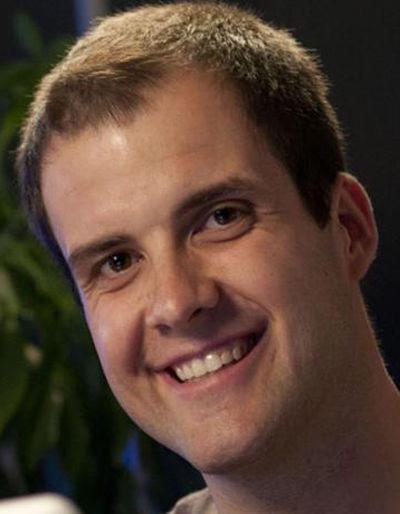 Hannahoe is the executive director of the Montana Learning Center at Canyon Ferry Lake, a science camp for kids and center for teacher training. He graduated from Montana State University and New Mexico State University. Topics of the event include:
Montana Aerospace Scholars program
Apollo 11 50th Anniversary Student Drone/Rover Competition
STEAM in the Rockies -- Workshop for K-12 educators
Before attending MSU, Ryan worked as a telescope technician at New Mexico Skies Observatories. He provided technical support for telescope projects for Caltech, NASA, NOAO and PBS. In 2011, he was named a John C. Mather Nobel Scholar for his education and outreach efforts at the NASA Goddard Space Flight Center on the James Webb Space Telescope mission, the successor to Hubble. 
Admission is free, donations will be accepted to support the Learning Center and EAA youth programs and scholarships.
The event is sponsored by the Helena Chapter of the Experimental Aircraft Association and Helena College. 
ANNOUNCEMENTS
Capitol Restoration Foundation souvenir ornament presented
The presentation of the 2018 Montana Capitol Restoration Foundation souvenir ornament was held in the Capitol rotunda on Monday, Dec. 3.
Foundation President Shirley Herrin, presented the current ornament to Lt. Gov. Mike Cooney and Secretary of State Corey Stapleton. Cooney had served as the chairman of the original Capitol Restoration Commission in 1991 and has been instrumental in the ongoing mission to restore the Capitol to its original grandeur.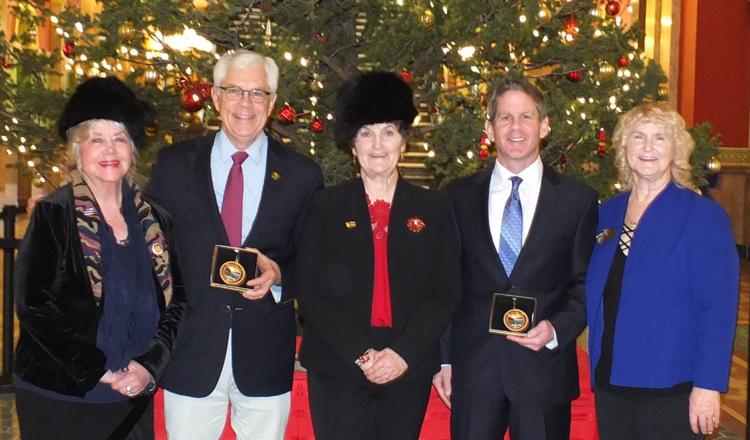 The design selected for this year's ornament is "The Great Seal of the State of Montana." Stapleton is the official caretaker of the Great Seal. His office provided the information needed to produce the ornament. The ornaments may be purchased at the Montana Historical Society Gift Shop, Leslie's Hallmark and Barnes Jewelry.
Christmas Giving Tree signups 
The Good Samaritan and the Cathedral of St. Helena are teaming up to ensure no child goes without a gift during the Christmas season by sponsoring the Christmas Giving Tree.
Register from 9 a.m. to 3 p.m. until Dec. 12 at Good Samaritan Thrift Store, 3067 N. Montana Ave. For individuals receiving assistance, bring your Social Security card. For each adult requesting assistance, bring a photo ID and Social Security card.
Distribution of gifts will be on Saturday, Dec. 15, in the basement of the Cathedral of St. Helena, 530 N. Ewing. Parents will be given the opportunity to select toys, clothing, books, etc. for children up to age 15. 
Gianforte recognizes Helena's Brown for commitment to state
Montana Congressman Greg Gianforte recognized Webb Brown, of Helena, with his Spirit of Montana commendation for his dedication to making Montana more business friendly, for his commitment to creating jobs and opportunity for more Montanans, and for always putting Montana first.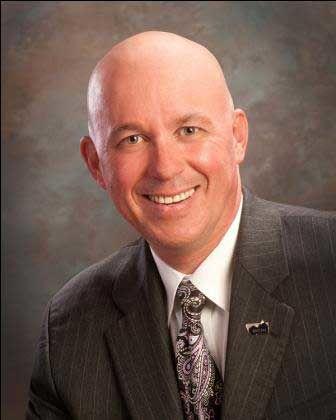 A fifth-generation Montanan from Trout Creek, Brown has been an advocate for Montana businesses since the early 1990s, including for the last 20 years as president and CEO of the Montana Chamber of Commerce and executive director of the Montana Chamber Foundation.
Gianforte's Spirit of Montana is a weekly recognition of Montanans for their accomplishments, dedication or service. Gianforte highlights the recipient in the U.S. House of Representatives and personally contacts the honorees.
HACF's Make It A Million Campaign looks to beat goal
The Helena Area Community Foundation announced the organization has surpassed the goal of the Make It A Million Campaign, raising more than $1 million in donor gifts to the Helena Area Community Foundation Endowment in advance of the official end of the campaign in late December.
The organization is already on the way to reaching the next $1 million with the ultimate goal of securing $3 million in endowed funds which generate sustainable revenue, providing for more grants to more area nonprofits in need every year.
The Helena Area Community Foundation awards grants to local nonprofits for projects that provide critical needs and offer a positive impact for the residents of Helena and the surrounding community. In addition to providing funding, HACF supports organizations that seek training to further their causes; fulfilling the long-term commitment to education and improving conditions for all those who live in the greater Helena region.
HACF would welcome your gift or pledge. Visit HelenaAreaCommunityFoundation.org, or by mail HACF, P.O. Box 92, Helena, MT 59624. Call 406-441-4955 for more information.
Volunteers needed to judge speech, debate tournament 
Helena and Capital High schools' speech and debate teams will host the 2018 City of Gold Speech and Debate tournament on Dec. 14-15. Students from across the state are coming to Helena to compete and community volunteers are needed to judge hundreds of rounds of competition.
Debate events will be held at Capital High School; speech events will be held at Helena High. The time commitment is about two hours to judge a single round. We especially need judges for debate. No experience is necessary to be a judge, just a willingness to participate. Training is provided. 
Schools in Helena area compete in Science Olympiad
Students from Helena High, Capital High, Clancy Middle School, CR Anderson Middle School and Montana City Middle School were among nearly 120 teams from about 100 Montana schools that competed in the Montana State Science Olympiad competition at Montana State University on Nov. 20. Each team consisted of up to 15 students. 
Students from each team worked in pairs to compete against students from other schools on a number of science, engineering, math and technology topics. The students spend hours outside of class after school, during lunch time and during weekends preparing for the competition. 
The HHS team took third place and CHS took fourth place in the high school division out of 57 teams from 47 schools.
Helena High had the most gold medals (state champions) of any of the teams in the state by winning four of 14 events. This is the third year in a row that Helena High has placed in the top three in the competition (third place this year, first place in both 2016 and 2017). Capital High won two gold medals, one silver medal and three bronze medals.
In the middle school division, Clancy School took third place, CR Anderson sixth and Montana City School 13th out of about 60 teams from 48 schools.