EVENTS
Creek-side worship and picnic in Clancy
Join us for an outdoor community service Sunday, Aug. 11, at 10 a.m. by the creek behind the Clancy United Methodist Church, 6 N. Main St. The annual outdoor community service of scripture and song will be led by Pastor Val Colenso, with cowboy and gospel music led by musicians from the Clancy and the Boulder churches. Everyone is welcome to attend.
A picnic lunch will follow, with the women's group providing hamburgers, hotdogs, condiments and table service. Those who wish may bring a side dish or dessert to share.
AARP driver safety class coming up
AARP Driver Safety has a single class scheduled in Helena during August. Participants receive updates on the rules of the road and learn driving strategies to adapt to the effects of aging and to reduce chances of having a crash. The course was developed for participants age 50-plus, but is open to all ages. The course fee is $20 ($15 with AARP membership card). Auto insurance companies in Montana provide a multi-year discount to participants 55 years of age and older.
Monday, Aug. 12, at First Interstate Bank-East, 2728 Colonial Drive, noon to about 4:30 p.m.
ANNOUNCEMENTS
Episcopalians elect new state bishop
Montana Episcopalians have elected the Rev. Martha (Marty) Stebbins of North Carolina to be their new bishop. She was among three women considered for bishop at the electing convention held in Bozeman on July 26 and will be the first woman to head the 34 congregations that make up the Episcopal Church in Montana. She will be consecrated on Dec. 7 in Helena.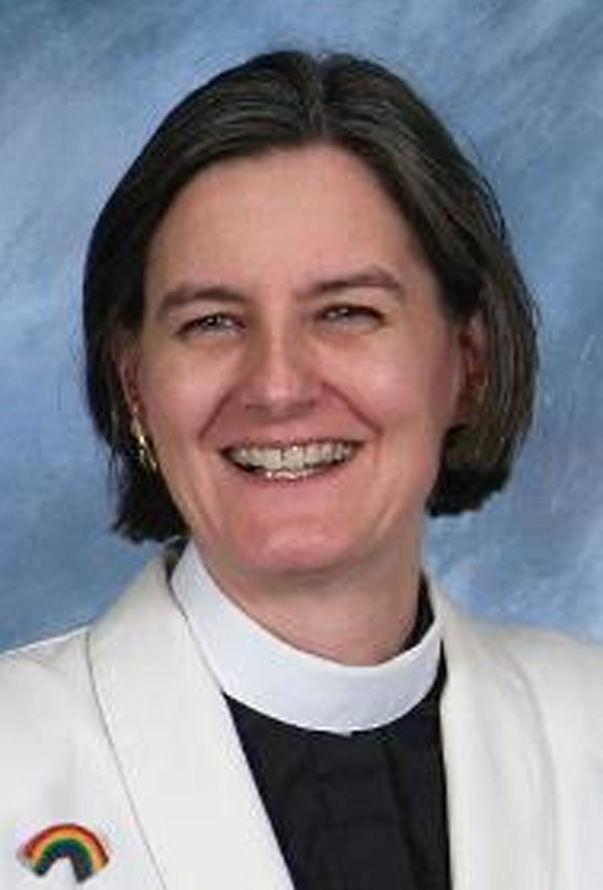 Stebbins heads St. Timothy's Episcopal Church in Wilson, North Carolina, where she has been priest-in-charge for nine years. Before entering the priesthood, she was a veterinarian. She holds advanced degrees in veterinary epidemiology and bacteriology and has worked in academia and industry. Stebbins studied for the ministry at the Episcopal Seminary of the Southwest in Austin, Texas, and was ordained in 2005. She has been active in numerous church and community organizations. She and her husband, Bob Grudier, will make their home in Helena.
ServeMontana now taking nominations for recognition
Karen and Leroy Zent and the Governor's Office of Community Service announce that nominations are open for the Abby M. Zent Service Recognition. This recognition encourages all citizens to engage in service to benefit others and to continue service throughout their lifetime.
Abby dedicated her life to service. She served two terms with AmeriCorps VISTA with the Prevention Resource Center. Abby then joined PRC staff for seven years working on antipoverty initiatives. She provided support to the Senior Companion Program and served on the Senior Corps Advisory Group for the Rocky Mountain Development Council. She volunteered with Kiwanis, Big Brothers Big Sisters, Habitat for Humanity, Lewis and Clark Humane Society, Intermountain Festival of Trees, Hugh O'Brien Youth Leadership, and others. 
Nominees should be purposeful, mission-driven and demonstrate sustained service to others. Montanans who have served with AmeriCorps, AmeriCorps VISTA, AmeriCorps NCCC or Senior Corps and continue to show a spirit of service throughout their lives are eligible.
To submit a nomination, visit www.surveymonkey.com/r/FLTCTGV. A direct link to the nomination form is available serve.mt.gov. Nominations will be accepted through Dec. 31, 2019, and recipients will be honored at the 2020 ServeMontana Symposium in Helena next March.
High school theater programs receive national recognition
The Educational Theatre Association (EdTA) is the professional membership organization for theater educators with chapters in 50 states and 13 countries. EdTA's mission is to shape lives through theater education and it is the home of the International Thespian Society, the honor organization for theater students founded in 1929.
EdTA supports teachers by providing professional development, resources and recognition, and recently established the Honor Chapter Program to recognize those chapters that do tremendous work and deserve acknowledgment for their high level of excellence. The Montana chapter was recognized at the national EdTA Leadership Summit on July 17-19 in Washington, D.C.