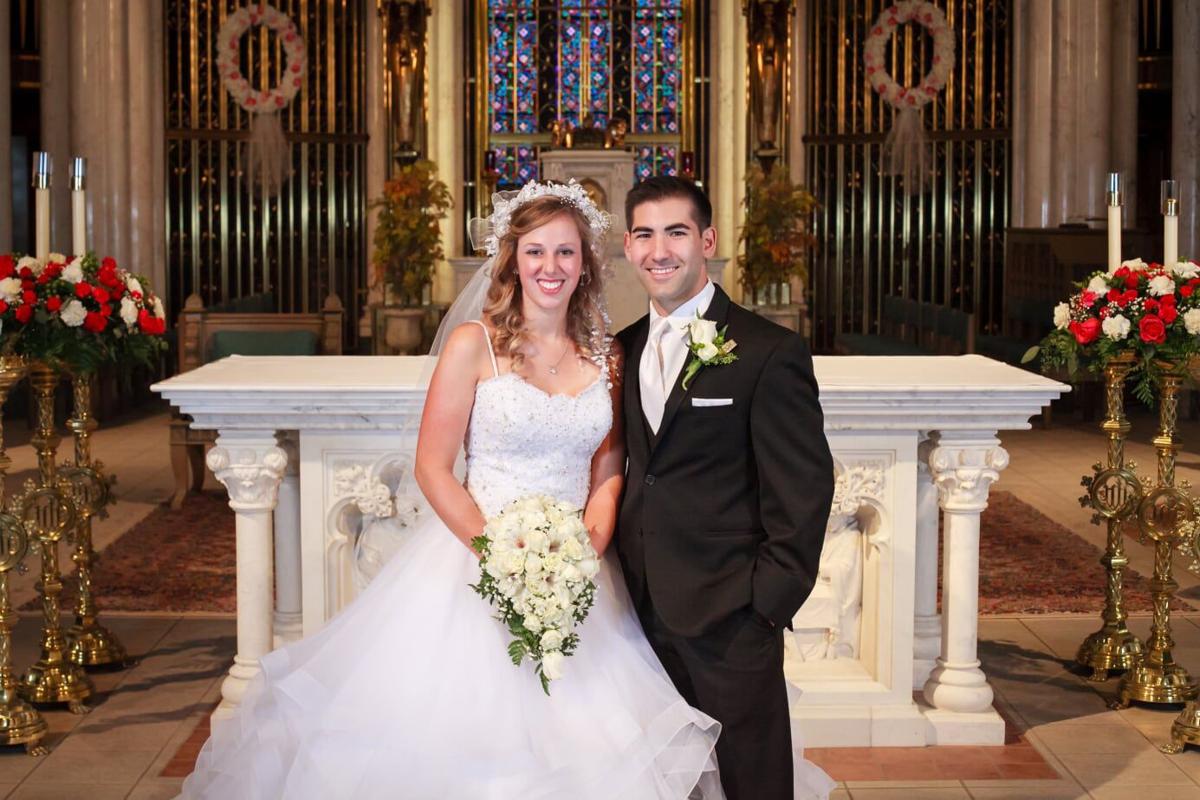 Nickol and Colvin
Patti and David Nickol announce the marriage of their daughter, Brittani Marie, to Joshua Colvin, son of Jim and Jolyn Colvin of Billings. The couple was married on Sept. 28, 2018, at the Cathedral of St. Helena by Monsignor Kevin O'Neill. Following the ceremony, the couple dined, danced, and mingled with guests at their civic center reception.
Kaela Wellman, cousin of the bride, served as matron of honor. Brittani's bridesmaids included friends and cousins: Kelsey Wohlfrom, Sarah Sura, Tori Nickol, Taylor Eno and Petra Yirsa.
Josh was attended by his high school friend, best man Denny Shin, and "best brother," Jameson Colvin. Groomsmen included Marc Oberweiser, Sam Gratton, Kyle Nickol, Ryan Cape and Carl Poeschl.
Brittani's godson, Bryson Wellman, was the ring bearer while Kaylee Nickol, bride's niece, served as flower girl. Capital High friends honored Brittani and Josh with their vocals. Fred Collins and Mitch Peery were ceremony cantors. Mitch also sang Michael Buble's "Everything" for the couple's first dance. Casey Spawn serenaded the father-daughter with Tim McGraw's "My Little Girl."
Brittani is a 2010 Capital High School and a 2014 Montana State University graduate. She works as the engineering manager for Verizon Wireless. After graduating from Billings Senior High, Josh earned his engineering degree at Montana State in 2013. He is an industrial engineer for IM Flash. Both are studying for their engineering master's degrees through Purdue University.
After their Maui honeymoon, the couple is at home in Sandy, Utah.
Be the first to know
Get local news delivered to your inbox!