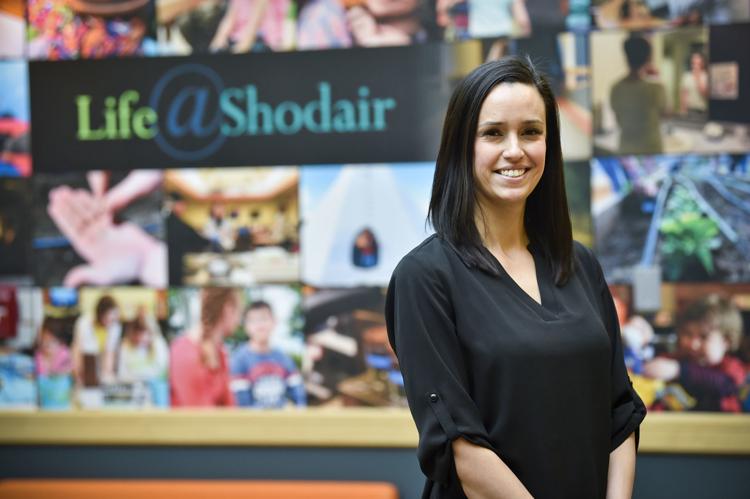 Variety is a big part of what inspired Jennifer Hawkins to pursue a career in nursing. 
"You can literally do anything," she said. "You're always learning and going into different specialties."
Hawkins has been a nurse since 2012 and worked at a dermatology clinic in California before moving to Helena. She worked at St. Peter's Health for about a year and in 2014 started her current job as a registered nurse in the admissions department of Shodair Children's Hospital.
"I am writing this letter to recommend her for the Independent Record Nurse Award because she is one of the most thoughtful, caring and compassionate nurses to work with," Michelle Herron, the director of Shodair's High Desert acute care program for children in crisis, wrote in Hawkins' nomination. "Completing an admission in a psychiatric facility can be a challenging and stressful time for both patients and families. Jennifer is able to go the extra mile by ensuring comfort while also being detailed in her assessments. Jennifer is always a team player and is dependable as she is willing to help out when needed and work on all psychiatric units when there is a need."
Hawkins said she enjoys working with "a special set of kids with special circumstances" at Shodair.
"I like working with kids, and psych has always been really interesting to me," she said.
Herron said Hawkins has a big heart, and it shows through her work with patients and families in crisis.
"She is an excellent communicator and shows compassion to families on a daily basis, and is able to put families at ease," Herron said. " Jennifer pays attention to details, listens with intention, and is able to be compassionate during some of the most difficult moments. I appreciate Jennifer for her dedication to the nursing profession and even more so, the families and children she works with every day."
Hawkins said she was excited to receive the nursing award and appreciates that her efforts are being noticed.
"It's pretty awesome," she said.