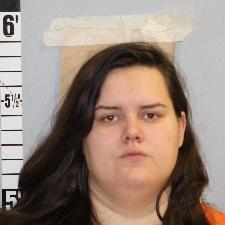 A 21-year-old Helena woman has been charged with theft of property by embezzlement, a felony.
Halie Kananen allegedly stole nearly $3,000 from cash registers at Target where she was employed over the course of 10 different occasions between Oct. 14 and Nov. 11.
A Helena police officer was dispatched to the business Saturday at 3:17 p.m. According to the arrest affidavit, an employee showed the officer surveillance footage of Kananen "taking money from the various cash registers."
When confronted, Kananen admitted to stealing the money.
All charged are presumed innocent until proven guilty.
Be the first to know
Get local news delivered to your inbox!