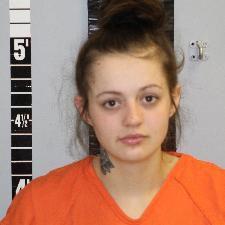 A 21-year-old Helena woman is accused of selling heroin.
Katlyn Maude Isbell is charged with felony criminal distribution of dangerous drugs.
On Dec. 29, a man tried to buy heroin from Isbell and her partner but was robbed at gunpoint, according to court documents. Isbell had set up the meeting to sell $100 worth of heroin in order to get money the victim allegedly owed to Isbell's partner.
Isbell was arrested on Feb. 11 and taken into custody at the Lewis and Clark County Detention Center.
All charged are presumed innocent until proven guilty.