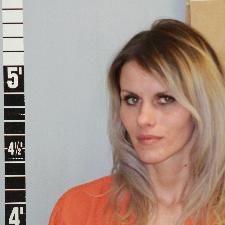 A 28-year-old Helena woman is accused of possessing oxycodone.
Inna Viktorovna Postolnikova is being charged with felony possession of dangerous drugs. 
On Sept. 28, a detective in the Missouri River Drug Task Force was told by a postal inspector that a suspicious package had been sent to Postolnikova's residence. Postolnikova would order packages and then intercept them before they reached her home.
Officers spoke with Postolnikova as she was taking possession of another package and gave consent for them to open the package, where they found 10 oxycodone pills.
She was arrested and taken into custody at the Lewis and Clark County Detention Center.
All charged are presumed innocent until proven guilty.