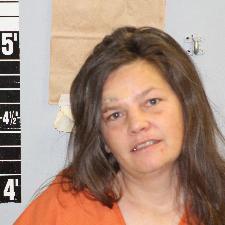 A 43-year-old Helena woman has been charged with one felony count of partner or family member assault (third offense), one misdemeanor count of unlawful restraint, one misdemeanor count of attempted assault and one misdemeanor count of resisting arrest.
Just after 4 p.m. Nov. 22, a Helena police officer was dispatched to the 500 block of Logan Street for a report of a "physical domestic disturbance."
According to the officer's arrest affidavit, Misty Winslow allegedly "grabbed and pushed" her significant other while he was trying to leave the room they were in. The victim "sustained some scratches to the side of his neck and upper chest area during the altercation."
After being placed under arrest, Winslow "tried to exit and run from the patrol vehicle she was sitting in."
While being returned to the patrol vehicle, Winslow allegedly tried kicking the officers, "almost hitting one," according to the affidavit.
Winslow was placed in a "full-body restraint device due to her level of resistance."
All charged are presumed innocent until proven guilty.
Be the first to know
Get local news delivered to your inbox!