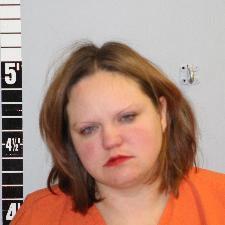 A 30-year-old Helena woman is facing a felony charge for allegedly assaulting a man with hamburgers.
Destiny Anne Harris is charged with felony partner or family member assault.
On Feb. 14, a Lewis and Clark County Sheriff's Deputy responded to a call about a fight between a man and a woman. Deputies spoke with the woman, Harris, who said the man had assaulted her and she responded by throwing hamburgers at him.
Deputies spoke with the man, who told them Harris had been upset with him and left to get hamburgers. Harris allegedly came home and began slapping the man and throwing hamburgers at him. 
Harris then changed her story. When deputies confronted her, she denied her previous statement and told the deputies the victim had bruised her. The deputies placed Harris under arrest and took her into custody at the Lewis and Clark County Detention Center.
All charged are presumed innocent until proven guilty.