Josh McKay, principal at Helena Middle School, will take over as the school district's assistant superintendent in July.
The Helena school district is losing its two top leaders at the end of June. Superintendent Jack Copps is retiring and Assistant Superintendent Greg Upham was hired as superintendent in Billings.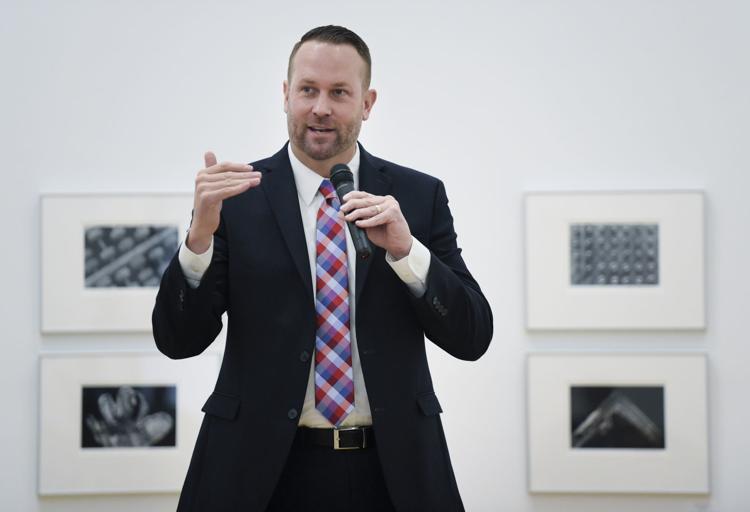 McKay and incoming Superintendent Tyler Ream will be responsible for continuing the implementation of a voter-approved bond to build three new elementary schools, cope with budget shortfalls and help with the transition when East Helena builds a new high school.
Copps said it was important to hire an assistant superintendent with knowledge of the district to advise the new superintendent, who is coming from a school district in Houston. Copps said he's sure Ream will lead the district well, but it will take some time to get up to date on state law, school finance, and policies and procedures in the district.
The district advertised for the assistant superintendent position internally and received nine applications. Copps interviewed all nine candidates with Ream when he was visiting Montana for a week, and the two made the decision together.
The assistant superintendent has three primary roles, Copps said, which include working on the bond implementation, directly communicating with and supporting all of the principals, and leading the district's academic team.
"(McKay) is highly respected in the district. He is experienced in the secondary as well as the elementary area," Copps said.
Copps said his K-12 experience set him apart from other candidates.
Once McKay wraps up his principal duties, he will come to the Central Office to work with Upham and get up to speed as much as possible. His official start date is July 1. 
McKay started teaching at Helena High School in 1994 and became assistant principal there in 2002. He took a position as assistant principal at Helena Middle School in 2007 and became principal in 2009.
He said he applied for the assistant superintendent position to help the school district and said his time at the middle school and high school helped him grow as an educator. McKay said he knows major issues he'll face as assistant superintendent will be challenging, but said they are an opportunity for growth.
McKay said he's confident in district employees, who will be able to help McKay and Ream adjust to their new roles.
"I think we learn from the great people around us," he said. "There's a lot of great institutional knowledge in our district we'll rely on to guide our school district into the next place."
Copps acknowledged there could be some challenges as the two new leaders take the helm, but said the rest of the Central Office is capable and ready to advise if necessary.
"Administratively, we have a very strong team," he said.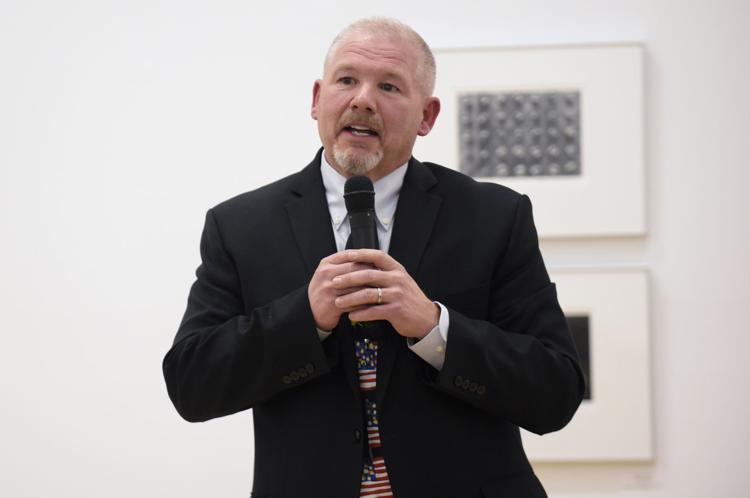 Upham's last day in Helena is June 30, but Copps said he will likely take off a few days to move to Billings to start his new position on July 1.
"I believe Greg has done an outstanding job in his work in the district in his various positions," Copps said.
Copps said the biggest challenge Ream and McKay will face is developing school budgets.
"The resources are obviously going to be limited by actions taken by the Legislature," he said.
A series of cuts and transfers to deal with a statewide revenue shortfall slashed school budgets and shifted some costs to local taxpayers. As a result, districts like Helena have had to ask voters to levy more property taxes to operate.
Copps said he thinks the district is in a good position to continue implementation of the bond and will be prepared for East Helena high school kids to transition to their own high school in 2020.
The school district has advertised internally for a new principal at Helena Middle School. The district is also in the process of hiring an internal candidate to replace Warren Elementary School Principal Tim McMahon, who has been hired as the school district's athletic director.