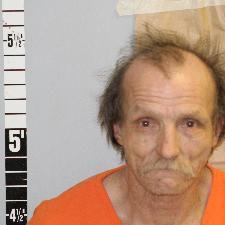 A 56-year-old Helena man has been charged with criminal possession of dangerous drugs after a trespassing tip led to a drug bust.
Shannon Paul Carter was allegedly trespassing with other individuals on a property when a caller reported a suspicious vehicle in the parking lot. 
Officers with the Helena Police Department arrived and sought to located the individuals. Officers observed the men through an exterior window. The suspects reportedly had drug paraphernalia and dangerous drugs beside them. 
After making contact with the suspects, officers determined that Carter was one of the suspects. He had two valid warrants for his arrest at the time. He was placed under arrest and searched.
A glass methamphetamine pipe and a baggy of white crystals were allegedly found in Carter's possession. Police say the crystals tested presumptive positive for methamphetamine. 
Carter was booked into the Lewis and Clark County Detention Center. 
All charged are presumed innocent until proven guilty.