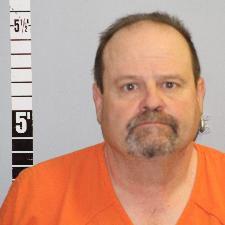 A 56-year-old Helena man has been charged with three felonies after allegedly pretending to be a police officer. 
John David Staats has been charged with impersonating a public servant, tampering with or fabricating physical evidence and obstructing justice. 
On Oct. 12, several officers responded to Villard Avenue for a reported gunshot and bullet hole in a house adjacent to the complainant. The complainant told police that the defendant, who was in the home that sustained the bullet-hole damage, informed her that it wasn't necessary to call law enforcement because he was "with the police department" and he "flashed" a Helena Police Department volunteer identification badge. 
Court documents state that Staats is not a sworn law enforcement officer and the complainant believed he was representing himself as one. 
The arresting officer said Staats' account of what had occurred that didn't match the physical evidence at the scene. After providing this account multiple times, the defendant then admitted his story was untrue.  
Staats told police he was showing his girlfriend a firearm he believed was unloaded. Staats told her to pull the trigger to "feel the trigger pull." A round was still in the firearm and fired into the bedroom wall of the residence. Staats said he fabricated the story to keep his girlfriend out of trouble. He then loaded the firearm and secured it in his vehicle, leaving the spent round in the cylinder. 
Based on this account, the officer arrested Staats.
All charged are presumed innocent until proven guilty.