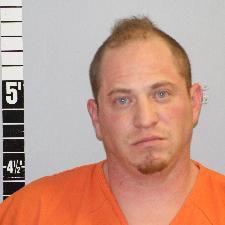 A 37-year-old Helena man has been charged with felony tampering with or fabricating physical evidence. 
Matthew Allen Moog is also accused of displaying a fictitious license plate on his vehicle, which resulted in an additional misdemeanor charge. 
An officer with the Montana Highway Patrol stopped Moog for driving with a single headlight on his Chevrolet Aveo on Nov. 3. The trooper reports that Moog removed an unknown item from his right pocket, concealed it from view and then swallowed the item. 
After running the defendant's license plate, it was determined to belong to a Chevrolet Cruze, not the Aveo Moog was driving. 
Moog was arrested and placed into the Lewis and Clark County Detention Center. 
All charged are presumed innocent until proven guilty.