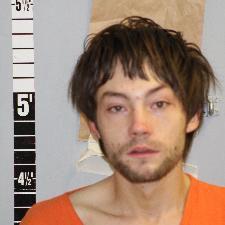 A 21-year-old Helena man has been charged with two counts of felony burglary, and single counts of misdemeanor theft, forgery and criminal mischief.
Jay David Ramasko was charged following an alleged burglary of a Helena home. 
On Oct. 30, an officer was dispatched to reports of a burglary. The door to the home had been broken and money, checks and tools were stolen from the property. Police believe the offense occurred on multiple occasions between Oct. 25 and Oct. 30. 
Later, the victim was alerted to a fraudulent check cashed on Oct. 30. The bank was able to identify the suspect. Ramasko had allegedly altered the check to appear as though the victim had issued it to him. The check was cashed in the amount of $400. 
Ramasko is also accused of puncturing a tire on the victim's vehicle. The tread pattern on Ramasko's shoes matched prints photographed at the scene of the burglary. 
Court documents state that Ramasko admitted to the aforementioned crimes in an interview with police. He was booked into the Lewis and Clark County Detention Center. 
All charged are presumed innocent until proven guilty.