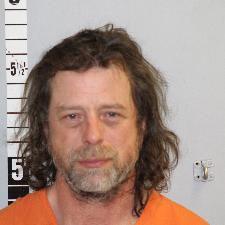 A 46-year-old Helena man is facing a felony charge after allegedly violating a protection order barring him from contacting a local woman.
A Lewis and Clark County sheriff's deputy arrested Justin Fifield at 6 p.m. on Jan. 15 after the victim reported to police Fifield had sent messages "harassing in nature," according to the deputy's affidavit.
The victim sent the sheriff's office nearly 40 messages she received from Fifield, in which he used derogatory remarks. Not all of the messages were harassing in nature, according to court documents.
The victim requested extra patrols near her residence as she was in "emotional distress" and feared for her life.
Fifield has previously been convicted of stalking, a felony. He was booked into Lewis and Clark County Detention Center.
All charged are presumed innocent until proven guilty.
Be the first to know
Get local news delivered to your inbox!