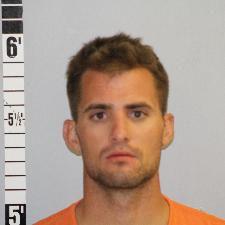 A 28-year-old Helena man is accused of strangling a woman.
Derek John Sjostrom is charged with felony counts of strangulation of a partner or family member and driving under the influence of alcohol.
On Aug. 21, Lewis and Clark County Sheriff's deputies responded to a call about an assault above York Road. The deputies discovered Sjostrom and confirmed him as the person involved in the alleged assault, according to court documents.
Sjostrom allegedly smelled strongly of alcohol and was slurring his speech. He refused to provide a breath or blood sample. 
Deputies made contact with the victim later. She said Sjostrom had strangled her after she refused to have sex with him. Sjostrom admitted to having put his hands around the victim's neck, according to court documents.
Sjostrom was arrested and taken into custody at the Lewis and Clark County Detention Center.
All charged are presumed innocent until proven guilty.