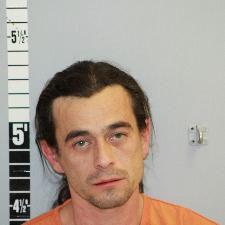 UPDATE: This case has been closed.
Charge: Felony strangulation of a partner or family member, misdemeanor partner or family member assault.
Verdict: All dismissed by court.
A 40-year-old Helena man is accused of strangling and assaulting a woman.
Robert Allen Mrock, Jr. is being charged with a felony count of strangulation and a misdemeanor count of assault.
On Nov. 14, officers responded to a domestic disturbance call. On scene, they met with the victim who said Mrock had assaulted her when she went to retrieve her phone from a car.
Mrock allegedly threw items at the woman, punched her, hit her head on the concrete and then pulled on her neck causing her to nearly pass out. Mrock denied that he had assaulted the woman and said that another man had assaulted her. Officers told Mrock the man he named was already incarcerated at the Lewis and Clark County Detention Center, where Mrock was later booked.
All charged are presumed innocent until proven guilty. 
Be the first to know
Get local news delivered to your inbox!