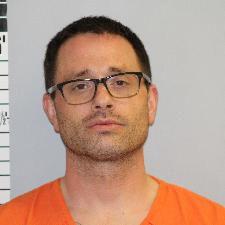 A 36-year-old Helena man is accused of strangling and assaulting a woman.
Charles Richard Bogy is charged with felony strangulation of a partner or family member and a misdemeanor count of partner or family member assault.
On April 5, law enforcement responded to a call from a woman who said she'd been strangled on Lincoln Road.
The victim met with law enforcement and told them Bogy had given her a ride from Lincoln to Helena. During the drive, Bogy allegedly took the victim's phone and went through her text messages, which made him angry, and then threatened to drive off the road and kill both of them.
Near Helena, Bogy allegedly slammed on the brakes, strangled the woman with his arm and grabbed her purse and threw it at her face before strangling her again. Bogy allegedly drove near the side of the road and opened the door, telling the woman to get out while the car was still moving.
Bogy was arrested and taken into custody at the Lewis and Clark County Detention Center.
All charged are presumed innocent until proven guilty.