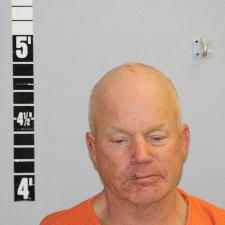 A 56-year-old Helena man is accused of his seventh DUI.
Glenn Raymond Clark is charged with felony driving under the influence of alcohol and a misdemeanor count of driving with no insurance.
On April 13, Helena police officers responded to a rollover vehicle crash near Washington and Cedar streets. The officers found the driver, Clark, who admitted to driving and smelled of alcohol. A breath test indicated a blood-alcohol concentration of 0.106, according to court documents.
Clark's record showed six prior DUIs. He was arrested and taken into custody at the Lewis and Clark County Detention Center.
All charged are presumed innocent until proven guilty.