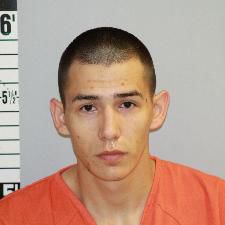 A 25-year-old Helena man is accused of selling heroin and methamphetamine.
Aaron Roberts Twoteeth is being charged with three felony counts of criminal distribution of dangerous drugs, one felony count of criminal possession of imitation dangerous drugs with intent to distribute, felony bail jumping, and a misdemeanor charge of obstructing a peace officer or other public servant.
Twoteeth is alleged to have sold methamphetamine on two separate occasions to a confidential information in August. He later jumped bail and missed a jury trial on Oct. 9 without a lawful excuse, according to court documents, and on Oct. 11 attempted to sell heroin to an undercover officer in the Missouri River Drug Task Force.
On Oct. 11, Twoteeth gave a false name to officers when he was detained after the attempt to sell heroin to an undercover officer. Twoteeth had 21 grams of a substance that looked like meth, according to court documents.
Twoteeth was then arrested and booked into the Lewis and Clark County Detention Center.
All charged are presumed innocent until proven guilty.