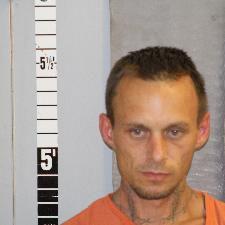 A 40-year-old Helena man is accused of meth possession.
James David Bordeaux is charged with felony possession of dangerous drugs, two misdemeanor counts of partner or family member assault and one misdemeanor count of criminal destruction or tampering with a communication device.
On July 10, Helena police officers responded to a call about an assault. On the scene, they spoke to the victim and a witness. Both told officers Bordeaux had struck the victim earlier that day, thrown the victim's cellphone away and had intimidated the woman, according to court documents.
Officers found Bordeaux, who denied any physical altercation. While speaking to him, officers discovered two baggies of meth on the ground and baggies in his possession with methamphetamine residue inside.
Bordeaux was arrested and taken into custody at the Lewis and Clark County Detention Center.
All charged are presumed innocent until proven guilty.