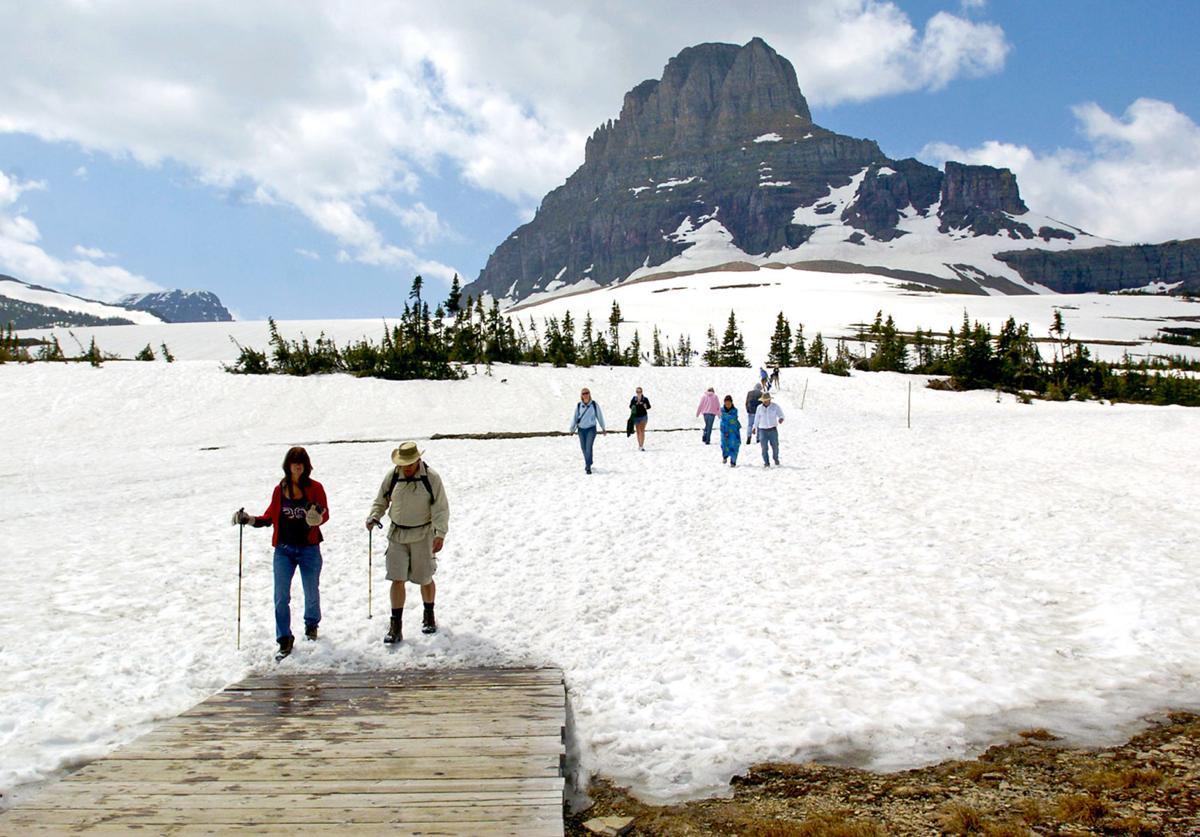 Some of the most direct early recommendations from a council convened by Gov. Steve Bullock to prepare Montana for navigating the effects of climate change deal with meeting a goal of net-zero greenhouse gas emissions in the next 15 years.
The draft written by the Montana Climate Solutions Council was released at the end of January. The group has been working since August 2019 to develop its plan, which is now subject to public comment. It must be finalized by June. Bullock is a Democrat who is termed out from running again and will leave office in January 2021.
Included in the recommendations are suggestions to lower the state's greenhouse gas emissions by updating energy codes and improving efficiency standards. The plan also floats ideas such as on-bill financing, which would let utility customers apply for loans to improve the energy efficiency in their homes and businesses and pay back the costs in installments on their monthly bills.
The draft also includes ideas like charging less for energy used in non-peak times and decoupling, a long-prodded policy in Montana that involves a separation of how much a utility profits from how much gas or electricity it sells, which would remove incentives to sell more power.
Other proposals include exploring ways to replace pre-1976 mobile homes, which are some of the least efficient housing options; tax holidays or property tax breaks to encourage renewable energy development; and incentives for low- and zero-emissions vehicles.
The draft also examines how to reduce emissions from the natural resources sector by improving carbon sequestration.
The draft report is organized into three sections, including the one dealing with greenhouse gas emissions. The other two are a bit more nebulous and deal with gathering information and distributing it to aid communities in preparing for the coming effects from climate change, and another on innovative opportunities to respond to climate change and address the needs of workers and communities as they cope with a warming climate.
"We recognize there's a set of recommendations from the greenhouse gas committee that are somewhat more defined than they are in other areas," said Patrick Holmes, natural resource policy adviser and committee member. "Part of that reflects the math problems we assigned to the greenhouse gas committee. The other areas are a bit newer to the state."
The only recommendations that drew dissent from council members also dealt with greenhouse gas emissions. One was to develop and use carbon capture and storage technologies, with one council member saying they were concerned it would disincentivize a move away from fossil fuels.
The other suggestions that had some dissent were increasing the cap for small-scale generation that connects to the grid and upping the state's renewable energy portfolio standard.
The committee can advance recommendations that get support from two-thirds of the council, and Holmes said he hopes there are further discussions about those ideas that had some dispute.
"The vast majority of what you see in this report fits that consensus bill, with the exception of those few greenhouse gas areas that you have dissenting views," Holmes said. " … There were a lot of places where there's a pretty broad agreement about we need to do more going forward, in fact unanimous agreement. There will be some places where we continue to disagree, and I think it's healthy for us to continue to have those disagreements and talk about why we disagree."
Be the first to know
Get local news delivered to your inbox!