The Independent Record sent survey questions to the candidates in contested races for mayor and city commission in Helena and mayor in East Helena. These are their written responses.
Helena Mayor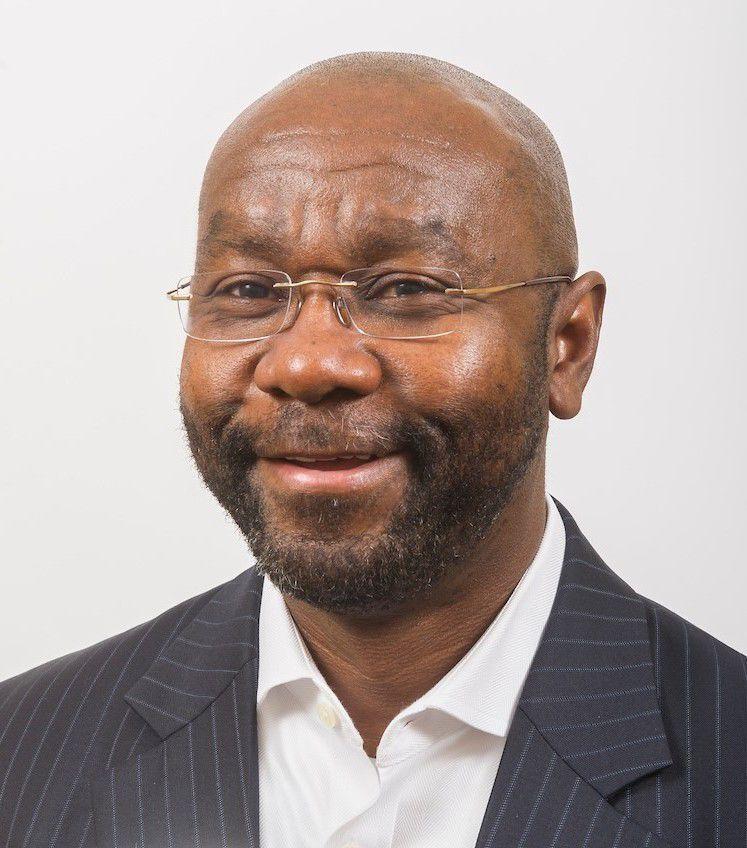 Wilmot J. Collins
Address: P. O. Box 458, Helena, MT. 59624
AA. (General Studies); BA (Political Science and Sociology); MS.HRM (Masters Human Resource Management); Certificate, Liberian Foreign Service Institute.
Child Protection Specialist with Montana Department of Health and Human Services (Child and Family Services Division); Mayor (City of Helena)
I have been the mayor for the last 3 and half years; Adjunct Instructor (Helena College) 5 years; Child Protection Specialist 5 years; 14 years U.S. Army (Human Resources Specialist) and 8 years U.S. Navy (Logistics Specialist); Administrative Officer (Facility Management – VA Montana); Public Affairs Specialist (VA Montana).
What are the three biggest issues facing the city?
I believe the three biggest issues facing the city are: Affordable Housing, Long term infrastructure needs, that is addressing our aged (water, wastewater, and sewer needs) and continued investments in our streets and sidewalks.
What do you hope to accomplish in this position?
Well, I intend to start the process of working on the three biggest issues facing the city. We have already started with putting aside approximately $2 million dollars in our housing trust fund to assist with the Affordable Housing Issues; routine maintenance of our streets and sidewalks were deferred for decades and we've started to address those issues. I intend to bring up and work with the commission on how to address our aged infrastructure (water, wastewater, and sewer) I was also able to lobby the ARPA committee for funding on our water and wastewater system and the City of Helena was granted 2 million dollars.
What makes you a good choice for this position?
As a proud member of the Helena community, I served our country in the military for over twenty years and served on several non-profit boards and even found time to do some Grand Street productions. I'm dedicated to our city; my friends, families and neighbors. I have successfully carried out the duties of mayor for almost 4 years. In my first term we began repairing our deferred streets maintenance, started addressing affording housing and homelessness, we're dedicated to 100% renewable energy by 2030, We continue to expand and develop our open lands. We carried out the duties of the city without delaying or missing services to the residents during the pandemic.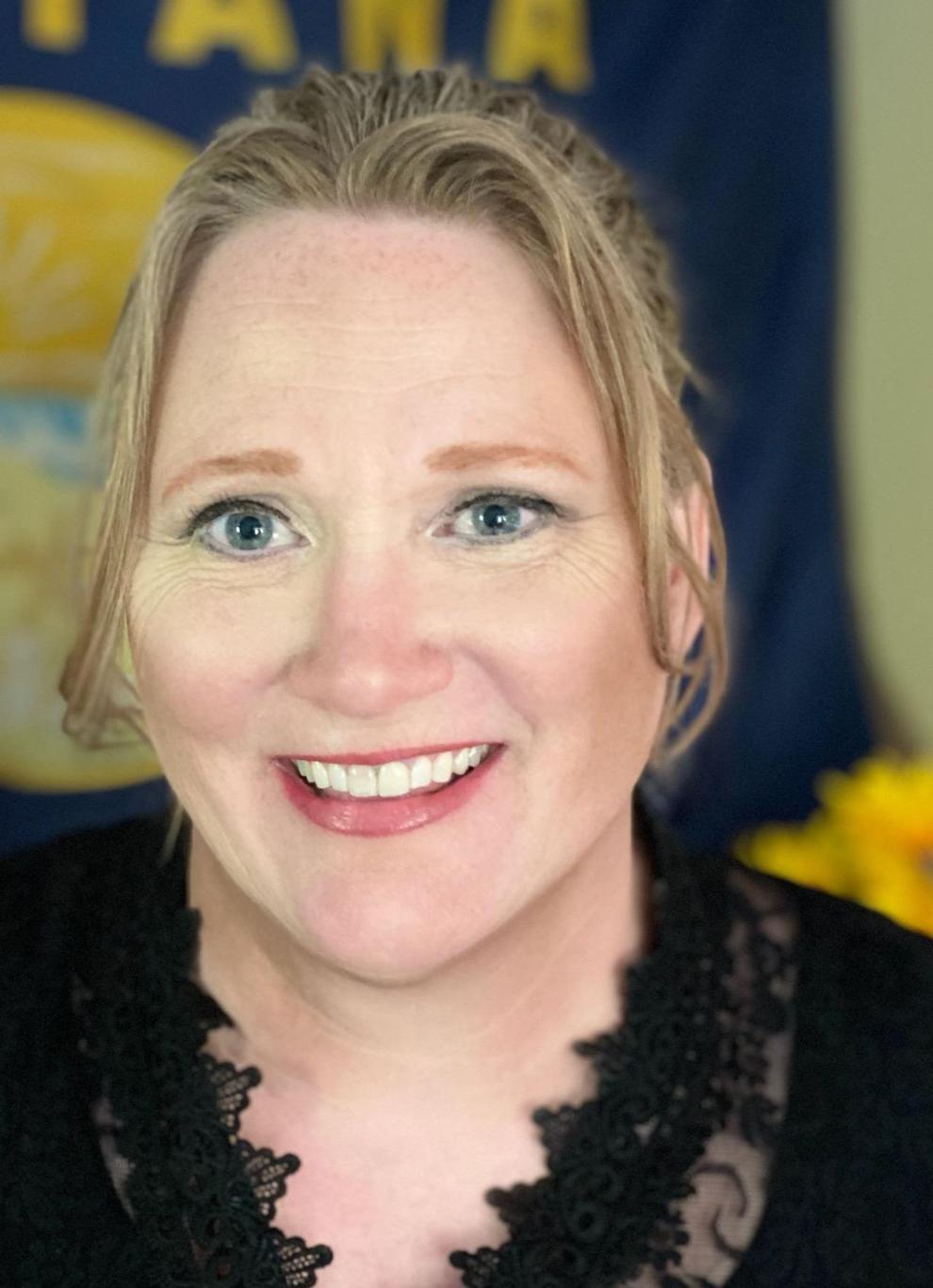 Sonda Gaub
Address: PO Box 461, Helena, MT 59624
Bachelors in Elementary Education at Montana State, and Masters in Special Education at Western Governors University
Small business owner - Learning Dynamics, a tutoring business for struggling learners of all ages. I use diagnostics to evaluate the learner and formulate an educational plan to get the desired learning outcome.
I am an educator that owns a business called "Learning Dynamics." As a small business owner, I know and understand the impacts of commission decisions on businesses. I'm also a homeowner and have owned five homes in four states as we moved with the military. Home ownership provides a unique level of understanding of city codes, the impacts of city taxes, and what it means to be part of a community as every vote I cast impacts my permanent home as well. I will apply the knowledge I've gained from living around the country to the unique circumstances in Helena. As a teacher I bring a wealth of experience in conflict resolution, meetings and personnel management, and the ability to present in public forums clearly and effectively.
What are the three biggest issues facing the city?
The three issues that I want to address as mayor are excessive Government Bureaucratic systems, stimulating economic growth and restoring/repairing critical infrastructure. First, our city government has a charter and in that charter the mayor is to communicate with all commissioners and the public on a regular basis. By doing so I will ensure transparency in city government and reestablish respect between the Helena citizens and the Mayor's office. Second, I want to find ways for the city to capitalize on our tourism industry and relieve tax burdens that drive away business, residents and non-profits. Third, I want to address city safety and infrastructure issues, such as in our fire department needing a 3rd fire house, our badly outdated waste management system and addressing street maintenance requirements such as Custer needing to be widened from Murdoch's to the west and 11th from Safeway west. In conclusion Helena's problems are starting to compound, overwhelming our resources and our pocketbooks. For instance, we can't solve the housing issue until we upgrade the wastewater treatment plant to handle the increased demand. I have the leadership skills to accomplish these issues facing Helena.
What do you hope to accomplish in the position?
As mayor of Helena, I will work for and with Helenans to provide a safe, prosperous, and affordable city that all can enjoy. I am running for mayor so you can come to the commission meeting and feel respected and know that the meeting will follow Robert's rules of order, that your CONCERNS WILL BE VALUED, and your questions will get answered. Right now, the commission only records the public comments, and you're lucky if you are acknowledged as having even made a comment. I will change that. As mayor I will engage with the public and effectively keep the public informed about projects and weekly commission meetings either through radio, the newspaper or a mayoral update at each commission meeting.
What makes you a good choice for this position?
I am an experienced leader able to work well in collaborative environments where all opinions are heard. I treat all people with respect even if I disagree with them and have years of experience resolving conflict, identifying core issues, and treating employees with the respect they deserve. I've worked with people across the country and understand how to gain as much input as possible into each problem to arrive at the best solution possible given the many complexities in today's world. I have a strong set of core values that keep me grounded so that rational thought can be applied to complex problems. As a independent thinker, creative problem solver, researcher and planner, who doesn't accept the "status quo" kind of answers I will lead Helena to solutions that will produce respect, business prosperity and a safe Home Town that all can play in.
Helena City Commission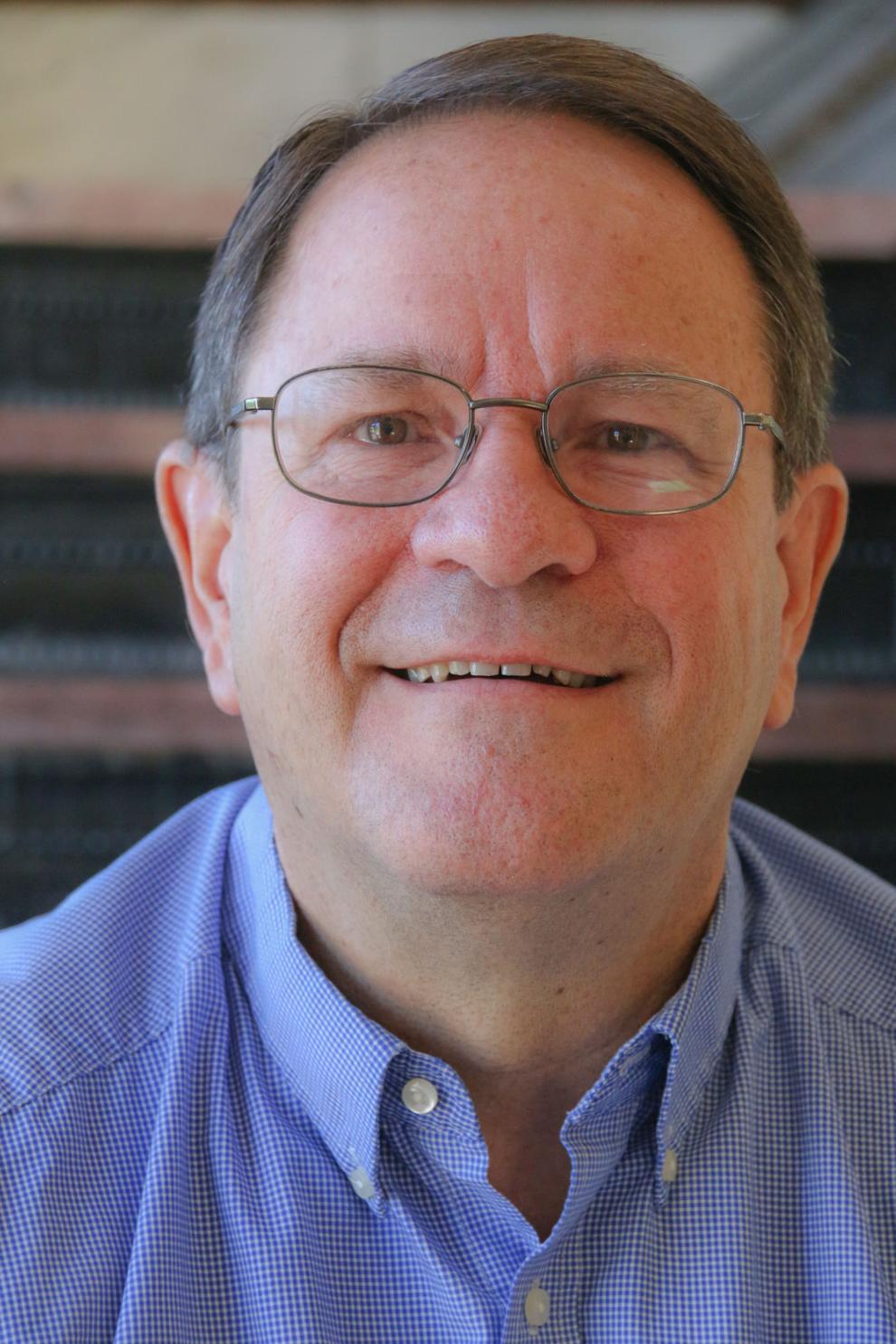 Steve Allen
Address: PO Box 4954, Helena, MT 59604
Education: Bachelor's Degree in Theology from Portland Bible College in 1980 plus many classes toward an MBA from Liberty University in 2005
Occupation: General Contractor, Land Developer, Real Estate investor, Substitute School Bus Driver, website builder, online marketer, etc.
Have owned my business for over 38 years so am very familiar with business operations and making decisions that impact people's lives. People without business experience making decisions that impact businesses and families has historically not worked well. I believe one of the main jobs of a Helena City Commissioner is to support city business owners in their efforts to succeed. As a business owner for decades, I know how to do that. I have also served as an associate pastor for most of the last 40 years which has given me a huge amount of experience interacting with and helping people in a vast variety of ways.
What are the three biggest issues facing the city?
During the campaign I have asked numerous citizens of Helena what they considered to be the biggest issues facing the city, simply because I want to know what THEY think the biggest issues in the city are instead of me acting on what I think they might be. By compiling the answers of numerous city citizens, I believe the biggest issues in the city are 1) business regulations and commission decisions that make it hard for businesses to succeed than it should be, 2) housing costs that are too high for the average citizen which are partially caused by city fees and permitting processes that make the cost of building new homes very high, and 3) lack of transparency in city government from decisions being made behind closed doors without any public input for issues that have large impact on the citizens that should have been able to have their voices heard and had the decisions made based on their input.
What do you hope to accomplish in this position?
1) I will prioritize infrastructure repair and replacement in the city budget for water and sewer lines that we are still using that were installed in the 1800s and were supposed to last 20-25 years. I do not believe it is acceptable to simply increase the amount of 'allowable leakage' each time we reach the allowable leakage threshold instead of putting in place a plan and implementing that plan to rebuild our water and sewer lines (and roadways) to an acceptable standard. 2) I will prioritize citizen input prior to any City Commission decisions and use that input in the decision-making process instead of making decisions that impact Helena's citizens based on my own preconceived ideas. 3) I will prioritize putting policies in place that will encourage and strengthen business within our city. 4) I will study how it is possible to make housing more economically accessible to the average citizen and act on that to make our city a better place to live.
What makes you a good choice for this position?
My 38+ years of experience making decisions for my own business and making decisions that affect the lives of my employees along with decades of interaction with people as an associate pastor both make me a good choice for Helena's City Commission. I will listen to public input and make decisions based on that input instead of basing decisions on any specific ideology. I will use a sound decision-making process based on common sense and citizen input.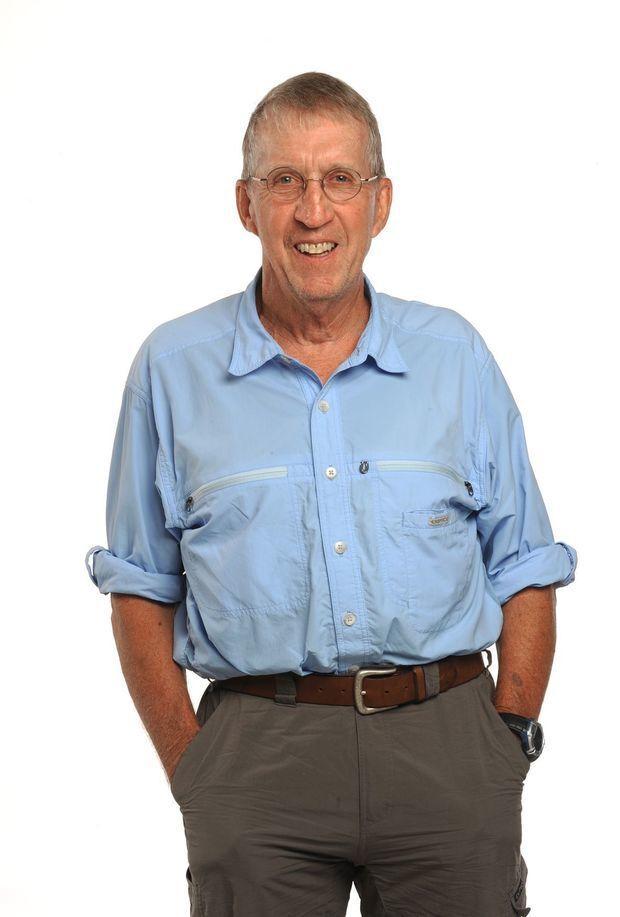 Eric Feaver
BA – University of Oklahoma
MA – University of Maryland
Montana Teacher Licensure – Carroll College
Honorary Doctorate – Montana State University
Combat Medic – 4th Infantry Division – Vietnam
Classroom Teacher – Helena Public Schools
President – Montana Federation of Public Employees
What are the three biggest issues facing the city?
In addition to police and fire, water and sewer, solid waste disposal, streets and sidewalks, employee recruitment and retention, and fiscal integrity, the boiler plate issues our commission must proactively address, I will prioritize
The lack of affordable housing across income levels is holding Helena back from being a great place to live as well as work. Private and public employers struggle to secure employees because of our acute housing shortage. New residents struggle to find homes they want and can afford. Not developing affordable properties in town pushes current and would-be residents out into random development across the valley. Fortunately, we can yet infill Helena with smart design and city incentives. Our current commission has created the Helena Affordable Housing Trust Fund to help folks of low and moderate incomes secure affordable housing. And we may soon have the opportunity to adopt a voter approved marijuana excise tax to help fund our affordable housing efforts and address our homeless resident issues.
Helena's natural surroundings invite folks to live and recreate here. Working with the Forest Service, BLM, and private landowners, our city must be quick to see the trails we walk, run, hike, and bike up Mount Ascension, Mount Helena, and in the South Hills remain as natural as possible into the foreseeable future.
But Helenans should not count only on our city budget to fund everything that must be done. We must consider available options and opportunities. There is so much more open space to secure and develop and it is not all in the hills. We have done this before. Centennial Park was once an embarrassing, ugly, weed infested, trashed-out scrape of earth in the middle of town. It is now a gathering place for folks of all ages to walk, bike, and play sports. We can do it again. For example, the Centennial Trail is a developing interurban flat trail that could someday provide easy walking, running, and biking from Ten Mile Park through town to East Helena and conceivably all the way to Montana City up the new Greenway the Prickly Pear Land Trust is building. This would be amazing! But as pedestrian and bicycle traffic grows on this trail, we must build safe ways to cross a number of streets and highways. Our city commission should lead the parade to create a city-county parks and recreation board with autonomy and power enough to propose for voter approval revenue enhancements to support management and expansion of our trails, parks, and recreational activities from the South Hills and out into the valley.
Finally, our city commission should collaborate with the YMCA, area school districts, local businesses, and other determined parties, to build a regional sports and event center. An opportunity to do this is in the works right now.
3. Local authority and control
The Montana constitution gives the legislature authority over local governments. But the legislature should be careful not to willfully interfere with local governments successfully working to address local issues. 150 legislators scattered across our state who meet for 90 days every two years are in no position to deal immediately and substantively with all local issues. Helena knows best what works in Helena. As a city commissioner I will do what I can to see how local governments may achieve and sustain real local decision making and implementation.
What do you hope to accomplish in this position?
I will make doable, vision-oriented, city-specific, citizen-friendly decisions based on available facts. I want the citizens of Helena to be proud of our commission.
What makes you a good choice for this position?
I care for Helena. I am goal oriented, a good listener, work well with others, know how to build coalitions, and can make decisions. I have time, energy, and commitment to give my best to the city that has been my home for almost 50 years.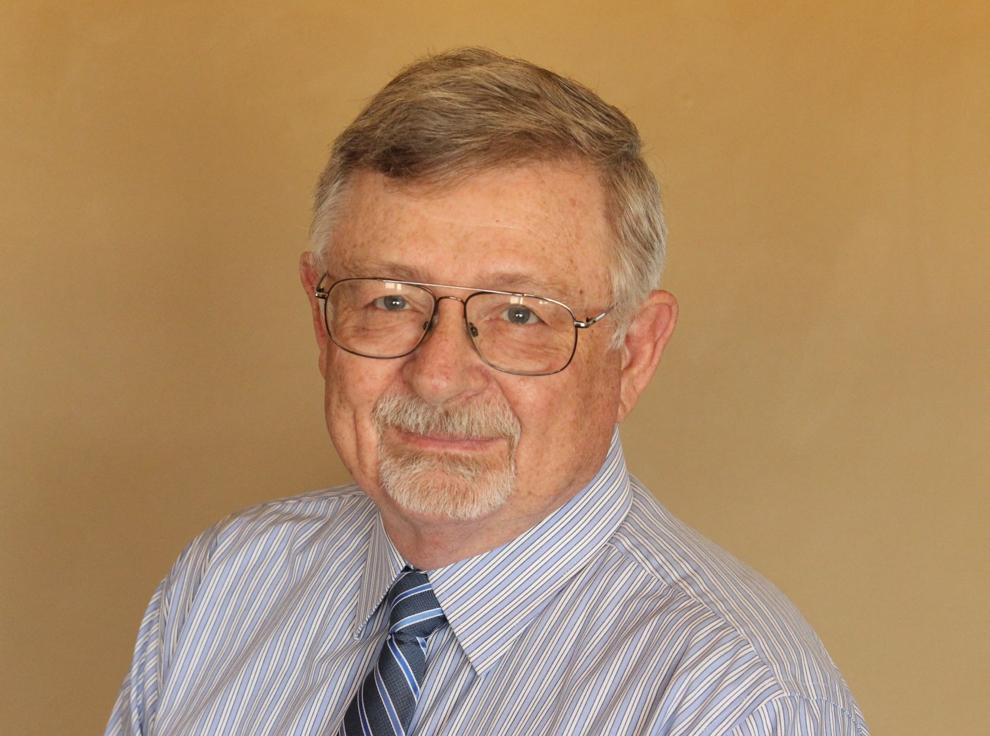 Troy W McGee Jr.
Address: 1900 Winne Helena, MT 59601
Contact Info: Home phone 443-6406
Facebook McGee for Helena City Commission
Education: Helena Public schools
Graduate of Helena High 1971
Carroll College 1975 BA Degree in Sociology with area of Concentration Criminal Justice
Extensive Law Enforcement and Management Training
FBI National Academy Graduate 1993
Retired in 2019 with 43 years from Helena Police Department, 23 years at Rank of Chief of Police
I've devoted my life to serving Helena - as a police officer, Chief of Police, interim City Manager (twice), and most importantly, as a parent and grandparent residing in Helena. I attended school in our Helena public school district, and then attended Carroll College. I've seen many changes in this town, good things predominately, but I've also seen areas that we can improve. I'm hoping to bring things back to basics—where we include everyone and not make decisions without hearing all our residents' concerns and hopes. We need a city that spends less time on politics and more time working through issues that face Helena, like the drastic and growing needs in our water and sewer systems, emergency services, accessibility, business growth, and public participation in local government.
I've proudly served Helena for over four decades, and I humbly ask you to put your confidence in me for the City Commission.
What are the three biggest issues facing the city?
1) Many residents believe that decisions made by the Commission are not always made in public meetings after discussions are had with those City residents wanting to share their thoughts and opinions.
2) Helena has many essential services like our water and sewer systems, streets, parks, trails, ADA accommodations, and emergency services that need more attention, investment, and input from our residents.
3) It's easy to forget that we require a lot to keep this town operating, both from a budget and staff perspective. We at times create more work than our staff can accomplish, or for which is budgeted.
What do you hope to accomplish in this position?
1) Protect Helena's resources by spending tax dollars reasonably and responsibly, and spending money wisely and prudently, concentrating on the essential services Helenans expect. Ensure that the City provides access to all services, including ADA accommodations, partnerships with others on affordable housing, and homelessness. Ensure the City is spending money wisely on infrastructure needs. We will have an opportunity next year with the stimulus money, with more inclusive discussions, for upgrades to Custer Avenue, repairs to older streets, old water and sewer lines, and sidewalk needs.
2) Ensure public voices are heard on every matter coming before the Commission. Decisions shouldn't be made before the Commission has heard from the varying voices of our fellow community members and business partners. Find solutions to encourage more feedback on agenda items from more residents. I want to build back confidence of the citizens of Helena in their local government by bringing things back to basics. I believe that uncomplicating issues, bringing back mutual respect, seeing that a promise made is a promise kept. f we invest in ourselves (parks, water, sewer, accessibility, emergency services), we can continue to be a growing, safe, and prosperous town to live in.
3) Encourage partnerships for business advancement in Helena. Whether small or large, I want to hear more from businesses on their needs for which the City can partner with them.
4) Uphold the city charter and conduct business with Helena's needs first. Work with the City Manager in accordance with the City Charter to prudently make sure that your city staff is able to handle the workload. I will ensure the City is using your tax dollars to provide the services expected by balancing needs and importance.
What makes you a good choice for this position?
Helena has always been my hometown. I've seen it grow and diversify over the decades, and I am prouder to live here than ever before. I know we all come from different walks of life, political backgrounds, religions, but I genuinely believe Helena is a place where we can all be proud to raise families, grow business, and feel safe. I believe we can continue growing while keeping our friendly small-town feel.
While we don't all agree on everything, we can all come together to find common ground. I have said throughout this campaign that I will keep an open mind and base my decisions on what Helenans want, to the best of my ability. I will listen to all your voices and represent them at the Commission. Having an open meeting means having an open mind.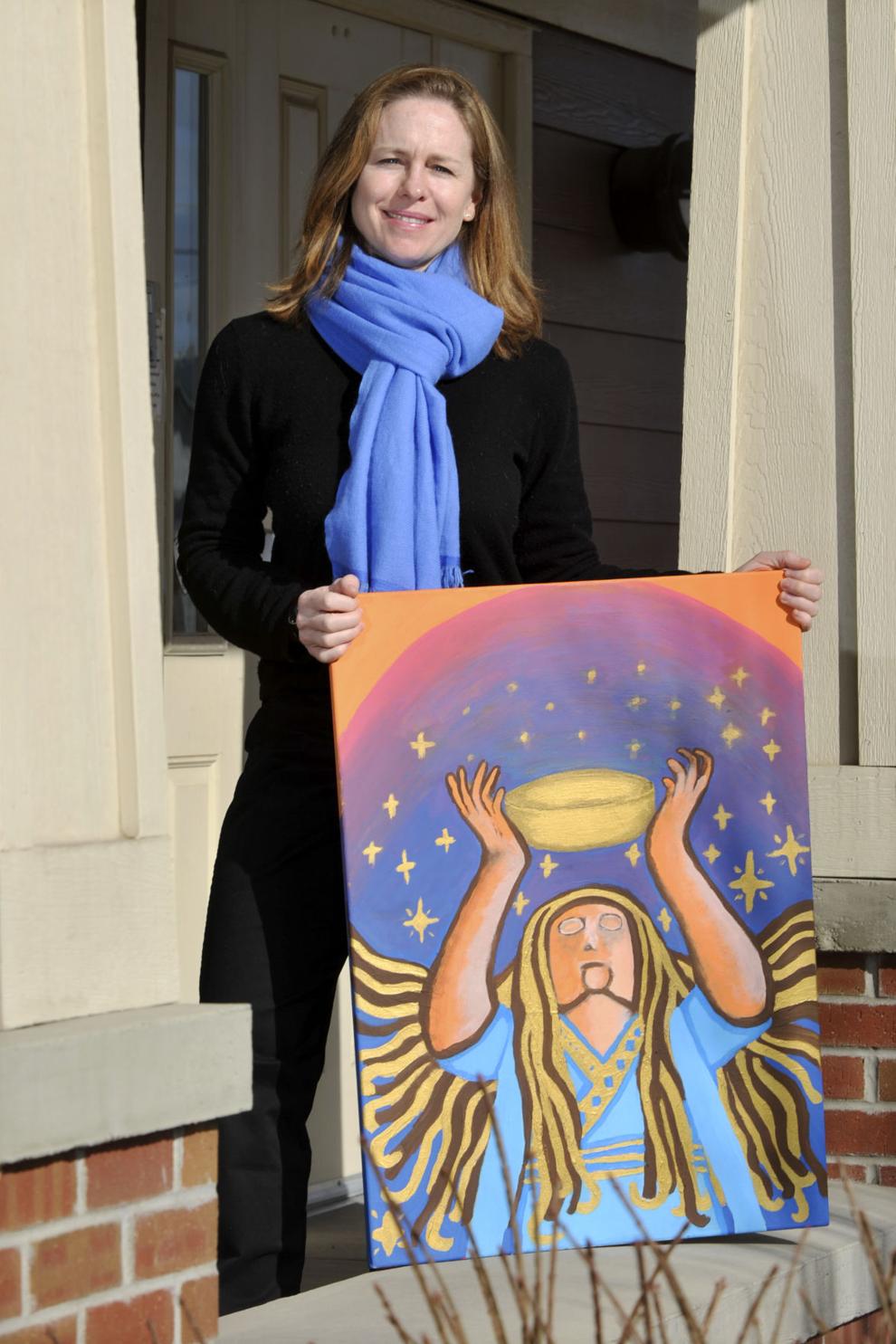 Melinda Reed
Address: 925 Strawberry Drive
Education: BA Public Policy from Trinity College, MIA International Affairs from Columbia University
Occupation: Program Specialist - Opioids, Montana Department of Health and Human and Services (full time); Executive Director, Women's Initiatives for Gender Justice, The Netherlands (part time, remote)
I have served as the Interim Helena City Manager, and as the Executive Director of two nonprofit organizations. These positions have given me experience in leadership, management, oversight, and strategic planning. In addition, my professional experience as an executive leader gave me a solid background in consensus building and engaging stakeholders. My current work with DPHHS as a program specialist focused on opioid overdose prevention has provided me the opportunity to work for state government, and to engage in issues related to substance use disorders in our community and at the state level.
What are the three biggest issues facing the city?
1. High quality services: The city needs to ensure high quality services for its residents. This includes water, solid waste, public safety and streets, among other things. With the growth of the city, we need to ensure we are keeping up with increased demand on these services and investing in our infrastructure so that we do not overburden our systems.
2. Housing: Our community, like many others in the state and across the country, is facing a serious housing issue. There is a shortage of available housing at all levels, with a serious lack of affordable housing. This lack of available housing is impacting businesses and families, making it difficult to recruit and retain staff who are unable to secure or sustain housing. We need to find creative and innovative solutions to incentivizing responsible development in our city and work with partners to provide options for addressing the housing situation.
3. Open lands and recreation: Our open lands are our greatest resource, and we need to ensure that we are conserving and managing these lands responsibly. Our open lands are used by many people who do not reside in the city, and we need to prioritize consideration of options that would encourage investment in our public lands by all of those who access them, including a recreation district to include adjacent counties. We also need to invest in our recreation options, including a public pool that could operate year-round, development of additional recreation options for persons with disabilities, and additional trail maintenance.
What do you hope to accomplish in this position?
If elected, I would like to strengthen our relationship with the County, and work to develop a strategic plan for the Commission. I would like to ensure that the budget for the city matches the priorities of our community, and to prioritize the review of policies related to sustainable development and growth to make sure that our city grows responsibly. Helena is a community where relationships matter, and communication is key to making the city work for everyone. I hope the city can expand the use of the user-friendly communication tools that have recently been developed and to continue to serve as in person points of contact for residents needing assistance. I hope that during my tenure, our community can feel connected and proud of our city as we grow and work to retain our fundamental integrity.
What makes you a good choice for this position?
I have been an advocate for our city and its residents since I chose to make Helena my home in 2013. I have the experience needed both to hit the ground running, and to engage stakeholders on the key issues facing our community. I have proven that I am a person who listens, and who actively seeks to hear differing opinions before making decisions, and who takes the responsibility of leadership seriously. My professional life demonstrates my involvement and concern for all types of individuals, businesses and communities in Helena. I also know the importance of both listening and leading in the slow times and the hard times. My experience as former Interim City Manager during the beginning of the Covid-19 pandemic helped me see the best of how Helena can come together, and if elected I will work to replicate that each community cohesion and every day. As a working parent of a young child, I am committed to ensuring that our city hears the voices of all its residents and makes thoughtful choices as the city grows.
East Helena Mayor
Lori Erickson
Lori Erickson did not respond to the candidate survey.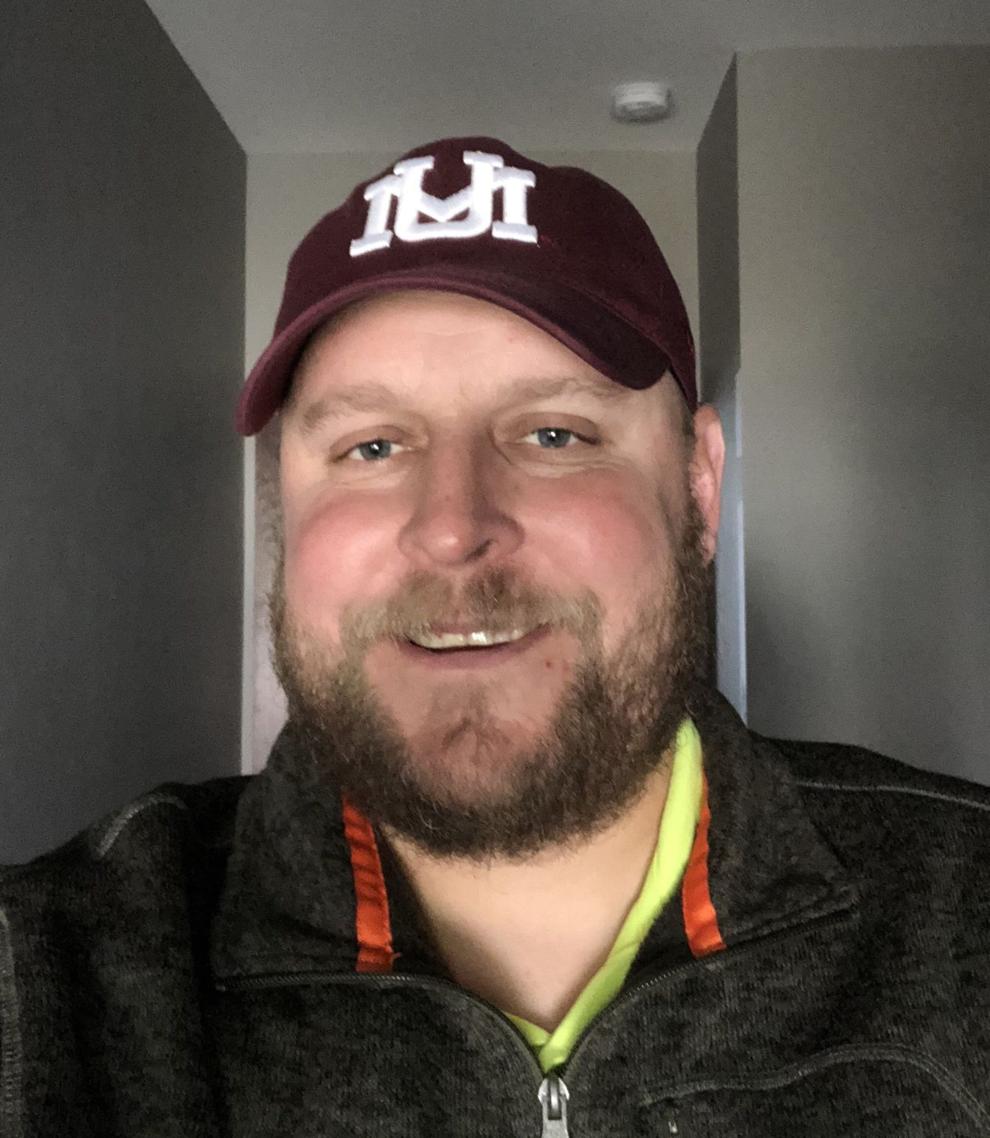 Kelly Harris
Address: 412 W Riggs St East Helena
Education: Helena High School – University of Montana
Occupation: License Permit Tech, Montana Department of Labor and Industry
My time on City Council has provided me with experience in working with several different groups, city development projects, and programs. My professional experience of working in team environments, with building codes, and with a variety of occupational boards has provided me with a keen ability to find consensus amongst a group and to have meaningful and thoughtful discussion to reach a decision. I have also been a key participant East Helena High School strategic planning committee, athletics committee, and the facility's committee during the planning phases and since the High School has been in operation.
What are the three biggest issues facing the city?
#1 It is vital we get our police force back on stable ground and reestablish the community trust in that force. When the current administration allows the Police Chief to gross $134,890 in wages, commit heinous acts while in the employ of the City, and an independent investigation finds "that necessary management oversite by the Mayor is lacking", it becomes obvious that an administration change is necessary. We have been without a Police Chief since February 2021, this is unacceptable. The safety and trust of our citizens is of upmost importance to me.
#2 The Valley Drive project is long overdue. The School District and the two new subdivisions have contributed their share of the funds to the project while the City leadership has delayed moving the project forward and beginning work. Traffic in this area before and after school is congested, doesn't flow well, and needs the proposed third turn lane completed.
#3 The upkeep and maintenance of our current roadways. Roads are one of the biggest struggles we face as a city. It is time for the City to show foresight and develop a plan to care for and fund our ageing roadways.
What do you hope to accomplish in this position?
To be a good representative of the community and to help East Helena grow without forsaking our history. I would like to encourage business growth and to see businesses take root in the former smelter properties. This will be a team effort in growing and creating opportunities for jobs, so we can keep our people working right here in East Helena.
I'm also very interested in looking at the city's ageing infrastructure and planning a fiscally responsible path forward.
Finally, I hope to address the high turnover rate of city employees that has occurred in recent years. In the last 8 years, the City has had close to a complete staff turnover. This is a direct result of the management from the current Mayor position. By retaining employees, the City can provide a higher caliber workforce that positively affects the bottom line. East Helena can reduce turnover rates by providing adequate training, rewarding employees for a job well done, and creating and cultivating a culture of trust.
What makes you a good choice for this position?
My family settled in East Helena in the 1890's and have been here since that time. My affinity for this community, past, present, and future, could not be greater. In the time that I have served as a Ward 2 Councilman, I have paid close attention to managing the City funds efficiently and effectively. Most recently I have worked with my fellow Council members to adjust all department head positions to be salaried, so their pay represents their talent, skill, and effort. During this same time, the salary of the Mayor was adjusted to be in line with what other cities of this size earn, rather than the second highest in the State. I have a passion for this community and to represent the citizens of it. I would consider it a true honor to be granted this opportunity to give back to East Helena, a place I truly love. I know I am the right choice for this position because I listen to everyone and can work with anyone. I believe in using good old-fashioned East Helena values and logic and applying them to the current issues facing the City will pave the way to a strong future.
James Schell
Address: 220 E. Groschell Street, East Helena
Education: BS Electronic Engineering Technology
Occupation: Full-Time Mayor
Relevant experience: I've spent three years as a City Planning Board member, two years as a City Councilmember, two-four year terms as Mayor, a host of intergovernmental boards and committees including Capital Transit Advisory Council (previously HTAC), Lewis and Clark County Water Quality Protection District (currently Chair), Transportation Coordinating Committee, Criminal Justice Coordinating Council, Montana Business Assistance Connection board, and a board member Montana League of Cities & Towns.
What are the three biggest issues facing the city?
The biggest issue is the current condition of our roads, which relates to the lack of funding for repair, maintenance, and improvements. Revenue for street repair and maintenance from the state, although very slightly increased over the last couple of years is about $100,000. In 2021, $100,000 doesn't go very far Aside from our two new subdivisions, the City of East Helena has no improvement districts such as a special (road) improvement district. This means that our general fund budget pays for many things such as street lights and money for roads is not plentiful.
In my opinion, the second biggest issue is finding law enforcement officers for our Police Department. We currently have a great department but historically our pay structure has been much less than the Sheriff's Office and Helena Police which makes it hard to compete. This budget cycle our Chief's position salary was increased and aligned to offer a much better pay package. Additionally, over the last couple of years our officer hourly rates have been increased to better compete with other agencies in the area.
The third biggest issue in my opinion is administrative and managerial staffing to properly handle the area's growth and take advantage of relationships and apply for available grants to fund the things necessary for progress. As a full-time Mayor I've been able to start and build relationships with local, state, federal, non-profit and other agencies that benefit the city as well as connect with the public and these agencies by being available throughout the day.
What do you hope to accomplish in this position?
Continue to increase revenue in all areas of the city, such as property taxes, by bringing in these additional housing units and services and provide continued exceptional service to our residents. Additionally, continue to preserve the history of our great city while moving forward with the host of near future opportunities to improve the area. 
What makes you a good choice for this position?
The experience, knowledge, and relationships I have built over the last eight years as mayor, as well the care for the community and time I can commit to the city make me the best choice for East Helena mayor. The City has an extensive list of projects currently underway and many available opportunities that I am best suited to assist the staff in moving forward.