A proposed outdoor stage at Hill Park in Helena is again facing an uncertain future. 
Although the Helena City Commission intended to approve the project at a June 22 meeting, City Attorney Thomas Jodoin said the commission was acting on the wrong resolution so the approval was not effective. 
During a meeting on Monday, the commission tabled a vote on the correct resolution after Lewis and Clark County Heritage Preservation Officer Pam Attardo mentioned that the entity had not been consulted. 
"I wanted to bring it to the commission's attention that Hill Park is on the National Register (of Historic Places), and neither myself nor the Heritage Tourism Council was made aware of this stage," Attardo said during the meeting. "I am just wondering why there was no ability to comment on the historic nature of the park and how it would be impacted by the stage."
City officials are considering providing nearly $20,000 of tax incremental financing district funds to build an electrified concrete slab for use as a performance venue at Hill Park.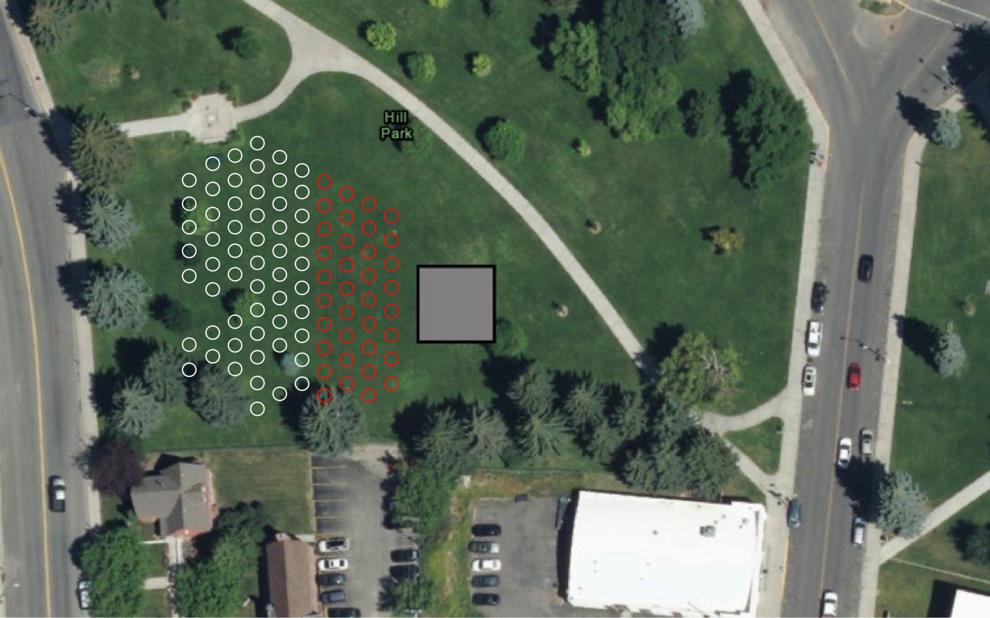 The impetus for the stage in Hill Park was Grandstreet Theatre's need for an outdoor performance venue for its production of "The Sound of Music" in light of the need for social distancing during a health pandemic. The theater's Managing Director Kal Poole said in an interview Thursday that Helena's Parks, Recreation and Open Lands Department came up with the idea.
Poole also said that the theater's board of directors decided Thursday afternoon to cancel the production, not because of the city's inability to pass the resolution, but because of Lewis and Clark Public Health's Wednesday press conference urging event organizers to cancel planned gatherings.
The theater had already built sets and sewn costumes, and rehearsals were slated to begin Monday. Poole said the theater is expecting to take a $17,000 hit on the cancellation.
"Up until a week ago when cases spiked, (Lewis and Clark Public Health) was all for it," Poole said of the plan to stage the musical outdoors.
He was quoted in a previous Independent Record article as saying the concrete slab could also be used by Downtown Helena Inc.'s summer concert series Alive at Five, though a representative of DHI told the city commission during Monday's meeting that the organization has no interest in the proposed venue.
"Our concern was this proposal has been promoted in part as something we would use," said DHI Board of Directors Vice President Sean Morrison. "I have no problems with the city pursuing this and building it for other purposes. I just wanted to make sure it was clear that for the three people who are organizing Alive at Five, this isn't something that we see as part of our inventory of spaces we would use."
Jodoin said during Monday's meeting that he was concerned about the process, and that the commissioners did not know what resolution they were approving. 
"It was my concern because we did not have the correct resolution attached to last week's agenda, the argument could have been made that the public didn't have the opportunity to participate meaningfully because we did not have the right resolution, nor was the commission aware that it may have been committing, I think if I recall Sharon (Haugen), almost $20,000 of TIF money," Jodoin said.
City Commissioner Andres Haladay said he was comfortable tabling the matter over similar concerns about the process.
"I don't know if what we need to do tonight is to either re-pass it to cover it or if we have to actually undo it at this point, but maybe tabling it for now just to ensure that people who came last week to speak for it are not just going to give the same complaint about process, right?," Haladay asked of his fellow commissioners. "Process has to make its peace at some point, so it would behoove us to put it back on another agenda at a later date if that's what we're going to do tonight is revisit it. Otherwise, we're just feeding the beast of the same claims."
The Heritage Tourism Council has organized a special meeting for July 8 to review and make a recommendation on the proposed project.