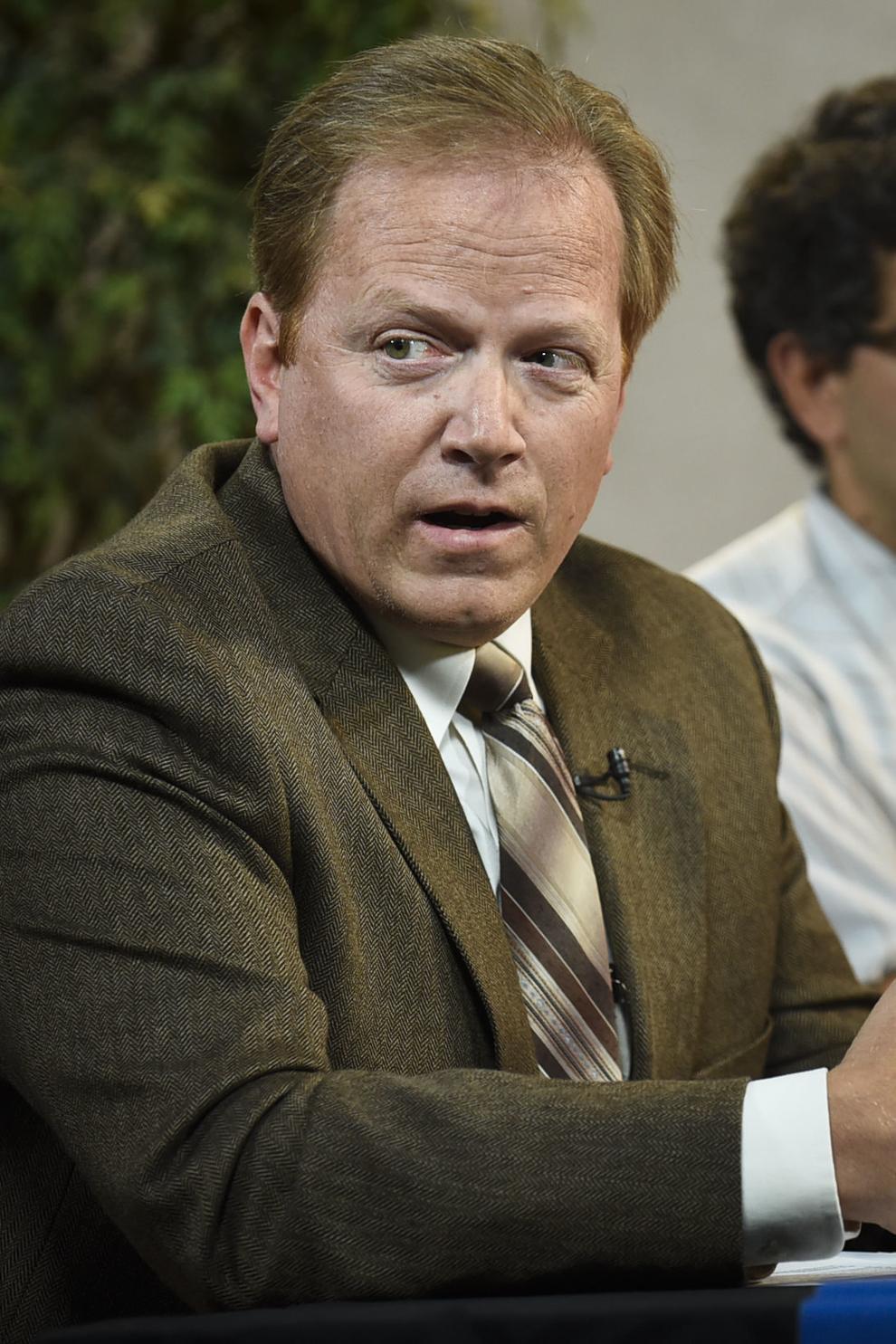 Education: B.S. Mathematics, Montana State University, Honors Graduate 1987
I was hired in 1996 by the Helena Fire Department as a firefighter and served our community for twenty years. I progressed through the ranks and was promoted into the administration of the department, serving the last three years of my career as the Fire Chief.
My experience as a street level firefighter taught me the importance of effective delivery of the variety of city services that are needed by citizens and businesses to make Helena a great place to work and live. My service in fire department administration has shown me the value of effective budgeting and the reality of how constrained municipal budgets are. I have a working knowledge of budget development and am experienced with the city's budget process from start to finish. More importantly, that experience taught me how critical collaborative leadership is in dealing with the challenges that face a community. One of the hallmarks of my career was the ability to establish positive and effective working relationships. As Fire Chief, I routinely worked side by side with City of Helena department heads, the City Manager's office and the City Commission. I developed trusted relationships with local governmental partners and the business community. I collaborated with our neighboring firefighting, law enforcement, and EMS agencies to help plan for and protect against hazards impacting the greater Helena area. I partnered with non-profits to help educate citizens and businesses about the significant risks of wildfire to our community and helped them take action.
Since retiring from the City of Helena several years ago, I have been actively involved with TriCounty FireSafe Working Group and FireSafe Montana, two organizations dedicated to better preparing our communities to effectively deal with the increased prevalence of wildland fire in our ever changing climate and our wildland urban interface areas. I've had a seat at the table in the exploration of bringing meaningful fire mitigation and prevention projects into the City of Helena that are extensions of work that I began as Helena's fire chief. This is a critical area of leadership that has been lacking in municipal government in recent years. I bring the skills and relationships needed to the Helena City Commission to markedly reduce a very significant community risk to Helenans.
Why are you running for this office?
Since the fall of 2017, which ushered in the partisan commission that currently guides our municipal government, we have lost almost 75% of the executive leadership in Helena's organizational chart who answer to the Helena City Commission or City Manager. Six have left just since the beginning of 2019, when the city manager they hired came on board. We are also seeing this exodus of employees in other levels of city staff. Many current employees, as well as those who have left, routinely describe what seems to be a toxic and hostile work environment. This is not a sustainable model for the recruitment and retention of quality people for an organization as important as the City of Helena. Much has also been said about a significant lack of transparency and responsiveness toward the public, the business community and the press. We have seen citizens advisory groups publicly ignored, disrespected, and maligned. These are not good attributes, particularly in government. As an official elected to represent all Helenans, it would be of paramount importance for me to listen to and be responsive to City employees, the public, the business community, governmental partners, and the press.
What do you hope to accomplish in this office?
I hope to prioritize the essential services that the City of Helena is uniquely positioned to provide. I also hope to actively partner with the business, local government and non-profit communities to collaboratively improve economic development in Helena. I hope to bring back employee empowerment at all levels and truly value their expertise and input in managing and delivering the services that Helenans have come to expect. I hope to reverse the trend we're seeing in our Commission/Manager government which is hostile toward employees and is withdrawing from involvement in governmental working relationships, citizens' advisory groups, the public and the press. We need commissioners who are willing to listen, find common ground and foster positive relationships within our community.
Why should people vote for you?
Respect. It's what's needed from the Helena City Commission. I served the citizens of Helena for 20 years as a firefighter and as the Helena Fire Department's chief. I know what it's like to deliver vital city services at the street level. I also know the challenges of leading an organization that has to work positively with the public, with other city departments, the City Manager, the Helena City Commission and a host of other agencies and businesses. When this is done in a respectful and collaborative manner, it makes for good government. During my tenure with the City of Helena, that's what I experienced – teamwork (from the City Commission on down) that engaged the public, employees, community stakeholders, and the press with respect and civility. We've seen numerous examples in the last few years where our city leadership has abandoned that approach. That's not good governance. We need commissioners willing to bring that respect back and return to "the openness and basic decency that beckons each of our citizens" as stated in our Helena City Charter. That's what I intend to do as your Helena City Commissioner.