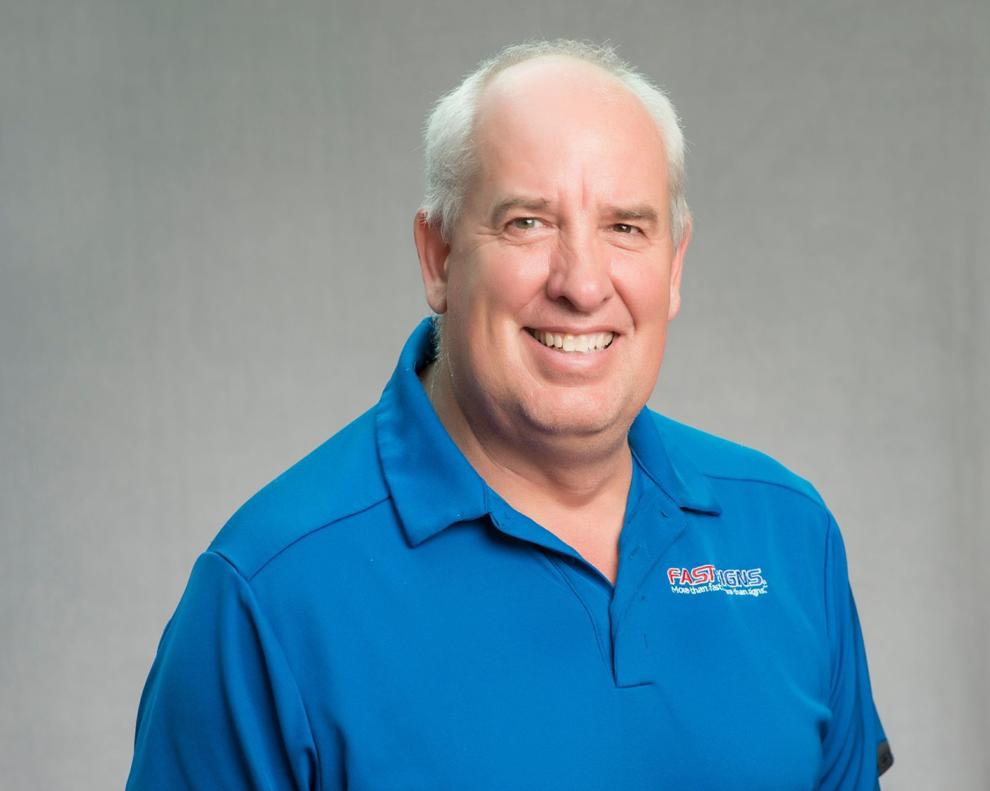 Education: Graduated Helena High School 1981, Vo-Tech graduate 1983.
Occupation: CEO FASTSIGNS of Helena
Relevant experience: I've been a successful business owner in Helena since 1985. Including Capital Engine, Dr. Zoom's Auto Parts and FASTSIGNS.
President of the "Sleeping Giant Flying Club", Awarded Top 10% fastest growth for FASTSIGNS worldwide.
Long time member in the Helena Chamber of Commerce. I attend Hometown Helena on a regular basis.
As a lifetime resident, business owner and current candidate for city commission, I watch and learn about our community and I care. Helena's current leadership style is concerning and raises many questions. As a business owner, I know it takes a team, it takes a good leader, who can lead by example and can bring out the best in people. A leader that is quick to compliment on a job well done and a leader who can help fix mistakes with a smile. The current commission and City Manager have an agenda and if you don't agree with it, you will be demoted/threatened or fired. They want a "YES" staff that is willing to go along with their agenda. I was told by many that the city manager uses fear and intimidation to run the city. It is disturbing to see how the Commission supports a City Manager whose behavior and disrespect has "driven away" many executive leadership positions. In less than 10 months people in these critical positions have either retired, resigned or sought employment in a less toxic work environment: The directors of Human Resources and Finance Administration; the director and assistant director of Public Works; the Clerk of the Commission, Code Enforcement, Chief Building Official, both Police and Fire Chiefs. Recently the Director of the City-County IT Department announced his retirement and Helena's committed golf professional announced his resignation. These positions are being filled with out-of-staters, attorneys, and people with limited experience in their respective departments. The police and fire chief, finance, public works positions remain unfilled while numerous new positions have been added to the organization.  Those employees who are trying to stick it out complain of low morale, being forbidden to work with other departments and an overall toxic work environment
Let's talk about unnecessary organizational changes, many of which were decided upon and implemented prior to public comment. The Civic Center is an important Helena icon and community resource that I feel is in grave danger! The City manager did say it should be privatized, even though the commission denies it. I'm appalled how the Commission treated the Civic Center board and could care less about what everyone said, their minds were made up. I trust the Civic Center board, no one knows this Helena icon better than they do. I would do everything possible to help promote it and protect it. Most recently The City manager thinks the city should separate from the County/City IT department. What we have now works great for both the City and County and we are able to share expenses and save both the city and county taxpayers lots of money! What's next, the golf course?
Another one of my concerns along with many people I have talked to is the removal of the historic fountain in Hill Park. Just because a couple folks were offended they went after one of Helena's historical monuments. My feelings are, if you want to do something like this, Helena has the right to make this decision. Put it on the ballot and let Helena decide. And now, we're going to install a piece of art from an artist in California. Doesn't Montana, let alone Helena have plenty of talented artists that could have built something?
If the above points don't concern you enough, ponder the following questions: How is it that our new HR director is from out of state and has a law degree. We couldn't find an HR Director from Montana? How is it in the bidding process, a company put in a bid out of the due date, for more money and got the bid, something's fishy here. How is it that two city employees were reprimanded and then filed a complaint and then the only thing was done was the City manager was to take some management training? How is it we are paying $150,000 a year to a City Manager that needs behavioral training?
Oh, the commission gave her one weeks paid leave....you mean paid vacation for this? Why has Helena been so hard for new businesses to come into? Why don't we have an Outback, and Olive garden. We need more Summit Engineering and Boeing plants that bring great paying jobs into our city. We need to support our Mom and Pop small businesses that are Helena's life blood. I care about creating jobs.
We need to get both Sean Logan and myself into the City Commission. If anything, I will keep them in check, expose their plans and keep them transparent. I will listen to what the public has to say.
I will listen to what our city employees have to say and I will fight for them. Our City Employees are unsung heroes. Without them our city wouldn't function and they deserve respect and praise for their hard work and dedication, not threats and a hostile work place. If you know anyone who works for the city, talk to them and see for yourself what is going on. I'm not a politician, I'm a businessman who loves Helena and am willing to fight for her! Oh and watch your assessments start to skyrocket, it's coming!
We just need everyone to get out and vote if we're going to have a chance. Helena is depending on you!