Montana has starred in more than 100 movies and always earns top marks from film critics.
This is just one of the many fun facts that Helena author Brian D'Ambrosio discovered while writing his new book on Montana's film history, "Shot in Montana."
Published by Riverbend Publishing, the book was just released this week.
D'Ambrosio will hold a book signing from 11 a.m. to 1 p.m. Saturday, Oct. 29, at Montana Book & Toy Company, 331 N. Last Chance Gulch.
The coffee table book is chock-full of 120 photos, 80 to 90 percent of which have never been seen by the public, and includes the collection of the Montana Film Office. The book sells for $22.95.
Montana is a "filmmaker's delight," he said.
It has stood in for sites from Morocco to Mongolia and has doubled as Norway, the North Pole, China and Tibet, to name just a few.
In "Far And Away," a film featuring Tom Cruise and Nicole Kidman, Montana became Oklahoma in a cinematically "spectacular sequence" of the 1893 Cherokee Strip Land Run.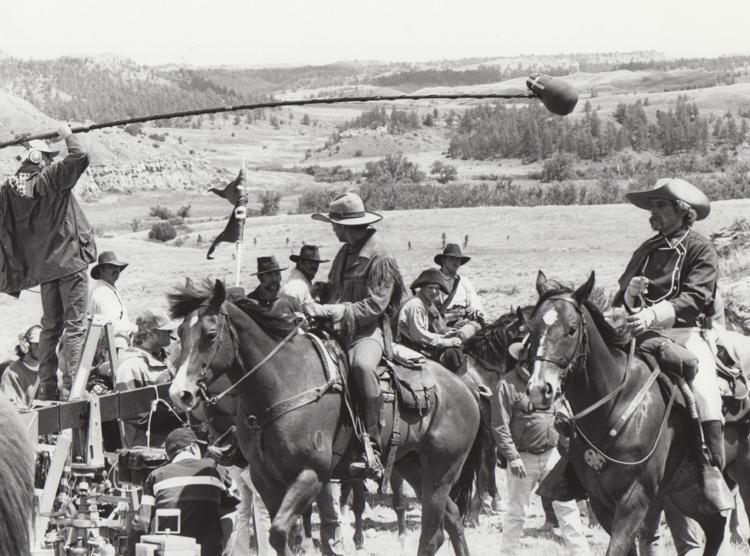 Each Montana film in the book earns its own write-up with little-known facts about making it and lots of colorful details from Montanans who were there. Guaranteed, you'll love not just the gossip and tall tales, but the photos, too!
One of the most fascinating film stories D'Ambrosio discovered was that of "The Patriot," filmed in Ennis in 1998 and starring Steven Seagal.
It's the story of a militia plot to release a deadly virus, and the film crew actually wound up needing the FBI on the set.
The project had drawn the eye and ire of some Montana militia members, who threatened to infiltrate the film crew to sabotage equipment or contaminate the food.
Adding to that film's headaches, the bonding company was indebted to the mob, said D'Ambrosio, and the film became mired in a massive lawsuit.
Glacier National Park became the mythical setting for the 1998 film, "What Dreams May Come," starring Robin Williams.
Film critic Roger Ebert called "What Dreams May Come" "one of the great visual achievements in film history."
D'Ambrosio's favorite film, however, is "Northfork," a surreal drama, which he calls a "thinking woman's film."
Filmed in 2003, starring James Woods, Nick Nolte and Daryl Hannah, it's the tale of a small town that will be flooded when a new dam is completed.
"This movie had some of the most stunning photos of Fort Peck Dam," D'Ambrosio said, particularly shots of Woods inside the dam, as well as generally "sumptuous cinematography."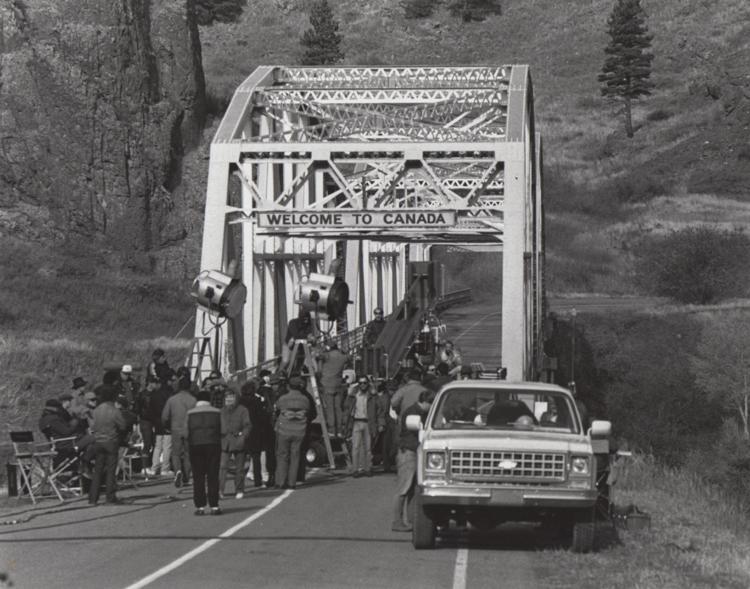 "Nick Nolte has an enrapturing performance as Father Harlan," D'Ambrosio said, adding that he played a character who was caring for a dying orphan. It happened to be at a time in Nolte's life when his own mother was dying.
"Shot in Montana" traces the earliest known film made in Montana, "Tourist Train Leaving Livingston," in 1897, up to scenes from  "The Revenant" in 2016.
"As testament to Montana's enduring presence, personality and power on screen, 2016 saw 'The Revenant' secure a number of major film awards," writes D'Ambrosio.
Such acclaimed films as "The Horse Whisperer," "A River Runs Through It," "Nebraska" and "The Slaughter Rule" were all shot in Montana.
"Virtually every type of terrain is available to a filmmaker, with the exception of desert and ocean," writes D'Ambrosio.
It also offers a historic prison in Deer Lodge, with a lot of cinematic appeal and eerie atmosphere, as well as ghost towns, turn-of-the-century cityscapes, rushing pristine rivers and stunning wilderness settings.
"Hidalgo," starring Omar Sharif and Viggo Mortensen, featured the largest uncontrolled horse stampede ever captured on film, D'Ambrosio said.
Montana is also the filming site of one of "the greatest flops in the the history of motion pictures," "Heaven's Gate."
It went so over budget it's blamed for the bankruptcy of United Artists studio.
D'Ambrosio also highlights such Hollywood stars as Gary Cooper and Myrna Loy, who both spent large parts of their childhoods in Helena.
Cooper, who was born in Helena, premiered his final film, "The Naked Edge," at Helena's iconic Marlow Theatre.
Although many famous films and scenes have been shot in Montana, the state is missing many opportunities, D'Ambrosio said.
Some of the recent painful losses were Jim Harrison's classic Montana tale, "Legends of the Fall," and Kevin Costner's "Open Range."
Both were shot in Canada, which offers "tremendous" tax credits to filmmakers, according to the Montana Film Office.
Most recently, Montana lost "Cut Bank" to Canada and "Django Unchained" to Wyoming.
Colorado offers 20 percent tax breaks and Wyoming 15 percent, according to film office location coordinator J.D. Jacoby. New Mexico credited a $1.5 billion boost to the state's economy during a recent four-year period, thanks to its aggressive film tax credit.
After the last legislative session, Montana no longer offers a tax incentive for filmmakers.
D'Ambrosio hopes Montana rewrites its script.
The next time there's a discussion about film benefits, he hopes legislators and decision makers look at this book and recognize Montana's history, saying there could be a lot more of it.
He quotes former Montana Film Commissioner Lonie Stimac, who pointed out that film companies on location hire everyone from from locksmiths to heavy equipment operators, as well as rent motel rooms and buildings. "And it doesn't leave any damage or pollution in its wake. It's very environmentally friendly."
Even when films flopped horribly, "Montana has always succeeded and always shined as a star," said D'Ambrosio.
This is D'Ambrosio's 12th book.
His most recent one was "Warrior in the Ring," the story of Marvin Camel, who went from life on a Montana reservation to go on to win world boxing titles.
D'Ambrosio's current project, "Troubadour Truths," is his particular passion. It profiles many noted, accomplished musicians like Rodney Crowell, John Gorka, Mary Chapin Carpenter, Greg Brown and Hayes Carll. 
He's already releasing some of the profiles on Facebook.