Stunning artworks by some of Helena's talented artists are spotlighted at this year's Holter Museum of Art Benefit Art Auction Friday, April 22.
There's a dazzling Doug Turman oil and gold leaf painting, "I Pick You," in the live auction.
"I love this piece," said assistant curator Renee Erb. "The blues and the greens are just my absolute favorite."
The whimsical oil painting features a flower, a starry sky and a gold leaf landscape with a mystery hand hovering out of the sky above it.
Later this year, the painting will be part of a Turman show in the Holter's High Gallery.
"It's fresh out of the studio," said Emily Free Wilson, who is the organizer of this year's Holter auction, which is the museum's major annual fundraising event.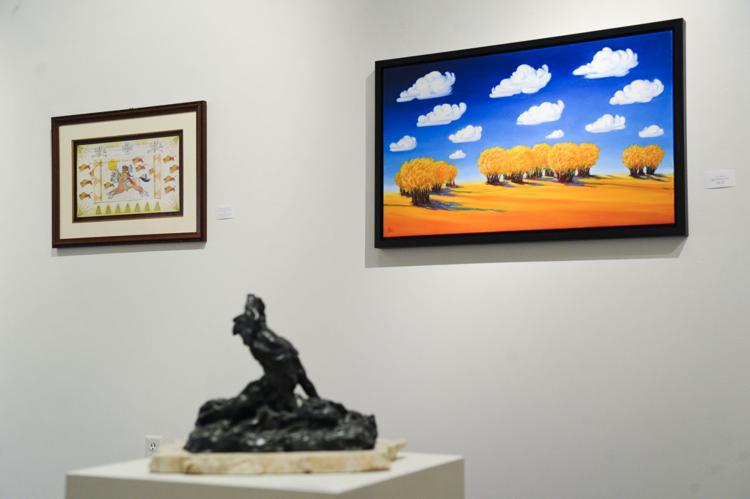 This year they decided to compact the auction and make it more special and intimate, said Wilson. "We wanted to make sure that all the local artists who love the Holter are featured. A lot of people really love and support the Holter and this is one way they can do it."
And in the past year, artists and community members have certainly shown their love, rallying to support the museum, which looked like it might close its doors last fall.
The board had reported at that time that expenses had exceeded income by an estimated total of $700,000 over the past six out of seven years, which it had covered by using some of its assets.
However, a year-end appeal far exceeded its goal and raised $90,000.
This year's consolidated auction of 26 artworks adds a new twist to a favorite event.
Four of the auction artworks include artist experiences, said Erb, "which are kind of a new thing for us to try this year."
"There's a piece that you buy and then there's a full either studio demonstration, or experience or luncheon that goes with those."
For instance, Wilson, a noted ceramic artist, created eight dinner plates that she will decorate to suit the bidder. And with that the bidder gets to have "an amazing lunch" in her Free Ceramics Studio catered by chef Jane Brophy.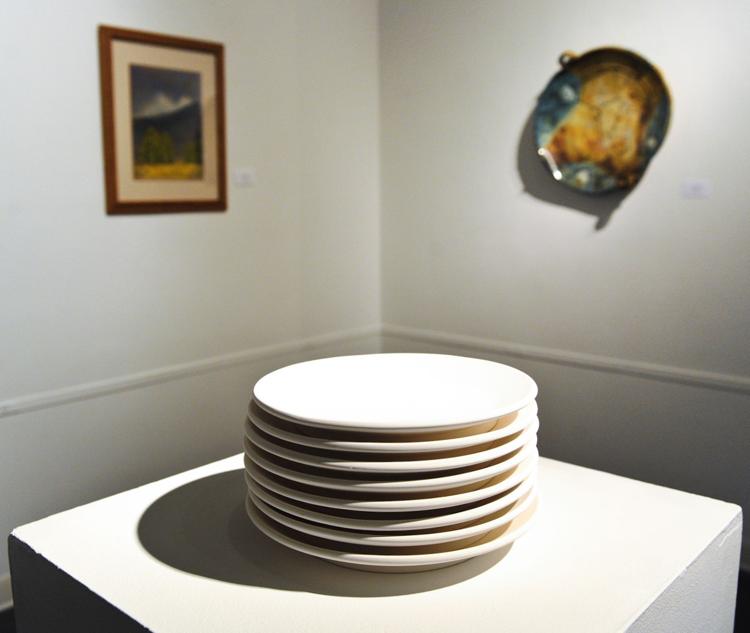 "We're going to hang out and eat off of all of my pottery and have lunch together," said Wilson.
Doug Turman and Mary Lee Larison are doing a full Italian-themed dinner for the winning bidder of "I Pick You," when the bidder will also get a preview of Turman's upcoming show.
Dale Livezey is going to paint a landscape in the valley for a winning bidder, who will also receive a reception hosted at Triple Divide Spirits.
There's also paintings to spark your story-telling imagination, like "Atalanta."
The graphite and oil work by Missoula artist Stephanie Frostad shows a young barefoot girl running down a dirt road into a North Dakota-type landscape beneath a darkening sky.
Other featured artists this year include: Amy Brakeman, Pamela Caughey, Monte Yellow Bird Sr., Josh Deweese, Carol Novotne, Richard Swanson and Robert Harrison.
The Holter will also present the 2016 Nexus Award to Mary Jane Davidson for her enthusiastic support of the arts in Helena and the entire state.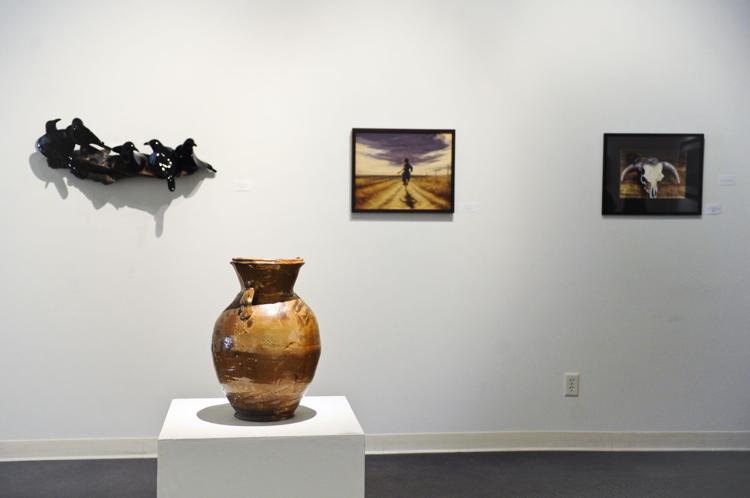 The evening event, 5:30 to 10 p.m. at the Gateway Center, 1710 National Ave., includes a silent auction, a chicken and tenderloin dinner with gourmet desserts, and dance music by the Hard Arnold Palmers, playing soft rock.
Tickets are available through the Holter Museum of Art, 12 E. Lawrence. For more information and to purchase tickets online visit www.holtermuseum.org, or call the museum at 442-6400.
Dinner tickets are $75 for the full event and seated dinner, but must be reserved by April 21.
Tickets for $50 per person for hors d'oeuvres and side seating only will be available the day of the event.
Artwork featured in the live auction and selections from the silent auction will be on display at the museum through Wednesday, April 20, and can be seen on the Holter website.