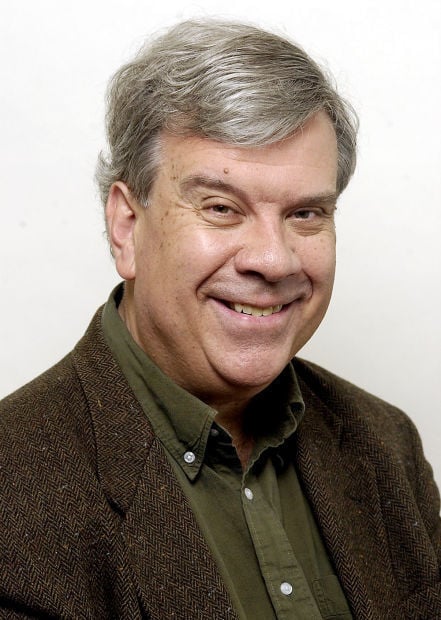 Joker
(R)
The Joker is no longer welcome in Aurora, Colorado.
On July 20, 2012, during a midnight screening of "The Dark Knight Rises" a man killed 12 moviegoers and injured dozens more. The killer had dyed his hair bright red orange, suggesting he was channeling the Batman villain, The Joker, who also had dyed hair. He denied that connection, but it was too late to wipe that association from moviegoers' minds.
Here in Helena, a security guard was on duty for the weekend screenings of "Joker." Around the country, security is tighter than normal, including undercover cops in New York City.
Concerns about safety and nightmares about mass shootings, make reviewing "Joker" a delicate assignment, because it's hard to separate the fear from the film.
Let's start here: Violent, dark cinema becomes art when it illuminates the human condition, but descends into exploitation when it does not.
And, although it's a hard film to watch and even harder to like, Todd Phillips' "Joker" is a chilling portrait of how abuse and mental illness can combine to create a pathological killer.
The Oscar-level performance by Joaquin Phoenix is too chilling to be external. He's battled alcoholism, and had periods of erratic mental health, including an iconic David Letterman show where he was incoherent and dazed.
Memorably, Letterman ended that show with, "Joaquin, I'm sorry you couldn't be here tonight."
In "Joker" Phoenix does a deep dive into dark places.
I've criticized dozens of superhero films for gorging on special effects and never slowing down to allow characters to develop.
Well, "Joker" is innocent of those charges. To my shock, it is a deadly serious study of mental illness with virtually no CGI effects. This is not a Batman offshoot, but rather a disturbing portrait of pathology.
But should we embrace an intimate portrait of pathology?
Part of me was transported into this disturbing character. Another part of me is quite worried that such a sympathetic portrait of a man destined to torment the world will inspire copycat nightmares.
Aurora is worried, too. Thus, the boycott.
The academic scholar in me does not believe that art causes violence. I've taught the mass media research on "effects." I believe the opposite is true: A violent society creates both violent media and violent people. They did not kill because of a film, but rather because they were ill/disturbed.
But now and again, the parallels are frightening – as when an orange-headed killer kills during a DC film.
Media-makers must shoulder some responsibility for pouring gas on our flammable 21st century culture.
OK, so I contradict myself. Very well, I contradict myself.
I checked my perceptions with Jon, film connoisseur and DC movie aficionado. He agreed that "Joker is dark, it is severe, and it is frighteningly hyper-realistic in its endeavor to couch its title character in a world that reflects our own."
What we've got here is blood poetry, with no exit door. Usually, we sense that horror films are fantasies generating jump scares. We cover our eyes. We nibble popcorn.
But not this time. This is a deadly portrait of the descent into violence, with no potty breaks.
The parallels to "Taxi Driver" are intentional. Robert DeNiro himself co-stars in this film. Travis Bickle meets Arthur Fleck.
Some scenes are burned into my memory. One closing shot of the Joker, in his clown face, dancing down stairs is brilliant, chilling cinema. His romance with a sweet, single mom is touching and unsettling. She loves him despite his psychopathic leanings.
We meet a counselor who's guiding him out of the darkness – only to lose her job.
Clearly, the film indicts society for grooming mental illness – and neither rescuing nor loving the victims.
Those are unwelcome, but necessary, messages. If we are honest, we acknowledge being part of the problem. We are the architects of the society we live in. We sleep in the bed we have made.
As I watch the words fly off my MacBook, I find myself tilting toward admiration for this dark, troubling movie.
As the credits rolled, the Joker was poised to take his vengeance on Gotham – something we've already seen, since this is an origin story. Now we know why.
My ethical qualms center around the script's tendency to paint The Joker as a sympathetic killer rather than as a tragic character lost in mental illness. He is the prototypic anti-hero. We are being groomed to root for him, rather than for his victims.
"Joker" is not a film I care to see again, but I have no choice: visions will persist.
Let me be perfectly unclear.
"Joker" is a good film. Don't go.
Stay up-to-date on what's happening
Receive the latest in local entertainment news in your inbox weekly!