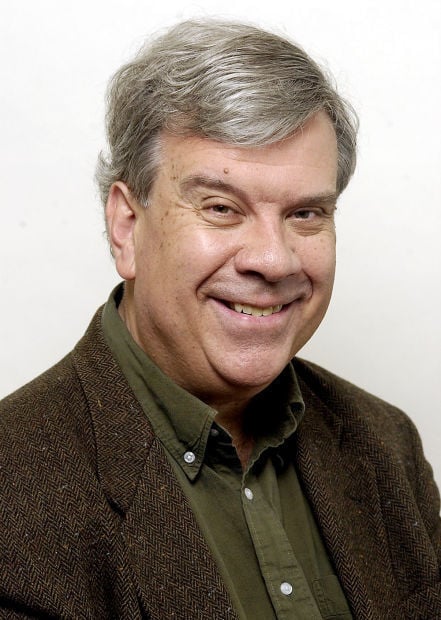 Rhythm Section
At the Cinemark. Last showing is Thursday
(PG-13)
There was a small European film released 40-some years ago whose heroine has stuck in my mind, even though I can't recall the film's name. We meet a college-aged girl who is a serious student with a rather shy demeanor, not prone to take risks.
But this young lady decides to join an underground movement and ends up becoming an assassin. She was the perfect special agent – the last person anyone would suspect in a crowd of people.
She carried out successful missions before being mercilessly killed as the film ends.
That transformation from well-behaved shy science student to fearless martyr was a chilling evolution to watch.
I'm sure readers want to know what was her cause: Resistance in WWII? Nationalistic terrorist?
I will contend that no matter what arm band she wore, her death was tragic – a life which would have served humanity cut short before she turned 22. No matter her politics, she's somebody's daughter.
I thought of her shortened life as I watched "Rhythm Section," the story of Stephanie, a young woman who follows a different path to becoming an assassin – from depression and addiction to lethal lady.
Her mission: To identify and kill the terrorists who shot down an airliner.
Two of the passengers on that plane were Stephanie's parents. Stephanie is haunted because she backed out of going on that fatal family trip – and the unlucky passenger who got her seat was a dad with young kids.
When she discovers that the plane was bombed, Stephanie sets out to become the equivalent of La Femme Nikita, another drug addicted teen who became a deadly killer.
"Rhythm Section" can easily be dismissed as a revenge film, trading in action-film clichés. But there are thoughtful layers beneath this familiar exterior worth pondering.
You have free articles remaining.
In particular, this film provides a portrait of how young people might be weaponized and enticed to sacrifice their lives for a cause – any cause.
What happens inside these young souls to turn them into killers? I'm disturbed by that question. Some of them are victims, of course – like children forced to strap on explosives on a suicide mission. But others choose their roles relatively freely – they eagerly join the cause and then die.
"Rhythm Section" doesn't answer these questions, but thanks to a nuanced interior performance by Blake Lively, we are forced to ponder how and why this lady becomes an assassin.
The easy answer is that grief weaponizes her – she wants to avenge her parents' death. Yes, that's true. But the act of terror actually weaponized all the survivors who lost friends and relatives. One act of terror sets off a chain reaction that activates hatred and revenge in the grieving survivors. That's how forest fires spread – sparks fly across containment lines and ignite a suburb.
An eye for an eye makes the world go blind, sayeth Gandhi.
And those eyes are often being plucked out by young idealists who were once smart, shy students.
I'm not going to accuse "Rhythm Section" of being a good movie, but it is a thoughtful one. The hardening of a woman in preparation for killing is too real. Rituals like this are playing out all around the world – in "civilized" armies as well as in rogue terror cells.
A fellow hired assassin tells our heroine that "killing will be the easy part. The hard part is living with it."
More somber insight follows: "It's hard at first, then you get used to it and eventually you don't feel anything."
The conscience must be numbed before the trigger is pulled.
The title of the movie also comes from words delivered during her training.
"Your heart is your drum and your breathing is your bass. That's your rhythm section."
She's told to get her rhythm section under control – in other words, to learn to be calm while killing.
The upsetting irony, of course, is that she is a good student. She survives tortuous training and aces all the "tests."
So, congratulations Stephanie. You have graduated with honors.
You can now carry out your final killing with chilling cool. Your rhythm section is under control.