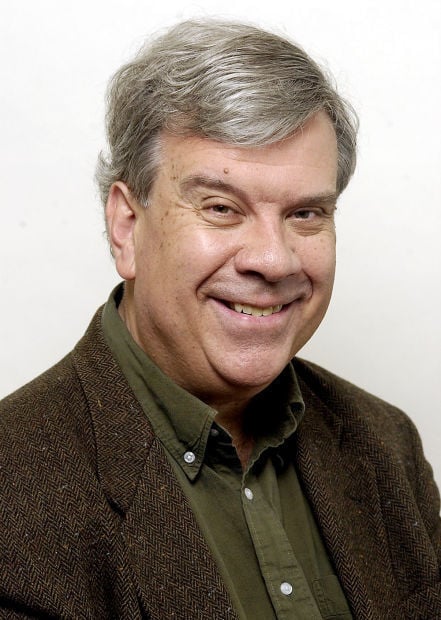 On the rocks
(R)
For those of us who loved "Lost in Translation" the arrival of "On the Rocks" was a "must see."
Director Sophia Coppola teams up again with Bill Murray. "Lost in Translation" was a masterpiece, exploring nuances of infidelity with sublime subtlety.
Once again in "On the Rocks," two lost souls seek connection.
But this time it's a father whose philandering ways ended his marriage, reuniting with his adult daughter, a novelist spiraling into a mid-life crisis at 39. She has the perfect husband, and the perfect kids – but there's a void inside.
And so, she calls her dad for advice, which he too willingly provides. Their relationship is warm, but not close, but this reunion will give them a second shot at dad-daughter bonding.
All of that sounds so wonderful in the abstract, but the sitcom-like script is so shallow and breezy that not a single character explores the depth of their souls, even for a moment.
The Murray character is built around sizing up women and talking about his now-begone playboy ways. His big "comic" scene involves talking a cop out of speeding ticket -- a two-minute scene that's embarrassingly pointless.
Daughter Laura's angst is fueled by suspicions that her very successful husband is cheating on her. He goes on trips with a pretty assistant. He comes home late.
When she shares this fear with her pop, he suggests they tail him. And so, they follow him around town and, ultimately, to Mexico on a business trip. They are determined to catch him doing the hanky panky with his secretary, likely a retired cheerleader.
So, will somebody tell me the point of all this? Is this just a pointless romp punctuated by Bill Murray moments? Feels like that most of the way.
I kept thinking the script would turn a corner and dive deep in one of two ponds. Either we'd explore Laura's emptiness or we'd drill further into the father-daughter relationship.
The marriage is never really unpacked. The husband just kisses her and goes to work. We have no clue what he's like. Laura doesn't give us any insight into her existential angst.
The dad-daughter focus is more complex, but not by much. I really wanted to care about this relationship.
Only once did it touch me and that was at the very end, after the slapstick detective work ended. They are saying goodbye and there's a sense that they are beginning to accept each other for who they are. Forgiveness and healing have begun, at last.
But when I thought back on their journey, I couldn't find any meaningful epiphany when lights go on. The script is light and breezy most of the way. Forest Gump's feather never lands.
So how can a movie with Coppola and Murray lose its fizzle and go so flat? I've decided the script was too shallow for Murray to save. He's supposed to amuse us, of course, but he could have done so much more. Lacking substance, he goes for cute.
And then there's the missing ingredient: Scarlett Johansson. She's a superb actress, and she took Murray's hand and led him to unexpected places in "Lost in Translation." Their quiet scenes were wonderful, and their parting was one of cinema's great moments, delicious ambiguity.
Rashida Jones, daughter of Quincy Jones, is a TV sitcom star who I do not know. I could imagine her being compelling if the script allowed her some chances.
But her sole mission seems to be "catch the guy cheating." How about we give that up and probe something more meaningful like, perhaps, why is she unfulfilled at 39? What's missing? What does she need? Perhaps her dad could help her figure that out. He's unfulfilled, too.
And then, simultaneously, she could hold dad accountable for his squandered life as a father and husband. We get a touch of both of those, but Coppola clearly doesn't want to take us to a serious rapprochement.
Instead, Coppola settles for a light journey with Murray at the wheel. He drives a red sports convertible around town, going nowhere quickly.
I was bored and disappointed throughout. Other critics have been more forgiving. Many have enjoyed just being with Groundhog Man for a couple hours no matter which hole he crawls into.
Knowing Jones is a sitcom lady, I suspect that's what Coppola was writing this time – a two-hour TV sitcom, led by Murray. I hold Bill accountable, too. He seems to be stealing scenes more often than helping develop them.
Enough, enough. Color me disappointed to rejoin Sofia and Bill for a truly boring reunion.
No translation needed or possible.