'Nutcracker on the Rocks' auditions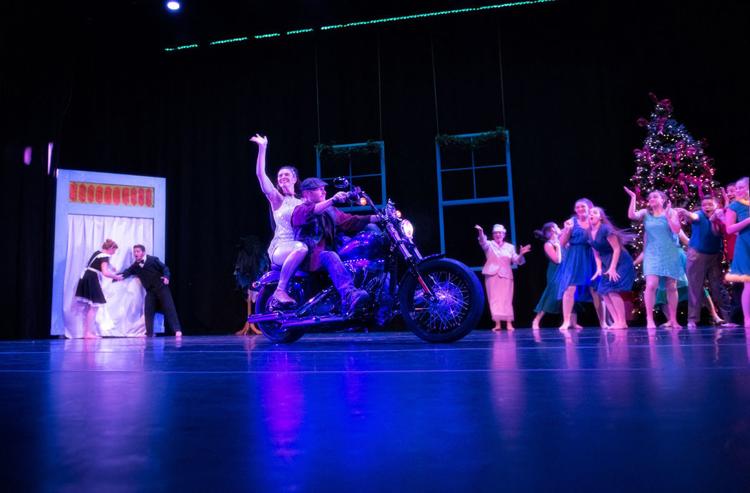 Auditions for Helena's 6th Annual "Shira Greenberg's Nutcracker on the Rocks" will be Monday through Wednesday, Sept. 3–5. Those interested must call 406-422-0830, between Aug. 20–Sept. 2, to schedule an audition time.
"Nutcracker on the Rocks" is a community based, rock-n-roll rendition of the traditional holiday classic. Featuring the music of James Brown, Aretha Franklin, The Rolling Stones, Janis Joplin and more, this unique production fuses contemporary dance styles with swing, African, hip- hop, and a Harley Davidson on stage, propelling dancers as they amp up the energy and lead audiences on a thrilling journey through the decades. Performances will be Thanksgiving weekend, Nov. 24-26, at the Helena Civic Center.
Welcoming adults and youth, ages 7 and up, of all skill levels and physical abilities, including active youth and adults who may use a wheelchair or other assistive device. No dance experience required.
Big Lebowski Brew & View
Finally, the summer party you've been waiting for.
No doubt you've had your ferrets, bathrobes and bowling shirts at the ready.
The Myrna Loy's Annual Big Lebowski Brew & View is tonight, Thursday, beginning at 6 p.m. with a street party, street vendors, team trivia and a costume.
This year's the 20th anniversary of the Coen Brothers cult comedy classic.
Bad Betty's Barbecue will be dishing up its specialty.
The Myrna is crafting special sake White Russians just for tonight.
Blackfoot River Brewing Company will have three beers on tap. You can also expect White Russian brownies.
Costumes definitely encouraged! Last year one contest-winning couple came dressed as a nihilist carrying a ferret and the famous rug "that really tied the room together."
"They were hilarious," says Myrna board member Linda Piccolo and Lebowski emcee.
She's holding out hope that this time a Jesus figure shows up. There's three costume prize categories: the Dude, Walter and an open category.
"It's always such a high energy event," she says. "People love the brew and views."
Lebowski fans could easily watch the film at home, she adds, but they want to share the experience with their friends and laugh.
The trivia contest at 7, costume contest, 7:30 p.m., and the film at 8.
Tickets are $20 and include the film and three 12 oz microbrews or wine; or $12 for the movie, popcorn and soda. Tickets can be purchased at 15 N. Ewing St, 443-0287, or themyrnaloy.com.
Joe Scheuerle exhibit to open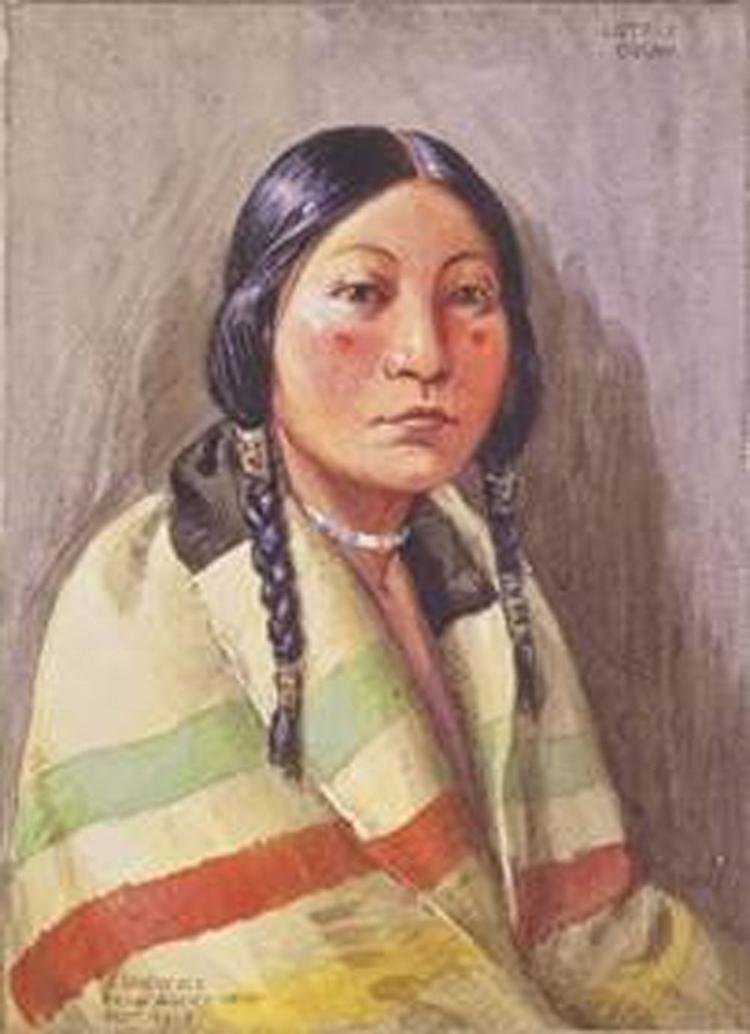 Joe Scheuerle and his Remarkable Indian Gallery, an upcoming exhibit at the Montana Historical Society, features the American Indian portraits created by artist Joseph G. Scheuerle (1873–1948). The exhibit opens Sept. 6 and runs through December 2019.
Beginning in 1909 Scheuerle made many visits to Indian reservations in Montana and across the west where he painted his exceptional portraits that were, in his own words, "all finished and done honestly and carefully from life and on the spot".
He provided fascinating whimsical sketches with commentary on the back that provide an invaluable archive and insight about the lives of the people he was painting. He created more than 200 portraits and established close friendships and rapport with his models.
Scheuerle's exceptional art greatly enhanced our knowledge of the life of Plains Indians.
This exhibit is made possible the generous donations of the artist's work from Joe Scheuerle's grandson Bill Grierson and wife Pat, and from collectors Alfred K. Jr. and Kathye H. Nippert.
This event is sponsored by the Montana Bankers Association.
The opening reception is 5:30 to 7:30 p.m. Thursday, Sept. 6 at Montana Historical Society. Refreshments and entertainment by the Magpie Drummers and Dancers.
'Shot in Montana'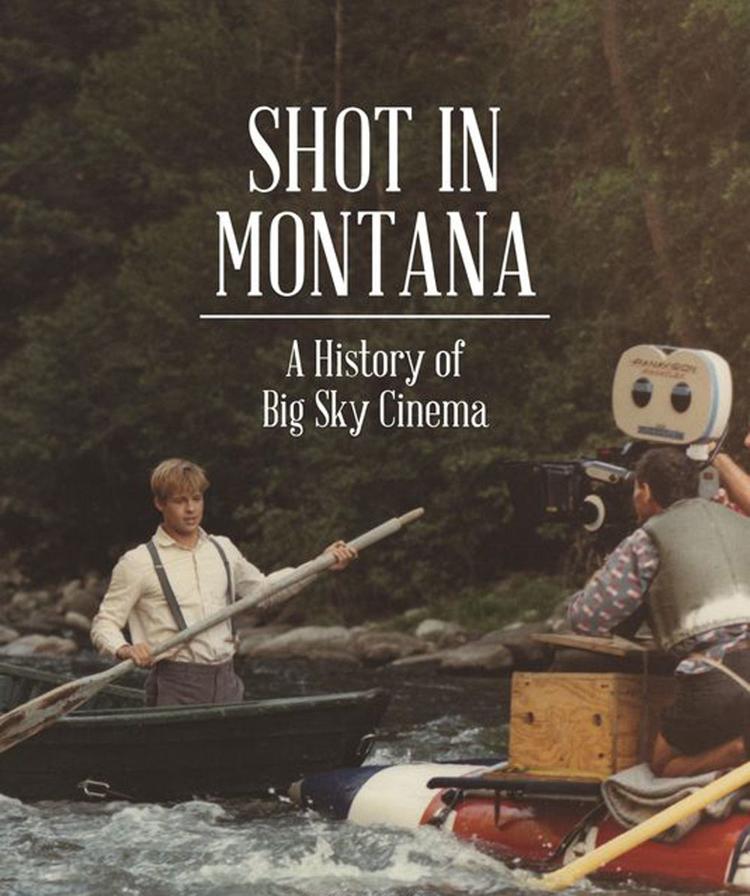 "Shot in Montana: A History of Big Sky Cinema," a talk by author Brian D'Ambrosio, is 1:30 p.m. Saturday, Sept. 8, at the Montana Historical Society, 225 N. Roberts St.
From megahits with the biggest Hollywood stars to acclaimed independent films and forgettable flops, nearly 100 movies have been made, in whole or in part, in Montana.
Featuring 120 photos and interviews with actors and filmmakers, "Shot in Montana" is a blockbuster adventure through the Treasure State's cinematic history.
For the first time this treasure trove of filmmaking has been thoroughly researched and documented by Montana author D'Ambrosio.
Join him as he highlights tales from his book, "Shot in Montana: A History of Big Sky Cinema," which describes every movie, including the actors, directors, and shooting locations, and reveals fascinating stories and incidents that took place behind the cameras.
Outdoor music and art fest brings lively music, dancing and more to Boulder
The 11th Annual Boulder Area Chamber of Commerce Music and Art Festival Sept. 8 and 9 features music by -- The Open Range Band, Dublin Gulch, Little Jane and the Pistol Whips, Brigid Reedy featuring Johnny Guitar, Band of Drifters, Clint Rieder and the Longhorn Band and more.
On Sunday, there's an open stage, followed by a Gospel Jam at noon, and the Jefferson High School Jazz Band performing at 4:15 p.m.
Dancers, Boulder is one of the few Montana outdoor festivals that provides a dance floor.
The free festival is family-friendly event at Veterans Memorial Park, 304 N. Main St., Boulder. The festival exhibits the kind of friendly atmosphere you would expect from a Montana Cow Town.
Hours are noon to 7 p.m. Saturday and 10:30 a.m. to 5 p.m. Sunday. There will also be food and craft vendors and artist and author booths.
Bring your lawn chairs.
Grandstreet Theatre presents the Montana premiere of 'Every Brilliant Thing'
Grandstreet Theatre presents the Montana premiere of "Every Brilliant Thing," a hilarious and powerful one-woman play that shines a light on all the things that make life worth living.
Written by award-winning British playwright Duncan Macmillan with UK comedian Jonny Donahoe and starring Helena native Rosie Seitz Ayers, this powerful one-woman show explores mental health, families and the ways we love in a hilarious and uplifting production for both adults and teenagers.
It opens 7:30 p.m. Thursday, Sept. 6, and runs through Sunday, Sept. 16.
"Heart-wrenching, hilarious, possibly one of the funniest plays you'll ever see," wrote The Guardian.
Director John Rausch describes the show as "powerful, uplifting and hysterically funny."
Co-creator Donahoe said the play is "the funniest thing you'll ever see about the least funny thing in the world.
"You cannot get through life without an experience of depression, whether that means suffering from it yourself or knowing a loved one who is going through it. So talking about depression is absolutely vital but it's a bloody difficult thing to do. Hopefully we've built something that makes that just a tiny bit easier," he said.
Grandstreet received a grant to also tour the show around Montana.
"Blue Cross Blue Shield of Montana has prioritized suicide prevention efforts, and with their help we will be able to share this beautiful show and its life-affirming message with all of Montana," said managing director Kal Poole.
"There are many folks who deal with mental health issues across the state and unfortunately we have the highest rate of suicide per capita in the nation.
"The beauty of Every Brilliant Thing is that it takes the same impulse that people have toward spiraling downward and changes the direction.
"This show encourages spiraling up and becoming obsessed with gratitude and beauty in everyday moments."
Performance dates: Sept. 6 - Sunday, Sept. 16; Wednesday through Saturday evenings at 7:30 p.m.; Sunday matinees at 2:30 p.m
Tickets are $24 Thursday, Friday, and Saturday evenings; $20 Wednesday evenings and Sunday matinees; $16 kids 18 and under. Note: mature content.
Call the Grandstreet Box Office (afternoons): 447-1574 or order online at www.GrandstreetTheatre.com. Grandstreet Theatre is at 325 N. Park Ave.
Helena's Meadowlark Music Festival to feature eclectic mix of tunes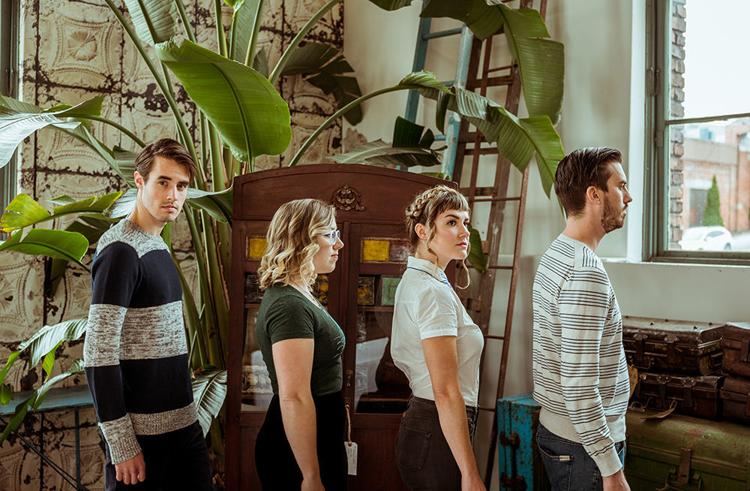 Seattle band Kuinka, playing "joyous folk pop" headlines the Second Annual Meadowlark Music Festival next weekend, Sept. 8, at Women's Park.
And Missoula's Reverend Slanky, playing its "horn powered funk and soul," will get the crowd revved up for partying.
The festival features an eclectic mix of music, kicking off at noon with the popular "new symphonic indie-folk" duo, David and Deidre Casey of Helena.
Festival organizer Micah Eller has lined up a diverse range of music to suit the tastes of every demographic.
"We just want people to come out and enjoy community," said Eller.
She decided to launch the festival about two years ago.
"It was Christmastime and we were chatting about how much we missed the Mount Helena Music Festival," she said, which was discontinued in 2015,
The original festival stretched the length of the downtown, with numerous music stages and vendors.
But Eller wants to start out small and grow the festival gradually.
Last year the first Meadowlark Festival drew 900, and this year Eller is hoping for 1,500.
She chose Kuinka as the headliners after seeing them at Lewis and Clark Brewery.
"I loved their music and their harmonies," she said. And she also loved how they interact with the audience.
Their joyous music-making also caught the eye and ear of NPR music host Bob Boilen, who featured Kuinka on NPR's Tiny Desk Concert series in March. 
The band of friends, which is made up of Miranda Zickler, brothers Nathan and Zach Hamer, and Jillian Walker are known for their four-part harmonies, and eclectic instrumentation including cello, banjo, guitar, mandolin, harmonica, synthesizers, ukulele and electronic percussion.
Zickler said in an IR interview that a lot of their songs focus on where they are in their lives, but also larger social topics.
For instance, a new song, "Warsaw," featured on NPR looks at the larger social issue of pent up anger and hate speech.
It's on their new EP, "Stay Up Late," which got a glowing review from the online music magazine Vanyaland: "A fascinatingly jubilant record with distinct personalities, providing an electronic jolt into modern folk and Americana while waltzing along the grooved edges of dream-pop, synth-pop, and Brooklyn's mid-aughts guitar-rock revival."
"We tend to do pretty high energy shows with a lot of percussion," Zickler said, and they're looking forward to a return trip to Helena, where they have a loyal following.
Another band with a lot of Helena fans, Reverend Slanky, precedes Kuinka.
The funk, soul band of seven musicians includes three Helenans, Bob Packwood, Sam McKenzie and Cody Hollow.
They'll be playing some originals plus a mix of tunes from Stevie Wonder and Parliament, plus some less recognized tunes, said trumpet player Jarom Hein.
"We get people movin'," Hein said. "People love to dance to the music we like to play."
Other musicians in the festival lineup include Andrea Crossguns, whose music is influenced by everything from country and rock to jazz and soul; North Hill Trio, playing newgrass, bluegrass; Steven Gores Ensemble, jazz; and Leigh Guest, who performs everything from ballads to songs with "spunky and sassy lyrics" that make you laugh 'til you cry.
Queen City Tribal will be doing belly dancing, and Uncharted Waters will play blues rock.
At 6:30 p.m. Mayor Wilmot Collins and Helena YWCA director Monica Lindeen will give a short address.
This year 50 percent of festival proceeds will be donated to the Helena YWCA.
The majority of those funds will go to its WINGS program, a residential sober living facility for women transitioning out of chemical dependency treatment, incarceration, or are involved with Child Protective Services.
Also on hand for the festival will be a number of food and beverage vendors, offering Montana microbrews and Western Cider out of Missoula, which starts distributing its popular cider in Helena Sept. 10.
Saigon Alley will be serving seasonal cuisine of Southeast Asia; Big Dill, burgers, fries and tacos; Missionary Food Truck, Mexican food; Smokejumpers, prime rib slider; Cheddars, grilled cheese; and Top Kettle Pop, kettle corn.
There will be a number of kid activities, as well as art and craft vendors.
Tickets are $7 in advance, $10 at the door, sold at Blackfoot River, Ten Mile, Lewis and Clark and Snow Hop Brewery, Gulch Distillers, Funky Trunk and are also available online at Brown Paper Tickets.
PEAK physical fitness will be providing a first aid tent, and Mountain Country Distributing will have refillable water stations
This year's fiscal sponsors are Lost & Foundation.
For more festival information, visit the Meadowlark Facebook page or email meadowlarkfest@gmail.com.