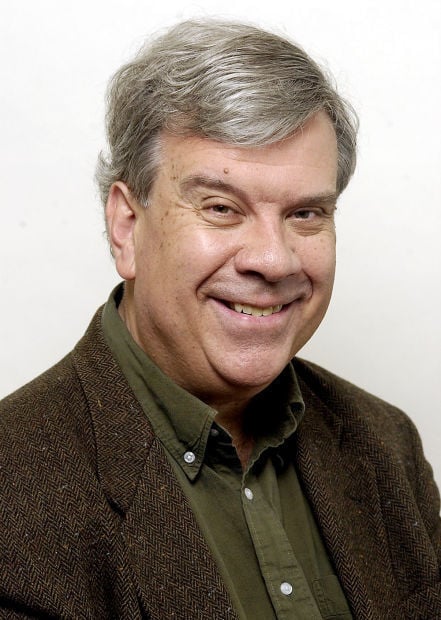 Don't Think I've Forgotten: Cambodia's Lost Rock & Roll 
(Unrated)
America marks the day the music died as Feb. 3, 1959. That's the day a small plane carrying Buddy Holly crashed into an Iowa cornfield: "Bye bye Miss American Pie. Drove my Chevy to the levee, but the levee was dry."
The swinging hips of Elvis and the bikinis of "Beach Blanket Bingo" would soon give way to the decade of war, protest and the dark lyrics of Jim Morrison and The Doors: "This is the end, my friend."
Cambodians also can recall the day their music died.
On March 18, 1970, Prince Sihanouk was ousted by Lon Nol.
That coup set deadly dominoes falling that would turn the once peaceful neutral country into a graveyard. More than a million Cambodians would die -- some killed in the civil war, some killed by American bombs.
Included in that body count were hundreds of Cambodian musicians, singled out by the torture-crazed Khmer Rouge for their subversive influence. Radio stations were destroyed. Anyone who listened to music or even possessed old albums could be beaten or killed.
As a result, a country that swayed to the eclectic beats of a multi-cultural musical heritage suddenly went silent.
The only tunes heard in Cambodia during this dark time were patriotic melodies commissioned by the Khmer Rouge: "Don't be afraid to kill. Pick up a weapon now" was one song blaring from government speakers during these darkest hours.
The documentary "Don't Think I've Forgotten: Cambodia's Lost Rock & Roll" is dedicated to resurrecting the music that the Khmer Rouge tried to kill.
In a 10-year act of love, filmmaker John Pirozzi located surviving relatives of the musicians who died in that purge. Pirozzi also resurrected the music itself, and shares it with us as an historical soundtrack.
A project like this has limits: Only a few visual video images remain, so we are treated to more album covers than live performances.
But the interviews with those whose lives were spared provide a powerful testimony to the soul of a beautiful country -- which deepens the tragedy.
"Don't Think I've Forgotten: Cambodia's Lost Rock & Roll" is being marketed as the history of Cambodian rock music, but the title notwithstanding that's misleading.
We do hear a sampling of a wide variety of Cambodian music, which covers the world from French influence, to American influence, to Afro-Cuban influence, to pure Asian melodies and songs.
But "Forgotten" is not a Rock Doc.
"Don't Think I've Forgotten" is about not forgetting.
It's a poetic remembering of a culture lost during war. One Cambodian refers to an African proverb to describe how neutral Cambodia was crushed in conflicts it never provoked or invited: "When elephants fight, the grass suffers."
The film reaffirms the importance of art to a country. Totalitarian regimes often try to expunge the educated, the believers and the artists, believing that bright creative minds pose a threat.
Yes, artists do pose a threat. By definition, artists illuminate the darkness.
Plato observed that "Music … gives soul to the universe, wings to the mind, flight to the imagination and charm and gaiety to life and to everything."
More than 2,000 years later Nietzsche added that "without music, life would be a mistake."
"Forgotten" reaffirms both the joy when a country's radios are turned on -- and the sadness when they are clicked back off.
Finally, "Forgotten" serves as an ode to gentle, loving people who suffered terribly, but somehow have kept their spirit -- while carrying a deep sadness.
How unusual to trace the history of war through music. "Don't Think I've Forgotten" focuses on music and musicians as a lens to examine the price of war.
"Forgotten" profoundly regrets war.
The film serves as a cautionary tale about conflicts around the world today. The current ISIS crisis includes the destruction of art and silencing of artists.
As always, herds of elephants are colliding.
As always, the grass is suffering.
Stay up-to-date on what's happening
Receive the latest in local entertainment news in your inbox weekly!