The road to a new vision isn't necessarily a smooth and easy ride.
There can be a few dips, turns and potholes along the way.
Such seems to be the case with the Holter Museum of Art.
At the September annual meeting, board treasurer Russell Cargo reported an income shortfall of $36,624 (excluding depreciation) for the 2018 fiscal year.
This fall, the Holter board and staff have been pouring energy into their annual donor drive and are reporting success.
"In terms of our budget, our revenue is ahead of budget at this stage," said Cargo.
Executive director Chris Riccardo reports the Holter has raised $65,000 so far this fall, with a goal of reaching $70,000 to $80,000.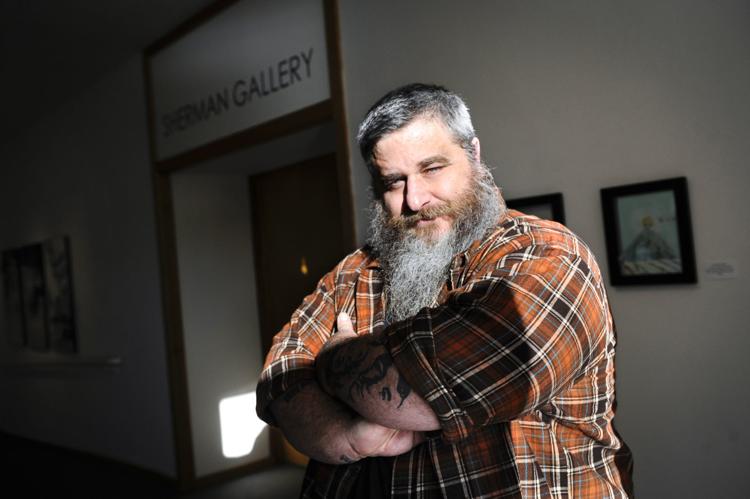 Another piece is the Ho Ho Holter Sale & Bazaar that opens with a reception and featured artists 6 p.m. Friday, Nov. 30, at the Holter (see sidebar).
Although the board and staff would like the Holter's numbers to be healthier, "We are not in a panic situation," emphasized Cargo.
Last year the Holter's income exceeded expenses by $41,771. The year before it had broken even.
"The board members feel as though the mood has changed about the Holter," said Cargo of the community. "People feel hopeful about its future."
"Chris has been doing a wonderful job of reconnecting with previous donors and rebuilding bridges," said Cargo. Prior donors are now willing to invest in the Holter.
And the Holter had a lot of successes to report during the past year:
some outstanding exhibits, such as a current one: "Speaking Volumes: Transforming Hate," an inspiring series of artworks that transform white supremacists' hate literature into provocative and often beautiful art pieces;
the astoundingly popular, interactive CAVE exhibit in fall 2017;
"Rivers of Flame: Montana Tributaries," a show this summer of some stunning wood-fired ceramics by internationally acclaimed Montana artists; and
young photographer Zach Begler's "Lens to the Streets," a portrait exhibit of people who live on the streets.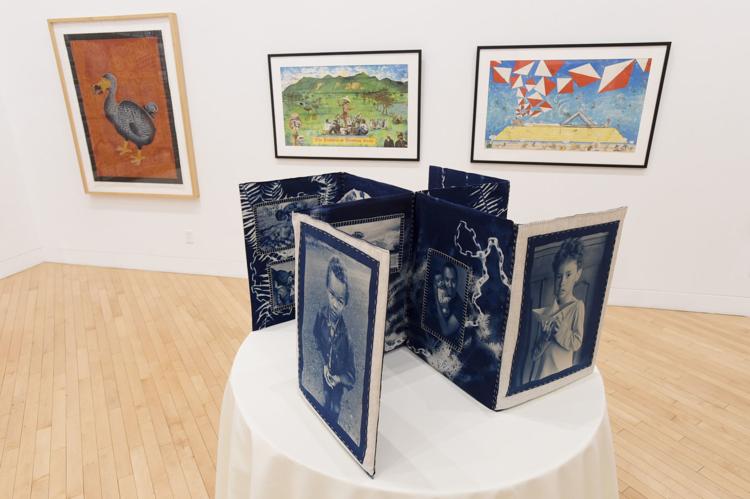 Other recent accomplishments include:
installing a new, reliable membership/ donor database;
creating an attractive, easy-to-use website;
promoting Holter events and store items on social media (website, Facebook. Instagram);
maintaining membership numbers by offering incentives and an easy monthly payment plan;
initiating a resident artist program;
launching two popular youth art programs in recent years -- the After-school Teen Arts Council and Art for Survival; and
initiating a new Art Cart at St. Peter's Hospital to provide mobile arts education to hospital patients and their families (a partnership with Blue Cross Blue Shield of Montana and St. Peter's Hospital that's in the design stage).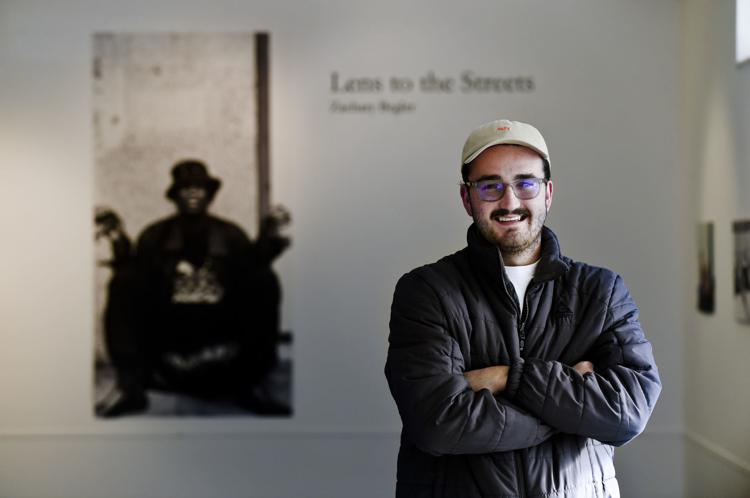 But, there have been some hard times during the 2018 fiscal year that ended June 30. Among them:
an education grant expired, resulting in less educational programming;
a dip in store revenue and membership/donor income; and
the June gala and auction, which although successful by raising $75,000, fell short of the record-breaking amount the year before.
Despite these setbacks, Riccardo, Cargo and board president Deb Halliday are optimistic about the Holter and its bold vision for the future -- Holter Re-imagined.
"For the first time we have a solid vision for moving forward," said Riccardo.
"The board has recognized that the status quo is not the model for the future," said Cargo. "Part of the plan is to give the Holter a facelift aesthetically and to dramatically change the nature of the programming, so we're more engaged with the public."
Holter Re-Imagined calls for redesigning the facility to offer spaces for interactive experiences and makerspaces that will draw in more visitors and engage them.
The Holter will continue to highlight exhibits, said Riccardo, but the plan moves the museum toward a financially sustainable future.
"We have to shift with the times," said Riccardo. "The kids love to be here, so how do we get that in the everyday visitor experience?"
To make the plan a reality, the Holter needs some outside expertise, said Cargo.
It's requested preliminary proposals from national organizations that could guide the Holter through the full Holter Re-Imagined campaign, including a feasibility study and placing an experienced fundraiser on staff at the Holter, said Cargo.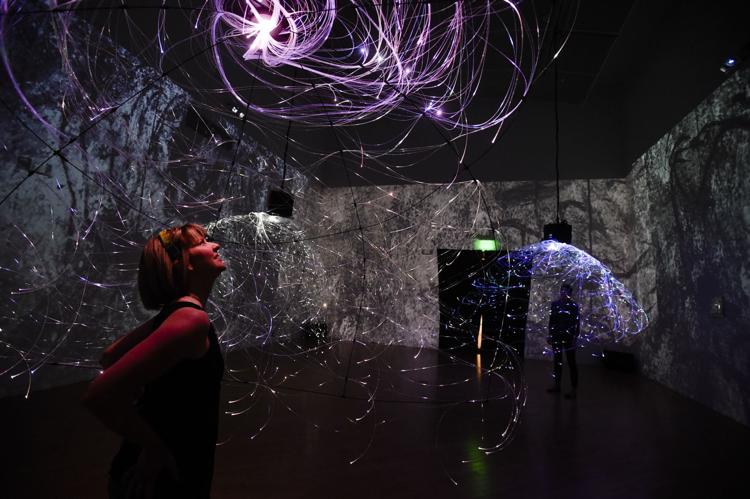 "We recognized we don't have the staff capacity (and expertise) to raise money for a Capital Campaign."
The staff of three full-time and several part-timers is too small and stretched too thin to take on such a project, he said.
"I'm enthusiastic," said Cargo of where the Holter organization is. "We understand where the problems are. ...We're doing the right things at the right time."
From Halliday's perspective, "It's really hard to be a contemporary art museum in the Rocky Mountain West," during a time of shrinking governmental support.
Younger audiences want to do more than look at art, she said. They're seeking more interactive experiences.
"I don't think we're in a crisis phase," she added. "We're all on this team and just want to move it forward. We're in it to win it. We're very much deep believers in the Holter."