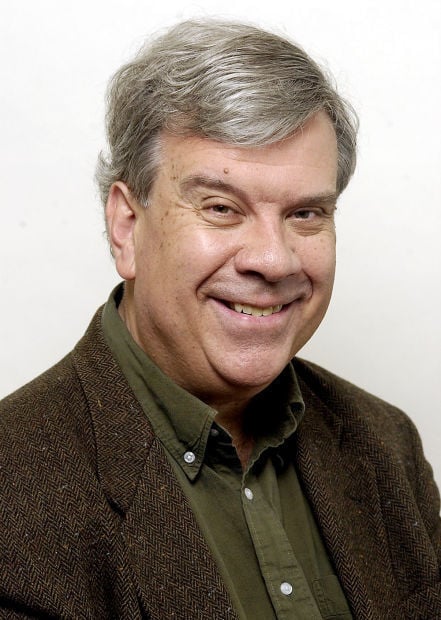 In the Heights
At the Cinemark and on HBO-Max
(PG-13)
The new rap musical by the creator of "Hamilton" reminded me of Three Dog Night.
Joy to the fishes in the deep blue sea
I would bet that Lin-Manuel Miranda could put a hip hop beat on those rock lyrics in a New York minute.
Our visit to New York City's Washington Heights provides a close-up view of the daily struggles of the community. We vividly see how racism is capping dreams in this heavily Latino neighborhood.
Hard times notwithstanding, the community has a vibrant, warm spirit. America is an overly individualistic culture, but this community is a collectivist oasis where everyone is family.
Meet Abuela, the community matriarch. She never had children of her own, and so Abuela became everyone's mom.
"She adopted the whole block," said one of her many "kids."
Abuela "sings the praises of things we ignore," finding joy in unexpected places.
"The scratch in that record is my favorite part," Abuela says, as she sings the line over and over until somebody slaps the table to knock the needle back onto the vinyl grooves.
Abuela will stitch whatever needs mending. She will cook for whoever's hungry.
When Abuela dies, the whole neighborhood marches down the street, each holding a candle to remember the lady who lit up their community every day.
We meet "the genius," Nina, the local girl who studied hard and was admitted to Stanford. She's home for summer, but announces she's dropping out of school. She can't justify seeing her dad sacrifice everything for her. She feels guilty at leaving her friends behind.
"I'm the one who made it out," she says. "Maybe I should have stayed? What do I say to the ones I used to know?"
As Nina wanders the street, street kids and elders alike, run up to hug her. They are all so very proud of their Nina.
To Nina's surprise, everyone scolds her for leaving school. Even her dad, who is mortgaging the business for her, blows up at her for giving up.
Nina has the heart of Abuela, and loves to smell the sauces on Abuela's stove.
Finally, there's Usnavi, our narrator. A gaggle of kids ask him to tell them a story. He obliges by recounting the story of The Heights, a "neighborhood that was disappointing."
He tells them how he inherited a bodega, a corner store. He rises early to "flip on the lights," and stays to closing. Usnavi feels trapped. He dreams of returning "home" to the Dominican Republic.
Such an "ordinary" story might seem light, insubstantial. But there are two non-human characters that bring the whole tale alive: The neighborhood and the music.
"In the Heights" was filmed on location, and welcomed input from bystanders as an "authenticity check."
And, of course, "In the Heights" is the child of Lin-Manuel Miranda, the mastermind behind "Hamilton." Many a critic has observed that "Hamilton" is the masterpiece which built upon "Heights."
The songs in "Heights" are not as catchy, and the story is not quite as original. Rest assured, though, that Miranda's rap songs are lively and a lot of fun. The beat is Bee Gees worthy: We should be dancin'.
"In the Heights" has more heart than "Hamilton." It's that warmth that makes the story so endearing. I cried a few times, and that only happens when actors stop pretending and connect with each other and with me. The performances are genuine.
We expect a happy ending. Aside from saying goodbye to Abuela, that's what we get.
But Abuela will live on long after she's gone, and will be remembered every "Day of the Dead," when the streets are filled with joy for those departed.
As for "the genius," she heeds advice and learns "to breathe." Nina ultimately decides she should complete her education.
"College is not a way out, but a way back," she decides.
And, of course, Usnavi – named after a boat in the Harbor with "US Navy" on its side – ultimately and inevitably realizes he loves his neighborhood, his friends and his girlfriend too much to leave.
The Heights is his home, now and forever.
"In the Heights" is a tribute to a community of people who love one another and take care of one another.
Now, more than ever, we need to know there are Abuelas around to feed us and love us when we need a mom.