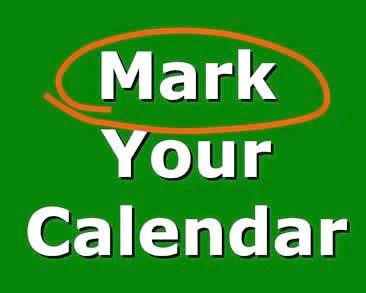 Take the time to read through the many events southwest Montana has to offer this coming week. There is just so much to do!
If you have an event you would like featured, email information to editor@mtstandard.com or call Tracy Thornton at 406-496-5552.
The annual Hillcrest Harvest Bazaar will be held from 10 a.m. to 4 p.m. Saturday, Oct. 20, at the Butte Civic Center. Admission is $1 for adults. The bazaar features arts and craft vendors, with many new vendors participating this year.
The Butte Winter Stoke Fest will be from 1 to 6 p.m. Saturday, Oct. 20, on Main and Broadway in Uptown Butte. Gear up for the winter season by joining in on a good old-fashioned block party. The free event includes live music, vendors, giveaways, drinks and food. In addition, Dish-Ability and Chef David Wandrie will be serving up Texas-style beef chili, fire-roasted jalapeño and white cheddar corn bread, and pickled red onions. Dish-Ability is a non-profit pop-up food truck with the goal of creating competitive, integrated employment for those individuals with disabilities. This event will employ three to four people with disabilities.
Historian, storyteller and award-winning author Ellen Baumler will present a ghostly twist on area history from 1 to 2:30 p.m. Saturday, Oct. 20, at the Rialto Theatre in Deer Lodge. Admission is $5. Baumler's well-researched tales have scared and delighted audiences of all ages. During the program she will explore the real history of the Dumas Hotel in Butte, gentle spirits of Grant Kohrs Ranch, murderous traces of Anaconda's infamous Shoebox Annie, personal experiences in the Old Montana Prison, and much more.
Seven Butte singers will be featured at a vocal recital at 3 p.m. Sunday, Oct. 21, at Aldersgate United Methodist Church. Celia Schahczenski, Deirdre Caughlin, Debbie Swiatkowski, Rachelle Pryor, Debbie Rogers and Stephanie Rickey, all members of Butte's Choral Union, will be singing folk songs, Italian arias, and songs from American musical theater repertory. In addition, Sowmya Sudhakar, a member of Tech's Copper Hill Choir, will be performing several Italian songs. Shelly Clark, local piano instructor will be accompanying many of the singers. The recital is free.
St. John's and St. Joseph's will host bingo at 2 p.m. Sunday, Oct. 21, at the Knights of Columbus. Three cards will cost $5. There will also special games that cost $2 each. Prizes will awarded for each game won.
Pumpkin Sunday will be from 1 to 4 p.m. Sunday, Oct. 21, at the Grant Kohrs Ranch, 266 Warren Lane, Deer Lodge. Enjoy the fall season with activities for children and special programs and activities for visitors of all ages. Children can head out into the pumpkin patch and search for that perfect pumpkin to paint. Tractor drawn wagon rides will be going throughout the event. Apple cider making and soap making provide fun hands-on traditional activities for kids. For teenagers and adults there will be wheat weaving. A perfect child sized hay maze, a campfire for roasting marshmallows, a children's fall craft and a scavenger hunt will add to the fun.
The Butte Elks will host a dance from 1 to 5 p.m. Sunday, Oct. 21, at 206 W. Galena St. Come and dance to the music of the John Fox Sound. Music genres include waltz, tango, Latin, and more. He will play again Sunday, Nov. 4. The bar will be open. Admittance is $10. Details: Frank Snyder, 406-299-2443 or 406-490-3329.
The Butte YMCA's annual Pumpkin Swim will be Friday, Oct. 26, at 2975 Washoe St. The first wave for the popular event is from 5 to 6:30 p.m.; second wave 6:45 to 8:30 p.m. Details: 406-782-1266.
The Deer Lodge Art Club will host its annual bazaar from 8:30 a.m. to 1 p.m. Saturday, Oct. 27, at the Pen Convention Center Art Gallery, 925 Main St., Deer Lodge. The bazaar will feature cinnamon rolls and coffee, artwork, holiday items, baked goods, and more.