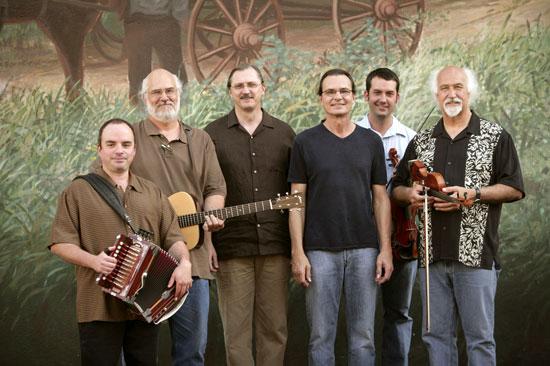 New guide highlights historic walking tours throughout Helena
The Montana Historical Society's new "Historic Helena Walking Tours" guide will help Helenans learn more about their city's magnificent history — and help them show it off to visitors this summer.
Society Research Historian Ellen Baumler, who wrote the guide, uses lively narrative, easy-to-read maps and historic photographs to tell the story of Helena against the beautiful backdrop of its historic downtown buildings and neighborhoods.
The guide takes you to such places as the Joseph K. Toole mansion, and shares such insights as: "Gov. Toole lived here during his third term of office (1904-1908). As Mrs. Toole looked on from an upstairs window in August 1904, a gun battle between officials and an escaped prisoner from the jail ended with the prisoner's suicide in the basement stairwell."
"This guide is something that has been needed in Helena for a long time," said Baumler. "We used all of the resources of the Society to make this as enjoyable and useful as we could."
The guide is available at the Society's Museum Store located in Montana's Museum just across the street east of the State Capitol for $9.99.
Hip Harp! Deborah Henson-Conant at the Myrna Loy Center July 6
Deborah Henson-Conant brings music, stories and humor to the Myrna Loy Center, July 6, at 8 p.m.
Ever wonder what instrument Jimi Hendrix is playing in heaven?
Henson-Conant, a rocking, renegade hip-harpist, says "This is what Jimi's got in his hands right now."
Henson-Conant is a Grammy-nominated performer, composer and songwriter and the world's leading electric harp player.
She's known for her renegade image, evocative singing voice, and shows that fuse music, theater, stories, humor, virtuosity, and entertainment.
"Forget the elite, 6-foot gilded concert harp," she says.
Henson-Conant has revolutionized the instrument into a 36-string carbon-fibre custom-built hybrid she straps on and plays jazz, blues, flamenco, touching ballads, and every once in a while, rock 'n' roll — with wah-wah pedal.
Henson-Conant has toured with the Boston Pops, opened for Ray Charles at Tanglewood, jammed onstage with Bobbie McFerrin, and starred in the PBS special "Celtic Harpestry."
She starred in her own PBS special, "Invention & Alchemy," and has been featured on shows from "CBS Sunday Morning" and NBC's "Today Show" to NPR's "Weekend Edition" and the Food Network's "Warped."
She tours widely across North America and Europe, and has recorded 11 CDs.
NPR's Scott Simon called her "the talented love-child of André Previn and Lucille Ball."
Joel Brown of the Boston Globe wrote, "Henson-Conant exercises her musical virtuosity, playing everything from dreamy glissandos to gutbucket blues on her electric harp and singing up a storm."
Bandleader Doc Severinson said, simply: "You play the !@#% out of that thing!"
"This will be a feel-good, outside-the-box, bring-the-friends-you love concert," Henson-Conant said. "We're going to have more fun on Monday night than most people have on vacation."
Tickets for Henson-Conant are $20 and are on sale at the Myrna Loy Center box office, 443-0287 or online at www.myrnaloycenter.com.
Tickets for other Mondays at the Myrna performances are also on sale now.
Mandolin prodigy Sierra Hull plays at the Myrna July 9
It's not often that Helena audiences get to hear an emerging young musical phenomenon on her way up.
Sierra Hull, bluegrass mandolin player and singer who performs at the Myrna Loy Center Thursday, July 9, at 8 p.m., is just such a performer.
At age 17, Sierra Hull has already toured with Alison Krauss, performed with Bobby McFerrin and Edgar Meyer, played in Carnegie Hall's Family Concert Series, and won over a wide range of audiences at festivals like
MerleFest and RockyGrass.
She has gained a reputation for her combination of youthful intensity and energy with a sense of grace and maturity well beyond her years.
Hull released her first CD "Secrets" this May, and one of its songs quickly soared to the top-played track on the Sirius/XM Radio Bluegrass Junction station, making her the youngest artist ever to reach the top spot.
Articulate and engaging onstage and off, Hull has already emerged as a leading light in a new generation of bluegrass musicians.
She began playing mandolin at age 8, and quickly became noted on the national festival scene for her fluid, inventive picking — winning several mandolin and guitar championships in the process.
At 10 she began performing at the International Bluegrass Music Association workshops and showcases.
She was a featured performer on the Great High Mountain Tour, has appeared on the Grand Ole Opry radio and television shows, and shared the stage with bluegrass legends such as, IIIrd Tyme Out, Sam Bush, Mountain Heart and Ricky Skaggs, as well as Krauss.
The New York Sun praised her in print as "wonderfully adept," and Krauss calls her "a remarkably talented, beautiful human being."
Tickets for Sierra Hull are on sale for $20 at the Myrna Loy Center box office, 443-0287 or online at
Legendary Cajun band BeauSoleil at Myrna Loy Center July 13
BeauSoleil avec Michael Doucet, the Cajun band called "the very heartbeat of Cajun music and culture," will bring their highly seasoned mélange of zydeco, New Orleans jazz, Tex-Mex, country, and blues to the Myrna Loy Center Monday, July 13, at 8 p.m.
From The Grand Ole Opry to Newport Folk, from concert hall to dance floor, the music of BeauSoleil has captivated audiences since 1975.
Their CD, "Live At The 2008 New Orleans Jazz & Heritage Festival!" won a Grammy Award for Best Zydeco or Cajun album.
Their newest release, "Alligator Purse," has been called "a sweaty sweep through the lore of one of the most vital veins of America's musical heritage."
Sweet Adelines director retires
Roger Morton, director of Helena's Acappella Jubilee Xpress Chorus of Sweet Adelines International for nine years, plans to retire.
Under Morton's leadership, the chorus has attended annual regional competition, produced annual stage shows and performed for many functions in the Helena Community.
Morton will continue to perform barbershop music with the men's quartet, Boothill Betterment Society, and the Helena Last Chancers Men's Barbershop
The chorus is seeking a new director. The deadline for applications is July 6, For information call Sharon Stockstad at 442-6825.
Missoula's 8th International Choral Festival, July 15-18, features 12 world-class choirs this year.
And one of those choirs, 34 girls from Sweden, will touch down in Helena, July 10 and give two performances July 12.
Kerry Krebill of Musikanten Montana is lining up housing for 15 pairs of girls for two nights, July 10 and 11.
On Sunday, July 12, the choir will sing at the 11 a.m. Mass at St. Helena's Cathedral and will give a free concert at 4 p.m. at St. John's Lutheran Church, 1000 Helena Ave.
Then they visit Anaconda for two more days before the Missoula festival begins.
To be a host family, call Marge Short at 933-5557.
For concert information, call 431-7462.
Nashville gospel band to perform in Helena
The Nashville-based Blackwood Legacy gospel group, featuring former Blackwood Brothers Quartet lead singer and Gospel Music Hall of Fame inductee Rick Price, will perform Sunday, July 12, at 6:30 p.m. at the Canyon Ferry Road Baptist Church in East Helena.
Price has gathered some of the most talented and sought-after gospel artists on the scene today to create a dynamic Blackwood Brothers tribute concert that features the well-remembered old favorites such as "Beulah Land" and "How Great Thou Art."
Canyon Ferry Road Baptist Church is located at 3384 Canyon Ferry Road (look for the two-story building).
For information visit www.blackwood
Chalk painting festival slated for July 18
For those who've wanted to paint the town red, or maybe hot pink, opportunity beckons.
Chalk Up Helena! sidewalk chalk-painting festival is coming to the downtown Walking Mall on Saturday, July 18, 9 a.m. to 2 p.m.
Sponsored by the City of Helena Public Art Committee, this family event will be held in conjunction with the Downtown Sidewalk Summerfest.
Last year there were more than 70 entries created by families, daycare centers, couples, and groups of friends, in addition to chalk art by individual artists.
The artwork will be judged in several categories: children up to 10 years old; 11-18 years old; and adult (19 years old and older). Awards are at 3 p.m.
Observers can also vote for their favorite chalk art in each age category for the people's choice awards. Winners will be presented with gift certificates that can be used at downtown merchants.
Forms, along with the rules and guidelines, are available at www.helena
publicarts.com or contact City of Helena Public Art Committee, 316 N. Park Ave., Helena 59623, 406-447-8491.
Lisa Jarrett: Broaching the Racial Divide
Sometimes, a body of work arises out of a rich moment of tension between two people.
Artist Lisa Jarrett mined that tension to create a body of work exploring the nature of race and identify in American culture.
Jarrett's mixed-media exhibition of "Recent Work: Mammy Vacuum Cleaner Covers" is a collection of large mixed-media doll-like figures that, indeed, fit over vacuums.
The exhibit is in the Artworks-Nicholson Gallery at the Holter Museum of Art through July 19.
It includes "Phillis Saves," a mammy figure that sits atop a Hoover Convertible Green Vacuum, with a see-through nylon skirt, hand-stitched kerchief and a hook through her nose.
There's "Juris Prudence," dressed in white and black, bald head covered with tally marks.
"Prissy" has a blue-bordered apron and a vintage white apron with red rickrack that spells Mother.
The exhibit idea was born during an awkward moment when Jarret purchased the Sewing Centipede pattern for the Mammy Vacuum Cleaner Cover (copyright 1992) at a Missoula thrift store.
As Jarrett paid for the item, the employee, an older white woman, cheerfully inquired about Jarrett's sewing project until she saw "the prominent mammy picture on the pattern's cover."
At that point, Jarrett, who is black, says, the tension between them became "palpable" though not unpleasant. Instead, the two women grew silent. This lack of engagement, Jarrett says, represents how race is approached in American society.
Jarrett's mixed-media vacuum covers are a whimsical yet searing response to this loaded moment.
The recipient of a Cultural Crossroads residency in November 2009, Jarrett has an M.F.A. from the visual arts program at the University of Montana in 2009 and received a B.F.A. from the Rochester Institute of Technology in 1999.
Jarrett teaches art classes at UM-Missoula and has exhibited around the nation.
Van Tine photos feature Montana's beauty
D. Carlson Woodworker is currently showcasing Montana Landscapes by Helena photographer Jeff Van Tine.
On display through July are photos of wild places along Montana's Rocky Mountain Front.
Asked about his photography Van Tine says:
"Rather than taking pictures of people and places in Montana, I attempt to capture the essence of Montana people and Montana places."
Van Tine teaches photography at Carroll College and loves to take big pictures — ones that remind him of the huge panoramic landscape photos that used to hang high on the walls in drug stores across the U.S. when he was a kid.
One of Van Tine's "Big Pictures," a 10-by-14-foot print, can be seen in the new BLM Visitor Center in Fort Benton.
Van Tine has focused his efforts on helping to preserve the wild character of Montana, primarily, the Rocky Mountain Front.
His pictures include people, flora and fauna, but his true love is the large unspoiled landscapes that epitomize the long history of good stewardship on The Front.
The images can be viewed on the Walking Mall at D. Carlson Woodworker Fine Furniture across from the Parrot or at www.jeffvantine.com.
Carlson can be reached at 457-1785.
Artists to present jewelry, ceramic work
Suzy Fabian and Martha H. Grover: Jeweled Pins and Porcelain Ceramics
Suzy Fabian's intricate, richly detailed jewelry is a bright contrast to Martha H. Grover's elegant, delicate ceramics.
New work by both local artists will be on display at in Holter Museum's Held Gallery from July 1 to August 31.
Open a box of Suzy Fabian's jewelry and it's like looking into a treasure chest: sparkling beaded necklaces in warm watermelon and tropical blues sparkle next to twining bracelets of deep brown buttons and glass beads.
Fabian, who teaches English at C. R. Anderson Middle School, says she enjoys seeing the metamorphosis from a group of random objects-gemstones, ribbon snippets, and wire-to an artwork that is something unexpected and unique. She describes designing jewelry as the most "me" thing she has ever done.
Martha Grover's teapots and bowls have curling fluted edges that seek to, as Grover explains, create "a sense of elegance for the user" and to enhance the users' experience of "interacting with a functional object."
Her teapots, bowls, and candlestick holders are colored in pale greens, yellows, pinks that reflect the color of the orchids Grover cites as an influence.
Grover received her MFA from the University of Massachusetts-Dartmouth and has had work in numerous solo and group exhibitions throughout the United States.
Carroll astronomy prof presenting 'Pluto and the Planets'
Meet Pluto as she explores the solar system trying to find some friends like herself.
Is she a planet? Is she not?
As Pluto meets the planets, she learns about herself and her place in the universe.
Join astronomer Kelly Cline for this fun adventure through the solar system with colorful feltboard illustrations, Saturday, July 18, at 3 p.m.
The program is free to members or with price of admission.
For more information visit www.exploration
Holter pARTy presents Live on the Lawn
It's summer at the Holter! Lounge on the lawn at the Holter Museum of Art to witness a quick build with two local sculptors — A. L. Swanson and Bill Soth, July 9.
As sculptures rise, down brews and snacks provided by Bert & Ernie's and Sommeliers, and tap your feet to melodies by the musical group formed by Jon Anderson, Regan Clancy, Tyler Kechely, and Kevin Koutnik.
At 7:30 p.m. settle in to hear Lisa Jarrett's artist talk about her new exhibit.
pARTy is held in conjunction with Jarrett's artist reception, July 9 from 6-9 p.m. Admission is free and the event is open to the public.
pARTy is a group of young professionals who host seasonal, affordable pARTies to promote contemporary art and to encourage museum participation and membership.
The museum, which has a variety of membership options, has recently made it possible for members to pay dues on an affordable monthly basis.
Tuesdays @ Two starts at the Myrna Loy Center
"Bolt," the animated tale of a superstar TV pup, kicks off this year's Tuesdays @ Two at the Myrna Loy Center, July 7.
The traditional summertime Tuesdays @ Two film series offers kids' films every Tuesday at 2 p.m. for $2.
In this adventure, Bolt (voice by John Travolta) gets plopped in the middle of America with seemingly no way back to the glam and glitz of Hollywood.
Upcoming films will be: "Muppets Treasure Island," July 14; "The Incredibles," July 21; the Disney animated version of "Jungle Book," July 28; "Monsters, Inc.," Aug. 4; the Disney animated version of "Robin Hood," Aug. 11; and "Goonies," Aug. 18.
All children must be accompanied by adults — no drop-offs please.
For information call the Myrna Loy Center, 443-0287.
Families can play traditional games, learn some old fashioned skills, and listen to some great music at the Original Governor's Mansion, 304 N. Ewing near downtown, Wednesday, July 8, from 11 a.m. to 1 p.m.
The Montana Historical Society, which administers the mansion, is holding the free event in honor of the National Folk Festival in Butte July 10-12.
Activities include learning how to make traditional baskets, Native American traditional games, Victorian-era games, music, and Irish dancing.
Families are invited to bring a picnic lunch to enjoy on the mansion grounds, and free tours of the mansion are offered during the event.
The historical society is celebrating summer with special family programs each Wednesday during July. Call 444-4794 for more information.
Create, print, marble and mold paper
Paper, paper, paper! Participants in the Holter's Fun Things with Paper Workshop will join instructor Carol Montgomery to create sheets of handmade paper, make poured paper designs as well as molded paper shapes.
You can also marble paper with inks and add embellishments from materials such as confetti, grasses, seeds and more.
Fun Things with Paper is for ages 8-12 and will meet Monday-Friday, July 13-17 from noon-3 p.m.
Tuition is $70 and includes materials.
An instructor with years of arts education experience, Montgomery has taught kids in after-school programs for the Inyo Council for the Arts and Mono Council for the Arts; the Bishop, Calif., Indian Education Project Summer School; San Francisco Summer Art and Music Festival; and other arts and crafts educational venues.
Transcontinental humanitarian expedition events in July
Helenan Christopher Sorbi will embark on a grueling around-the-world motorcycle journey Aug. 15 to raise awareness and funds focusing on the number one cause of death in the world: hunger.
Sorbi will offer a slide show and lecture Tuesday, July 7, at 7 p.m. in the Large Meeting Room at the Lewis and Clark Library discussing why he is compelled to travel the world to bring awareness and funds to world hunger relief.
A banquet with live music and auction will be held at the county fairgrounds exhibit hall, July 11, 5 p.m. to midnight.
The meal will be prepared by Ersun Ozer of the Mediterranean Grill.
All money raised will go toward Sorbi's nonprofit mission.
Sorbi is a human rights advocate, naturalist and mountaineer, who speaks several languages and has traveled widely in America, Asia and Europe.
Self-supported, Sorbi will traverse six continents, 200 countries, 24 time zones and 130 degrees of latitude riding a classic Suzuki motorcycle around the world.
"The expedition starts in Helena," said Sorbi. "From there I ride to Canada before turning south toward Latin America.
"I am working with both nonprofit and nongovernmental organizations all along the way, raising awareness and funds for world hunger, while humbly trying to make a difference, however small it may be."
Attendees to the library event are encouraged to bring a donation for Helena Food Share that evening.
The donation supports the vision of both Food Share and Sorbi's mission — a hunger-free community and world.
For more information, contact Sorbi at 202-0522 or visit his Web site at motorcycle
Banquet tickets are on sale at Mediterranean Grill, fourOsix, Bob's Valley Market or at Sorbi's Web site.
Kelly Flynn to speak at the Canton Church
The Canton Church continues its summer events program with a presentation by author and rancher Kelly Flynn Friday, July 3, at 3 p.m.
Flynn, local guest ranch owner, rancher and outfitter, wrote "Goldpans, Guns & Grit, Diamond City from Territorial Gold rush to Montana Ghost Town," a history about the Confederate Gulch gold mines from the 1870s.
The town of Canton, the original site of the Canton Church, played a large part in the lives of the miners at Diamond City.
Flynn, a graduate of Western Montana College in 1977 with a teaching degree in English and Physical Education, came back to the family ranch in the 1980s and has spent 30 years running a guest ranch and cowboying.
His interest in history goes back to his Broadwater County ancestors who lived in Confederate Gulch beginning in 1864. He spent 15 years researching and writing the Confederate Gulch history.
The Canton Church is open to the public every other Friday throughout the summer from 3 to 6 p.m. Private tours are available, and groups are encouraged to hold their summer functions at the church park or in the church.
For information call 266-3710.
The church is located on Highway 284, east of Canyon Ferry Lake.