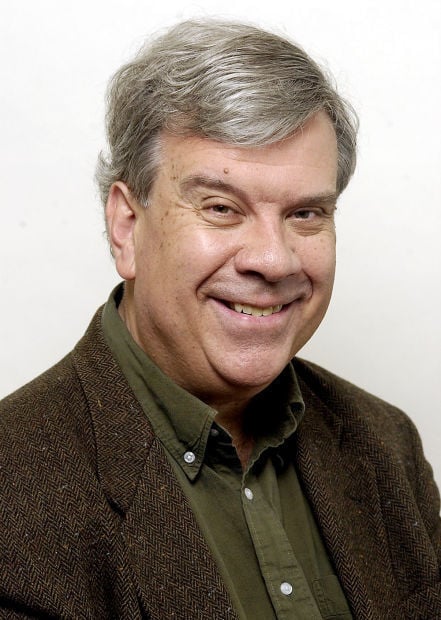 The Father
(PG-13)
Families of someone struggling with dementia say goodbye at least twice.
Once when the memories leave, and again when the body follows.
"The Father" is a painfully realistic tale of a father's decline, through the eyes of his adult daughter.
Thanks to a heartbreaking performance by Olivia Colman, the film should more aptly be called, "The Daughter." Colman, as Anne, is the heart and soul of this journey.
Countless scenes are close ups of Colman's eyes – and she sends shivers through us time, and time again.
The film begins with daughter Anne hurrying down the street to get home to check on Dad, who is alone in her home. She worries about him, because every day he's been forgetting where he put his watch.
Time is, indeed, running out – and everyone wishes they could give Father more sand for his hourglass.
The film is structured to force us to distrust our perception and our memory.
The script is built imaginatively to mimic the process of memory loss. One moment the daughter tells Dad she's leaving for Paris to marry a man she loves. Shortly after, we see her happily married and with no intent to leave London.
Initially, we cannot tell which version true – and that's the point.
Anthony cannot discern reality anymore, so we will join him in that cloudy state.
Which means that Anne will be our caretaker, as well as her dad's. At first I found this narrative device unsettling, annoying. But in time, I found it ingenious and revealing.
Dad's journey is disorienting and confusing for him, for us.
As we begin, Anne is trying to find a new caretaker to look after her dad. He treats them terribly. They quit.
"I don't need help from anyone," he says, defiantly. "And I'm not leaving my flat."
Truth is, he's already left home. He's living with his daughter so she can look after him.
Dad lost a daughter years ago, but he still talks as if she's alive. In one nightmare, he wakes up hearing Lucy calling him from her hospital bed. He gets up to try to find her.
Anne's husband has lost patience with his father-in-law. He jealously resents Anne's role as caretaker.
"How much longer?" he asks her, sharply.
Her dad held her close during her beginning, so Anne intends to keep him close during his ending. But stress fractures emerge as her father's condition worsens.
"The Father," written and directed by French playwright Florian Zeller from his own play, tells a universal story without flinching, and without diluting the struggle.
The focus is on the caretakers. We see their unconditional love, but we also see the father's anger and confusion weakening their resolve to keep him home.
Thanks to a deep, textured performance by Anthony Hopkins, 83, we also get an uncomfortable chance to experience, from the inside, the fear and uncertainty that accompanies memory loss. The holographic script acts like a house of mirrors with actors playing multiple parts. We are off balance.
That elusive structure takes us from sympathy, a selfish response, to empathy, an unselfish immersion into another. How can we see Anthony as "other" when we are struggling with reality, too?
"The Father" is an acting clinic by Anthony Hopkins and Olivia Colman. Actors sometimes say that it's presumptuous to play King Lear before life has provided the wisdom to do justice.
Hopkins is ready to play the king and "The Father." He acts from the inside out, giving us a sense of what's ahead for our loved ones or, perhaps, for ourselves.
Colman shares the grief and stress of a caretaker, doing what's right and suffering for her choices.
Every year AARP gives awards that are a touch self-serving, but worth noting.
The AARP Movies for Grownups Awards strive "to celebrate and encourage filmmaking with unique appeal to movie lovers with a grownup state of mind."
I'm not quite sure what a constitutes a grownup state of mind, exactly, but we'll assume its movies for grandmother to watch while she knits.
Best Grownup Actor for 2021 was awarded a week ago to Anthony Hopkins for "The Father."
Hopkins is a worthy choice, but Colman wasn't even nominated. Hers is a grown up performance, too!
The Oscars were wiser. Colman may not be a grownup, but she may receive a statue to help salve her AARP wounds.