Original "Saved by the Bell" star Dustin Diamond has begun undergoing chemotherapy treatments after being diagnosed with cancer, according to …
NASHVILLE, Tenn. (AP) — Country star Dolly Parton said her brother Randy Parton, who sang and performed with her, as well as at her Dollywood …
Here are the bestsellers for the week that ended Saturday, Jan. 16, compiled from data from independent and chain bookstores, book wholesalers…
Here are the bestsellers for the week that ended Saturday, Jan. 16, compiled from data from independent and chain bookstores, book wholesalers…
NEW YORK (AP) — With a trilingual song that calls for the people of the Americas to unite in a more fair and loving world, Brazilian reggae ba…
1. "Bridgertons: The Duke and I" by Julia Quinn (Avon)
Four black Vietnam vets —"blood brothers from that damn jungle" — return to the killing fields to reflect, to cry and to try to find the grave…
Movie critic Bruce Miller says "The Little Things" thrives on quiet moments – ones that, true to form, show how little things can add up to a …
Movie critic Bruce Miller says "Promising Young Woman" looks like a madcap romance but turns into an intense thriller that never stops upping …
Counting down from 50, here's where you can stream the best films of the 21st century.
"Promising Young Woman" film ends like many thrillers, and should have you talking for days. And Mulligan's performance is the key to everythi…
Test your knowledge of Elton John, Queen and The Eagles, among other musicians from that decade.
Music producer Phil Spector has died aged 81 of coronavirus complications.
Phil Spector, the eccentric and revolutionary music producer who transformed rock music with his "Wall of Sound" method and who later was conv…
If it's commissioned, the sculpture will face the historic Ryman Auditorium, a music venue where Dolly Parton has played throughout her career.
It's been proposed that a statue of Dolly Parton should be erected on the grounds of the Tennessee Capitol. The creation and installation of t…
Here's a look at what's arriving on TV, streaming services and music platforms this week.

Marysville House Historic Bar & Steak House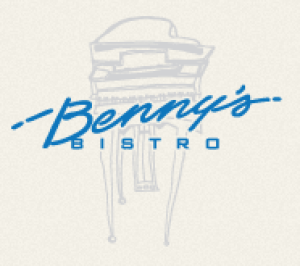 Which Bridgerton will dominate the next social season? Read on to find out.
And don't miss 'Legacies' on The CW.
And don't miss 'The Real Housewives of Orange County' on Bravo.
'To All the Boys: Always and Forever,' 'Firefly Lane,' 'The Crew' and more arrive on the platform this month.
The series centers on the melding of high- and low-income students, and touches on issues from race to inclusion.
The Critics Choice Association revealed its TV nominations on Monday. Film nominees will be revealed Feb. 8. Here's a look at who made the list.
If someone showed a keen interest in your work and happened to know everything you'd done, would you be flattered – or unnerved? That's the op…