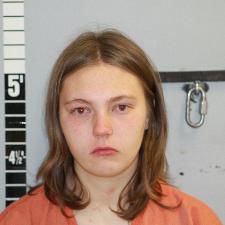 An 18-year-old woman from East Helena is accused of strangling, biting and kicking two other people.
Kiara Houston Dennis is being charged with felony counts of strangulation of a partner or family member and partner or family member assault, along with misdemeanor partner or family member assault.
On Oct. 11, deputies responded to a call about an assault. Deputies made contact with both victims who then told them that Dennis had been arguing with a victim and then began assaulting her. Dennis allegedly hit and kicked the victim and when the second victim attempted to stop the fight, attacked the second victim as well.
Dennis allegedly wrapped her legs around the first victim's neck, restricting blood flow. Dennis later bit both victims, according to court documents.
Deputies found and arrested Dennis and booked her into the Lewis and Clark County Detention Center.
All charged are presumed innocent until proven guilty.